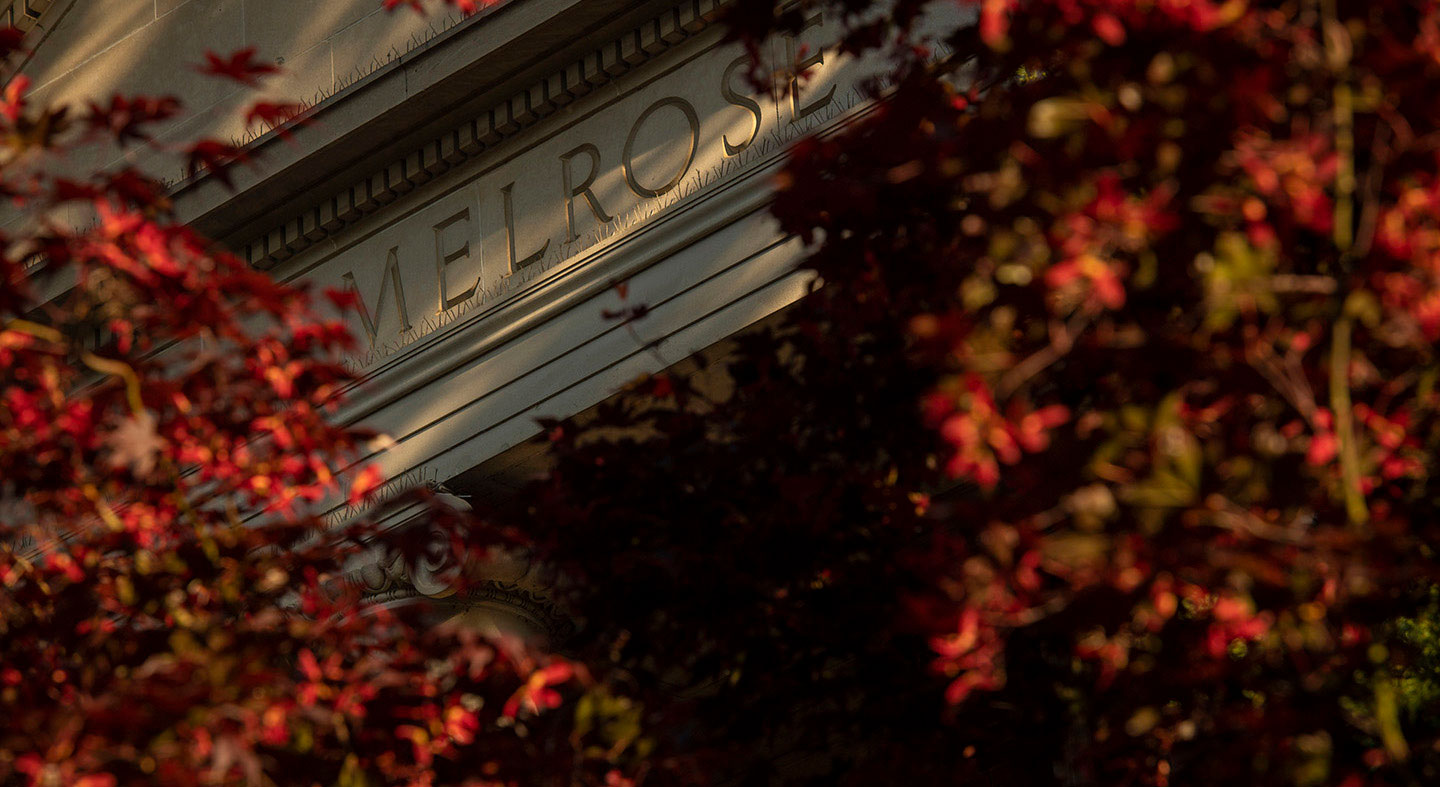 Frequently asked questions
General questions about financial aid
What is the first step in the financial aid process after completing the FAFSA®?

Once you have filed a FAFSA and have been admitted to Linfield you will receive an offer of financial aid.

How can I check to see if all of my financial aid documents have been submitted?

You can check to see if all of your financial aid documents have been submitted by going out to https://selfservice.linfield.edu/ and selecting the Financial Aid tab view your "checklist" to review any missing documentation required to complete your financial aid file.

How do I get a private education loan?

You must initiate the contact with a lender of your choice to complete an application and promissory note. Once credit has been approved and the promissory note received, the lender will contact us to verify your attendance and certify the eligible amount of funds you may receive. The maximum amount you may borrow is the difference between your cost of attendance and the total amount of your other financial aid. See the private education loans section on our website for more information.

What is an Expected Family Contribution?

The EFC is a dollar amount that is an evaluation and estimation of the family's financial strength.This amount is determined by a needs analysis standardized formula established by the federal government. The Expected Family Contribution (EFC) is a starting point for determining financial aid eligibility.

How is my financial need determined?

Financial need is the difference between the expected family contribution and the total cost of attending Linfield University. If you receive less financial aid than you are eligible to receive, you have an "unmet need". Linfield will award as much aid and as many types of aid as possible to every student who demonstrates financial need. However, it is not always possible to award enough financial aid to equal the calculated financial need amount. 

Cost of Attendance (COA) - Expected Family Contribution (EFC) = Financial Need

How will my financial aid award package change from year-to-year?

The financial aid package you receive your first year will be similar to the package you will receive the following years – as long as you meet the required deadlines and conditions for the aid renewal.

There is a "great myth" that colleges use financial aid to attract students, then reduce the aid packages during the students' second year. This is not the case at Linfield University.

There are a number of factors that could affect a student's aid package from year-to-year. These factors include:

A change in financial need
Occasional aid eligibility criteria changes
Not maintaining the minimum GPA requirement for an academic scholarship to be renewed
Not meeting the FAFSA® priority filing deadline

What happens to my financial aid award package if I receive a private, local scholarship?

Linfield University will not change or reduce your financial aid package if you receive a private, local scholarship.

You can be assured that your Linfield grants and scholarships will not be adjusted when we find out that you are receiving other scholarships. Linfield College will only adjust your financial aid if federal aid guidelines require an adjustment to occur. If an adjustment is required, federal loans and work-study would be reduced before any other aid is adjusted.

Does Linfield University offer athletic scholarships?

Linfield has a rich athletic tradition of developing superior athletic teams and making athletics a part of a student's educational experience. As a member of the NCAA Division III, Linfield does not offer athletic scholarships.

I am thinking of transferring to Linfield. Will the financial aid I have been awarded at my current college transfer to Linfield?

No, financial aid does not transfer from one college to another. You need to apply for and receive financial aid from Linfield, including adding our federal school code of 003198 to your FAFSA®.

Types and amounts of financial aid at Linfield may vary from what you are currently receiving.
Federal regulations do not allow you to receive a Federal Pell Grant from more than one college for the same period of time.
If you have borrowed Federal Direct Stafford Loans, the amount you borrowed at your previous school may impact the remaining annual amount you may borrow at Linfield.

What are the rules for keeping scholarships and grants given by Linfield?

You must register for and complete at least 12 credits each semester and meet Satisfactory Academic Progress standards. Satisfactory Academic Progress is met by maintaining a minimum cumulative GPA at or above 2.00 at the end of the Spring semester each year and completing a minimum of 24 credits during an academic year. 

Where do I report scholarship amounts and how does it impact my financial aid?

Notify the Office of Financial Aid of the name and amount of your scholarship award via email: finaid@linfield.edu.

If you receive an outside or private scholarship, please send the scholarship check to the Office of Financial Aid for processing. If the amount of scholarship reported impacts your financial aid, the Federal Direct Stafford Loans will be the first type of financial aid adjusted.

If I elect to take less than 12 credits, how will that impact my financial aid award?

You will lose any Linfield institutional grants and scholarships.

If you are:

A recipient of the Federal Pell Grant, your award amount will be revised based on the number of credit hours you enroll in and your program.
A recipient of any other federal grants, employment or student loans, you must be enrolled in at least six credits to remain eligible. 
A dependent student whose parent is borrowing a Federal Direct Parent PLUS loan on your behalf, you must be enrolled in at least six credit hours.

How do I accept my financial aid awards?

Continuing Linfield students: log into your Self-Service account to accept or decline the financial aid offered.
New students: you will receive a paper award offer called an award acceptance letter. You can accept or decline the aid types offered and return the form to the Office of Financial Aid for processing.

 

How do I renew my aid next year?

Submit a renewal FAFSA®  each year. You must list Linfield's federal school code of 003198 when submitting your FAFSA® in order for us to receive your results.

 

What if my loans have not been disbursed to my student account?

Your loans will be disbursed to your student account if you:

Meet eligibility requirements, such as enrolled at least half-time status (six credits)
Have had regular and substantive interaction by the census date (last date to withdraw without a W)
Have completed your Master Promissory Note,
If required, your Entrance Counseling has been completed

If you have completed these steps and your loans have not been disbursed, please contact the Office of Financial Aid.

How does student employment work?

If offered student employment in your financial aid award letter, you may look for job openings on Cat Connect.

The Human Resources Office will assist you in filling out the required paperwork to be placed on payroll.
Jobs will pay $11.25/hour and your award is approximately 10 hours a week.
Do not report the campus employment or federal work-study amount on your award letter as part of the funds available to pay for tuition, books or your dorm.
You won't receive these funds until you earn them.
Payday is the fifth of every month.

Will I be able to purchase books and supplies with my financial aid?

Linfield's First Day Complete program provides all required textbooks, access codes, and digital textbooks to all students begining Fall 2023. Through this program all required textbooks are included in the cost of tuition. Students will be sent an email notification to verify their order and select delivery preference - shipped to home or picked up at the campus bookstore. 

The First Day Complete program does not include consumables that cannot be returned and reused, such as goggles, dissection kits, art supplies, molecular model kits or nursing kits. It also does not include textbooks that are "recommended" or "optional" rather than required by professors, or tools such as calculators. Certain types of courseware may be included in First Day Complete. 

You have the option to charge recommended or optional books and supplies purchased through the Linfield Bookstore to your student account. To do so there must be a credit balance on your student account as a result of pending financial aid. The Student Accounts Office will notify the Bookstore of eligibility each semester. Contact the Bookstore at bookstore@linfield.edu or 503-883-2240. 

Alternatively, registered students may request a one-time, per semester, short term loan from the Office of Financial Aid in order to purchase books and supplies. For more information, contact the Office of Financial Aid.

When are refund checks available?

Refunds are made available if your financial aid disbursements are more than your costs. If there is a refund, you can typically expect to receive it within 14 days of the final disbursement. This usually happens one to three weeks after the start of each semester. Please contact the Student Accounts office with refund and billing questions.

How does January Term work at Linfield for financial aid?

Linfield has a short non-standard term, called January Term, between the two standard terms/semesters of fall and spring. For federal financial aid purposes, Linfield combines January Term and spring term into a single standard term to calculate eligibility for financial aid.

In order for you to be eligible for a Federal Direct Stafford loan, you must be enrolled in at least six credits in the spring term. Then the January Term credits will be added to the spring credits, for a combined total to determine your federal financial aid eligibility.

Financial aid disbursements for combined credits occur after the census date in the spring term. If your financial aid is calculated based on combined enrollment in both January Term and spring term, your Satisfactory Academic Progress will be monitored based upon your enrollment in both.
Questions specific to the Portland Campus
How do I apply for a nursing student loan?

You cannot apply for this loan. Eligibility for this loan is determined by the Office of Financial Aid in accordance with federal regulations. Those eligible will receive an award offer on a funds-available basis.
Questions specific to Online and Continuing Education (OCE)
When will my financial aid be disbursed to my student account?

Financial aid will be disbursed to your student account after your enrollment has been confirmed at the census date. Confirmation of enrollment means that professors have documented that you have had regular and substantive interaction in each of your courses. The census date is the last day to withdraw without a "W" grade per the academic calendar for each semester.

Financial aid disbursement usually occurs four to six weeks into fall and spring semester, and three to four weeks into summer semester.

Is financial aid available if I start at Linfield University in the summer?

Yes, Linfield awards financial aid for the summer semester. Federal Direct Stafford Loans require you to be enrolled at least half-time (six credits) and meet federal student eligibility requirements.

Is financial aid available to me if I enroll in a certificate program at Linfield and I already have a bachelor's degree?

If you enroll in one of Linfield's certificate programs that offers financial aid, yes. You may be eligible for Federal Direct Stafford Loans if:

You have not reached your annual or aggregate loan limits
You are enrolled at least half-time (six credits)
And you meet other federal eligibility requirements

Certificate programs are less than two-year programs, so you may only qualify for a freshman or a sophomore standing annual Federal Direct Stafford loan limit.

What is the financial aid process in order to get "joint financial aid" with Linfield as my "home" institution?

File your FAFSA®
Complete your OCE LAFA
Have your academic advisor submit your academic plan to the Office of Financial Aid. This reflects your courses for each semester at both Linfield and your community college. You must be enrolled in at least six credits at Linfield per semester (summer, fall or spring semesters)
Work with your academic advisor to complete and submit the "Request and Authorization for Dual Enrollment Financial Aid" form to the Office of Financial Aid.
You will be required to submit copies of proof of enrollment, proof of payment, and proof of completion for your community college courses per term.
Other financial aid documentation may be required in addition to these steps.
Additional questions?
Office hours:
Monday - Friday
8 a.m. - 5 p.m. (Pacific Time)