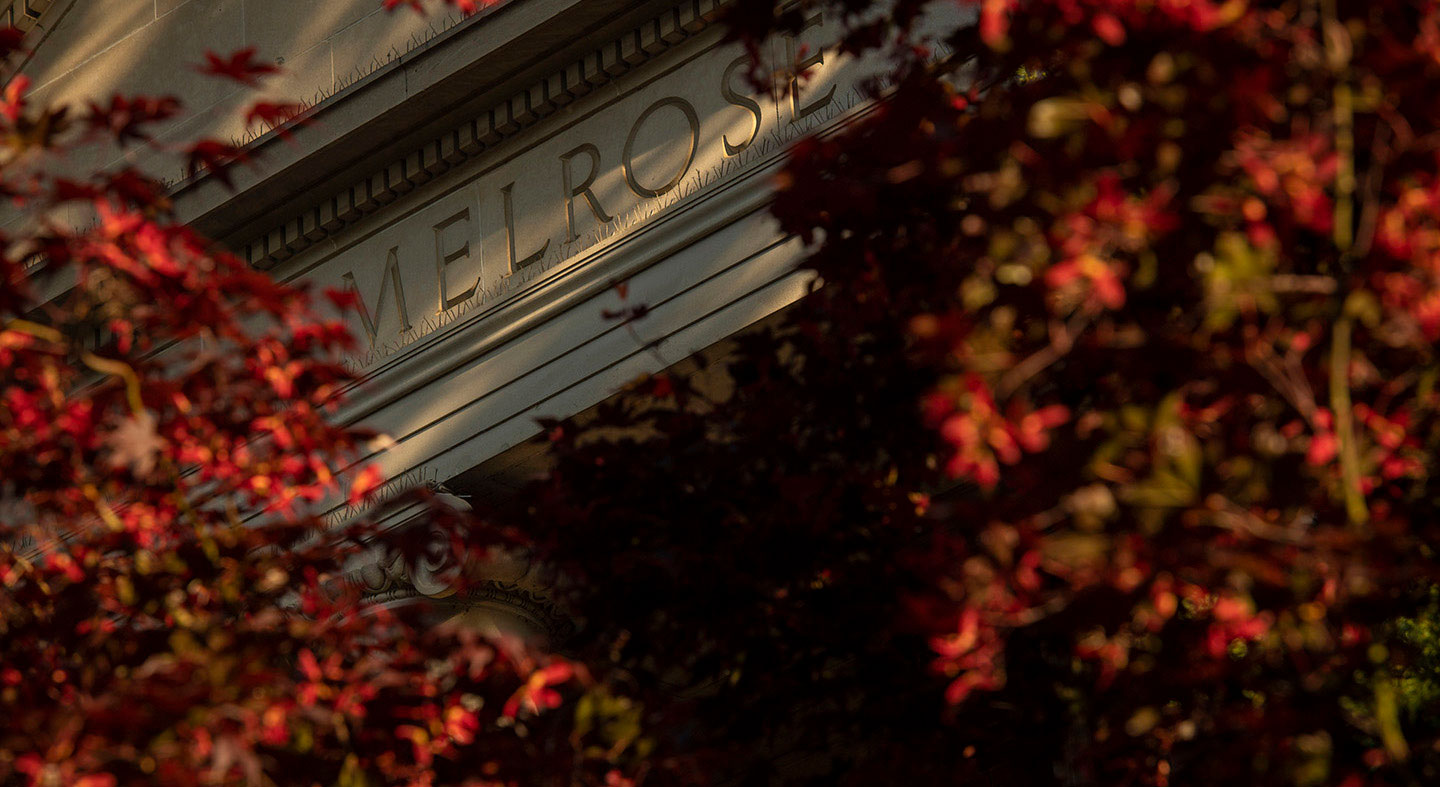 Federal Direct Parent PLUS Loans are available to parents (legal or adoptive, or stepparent, if their information is required on the FAFSA®) of dependent undergraduate students enrolled at least half-time at Linfield University.
A loan is money you borrow and must pay back with interest. Be sure you understand your options and responsibilities.
The lender is the U.S. Department of Education (ED) and parents borrow from ED and repay ED. Parents with good credit may borrow Federal Direct Parent PLUS Loan funds to pay the education expenses of their child.
Eligible parents are required to pass a credit check, which means the parent does not have adverse credit history.

However, parents with adverse credit history may be able to qualify by appealing the decision or obtaining an endorser.

The student must file a Free Application for Federal Student Aid (FAFSA®).
Parents and their dependent child must be U.S. citizens or eligible noncitizens, must not be in default on any federal education loans or owe an overpayment on a federal education grant, and must meet other general eligibility requirements for the Federal Student Aid programs.
You can find more information about these requirements in Funding Education Beyond High School: The Guide to Federal Student Aid.
Process for applying and receiving a Federal Direct Parent PLUS Loan at Linfield:
Your student must have a valid FAFSA® on file before you apply for a Parent PLUS Loan. Confirm with our office before applying.
Log in using your parent FSA ID. Your parent FSA ID is also used to electronically sign your student's FAFSA.
Once you to complete the PLUS Loan Application, the Department of Education (ED) will complete credit check which will be valid for 180 days.
After you have successfully completed the Parent Plus Loan application you will need to sign a Loan Agreement for a PLUS Loan (MPN). You must use your full legal first and last name when completing the MPN, or the Department of Education will be unable to link it to the loan record sent by the school.
The maximum PLUS Loan amount is the student's Cost of Attendance minus any other financial aid she/he is eligible to receive. If you apply for an amount exceeding this maximum, we will reduce your loan at the time of origination.
Federal PLUS Loan funds will be evenly divided over the student's academic year unless the loan period given on your application indicates differently.
Contact the Office of Financial Aid if you have any questions: finaid@linfield.edu or 503-883-2225.
Outcomes of credit decision:
If the credit check result is declined due to the presence of adverse credit history, the parent has several options, such as:
Challenging the credit decision (call toll-free to appeal at 800-557-7394)
Obtaining an endorser/co-borrower
Do nothing
Or notify the Office of Financial Aid that you will not be pursuing any of these options and would like your dependent student to be eligible to borrow the additional Unsubsidized Federal Direct Stafford Loan
Beginning on March 29, 2015, in situations where a PLUS loan borrower's credit decision is declined, and they either obtain an endorser or gain approval to overturn the credit decision via documenting their existence of extenuating circumstances, PLUS Loan Counseling is required in addition to completing the Application and Master Promissory Note (MPN).
Federal Servicer
You will be sent a loan disclosure statement from the Federal Servicer who is assigned to you, which includes the terms of the loan borrowed.
Interest Rate
A "variable-fixed" interest rate is charged on the loan from the date the first disbursement is made until the loan is paid in full. 
The fixed interest rate is 8.05% for loans disbursed between July 1, 2023, and before July 1, 2024.
The fixed interest rate is 7.54% for loans disbursed between July 1, 2022, and before July 1, 2023.
Fee
Federal Direct Parent PLUS Loans are subject to loan fees. 
Loan fees are set by the federal government and the amounts vary depending on when the loan was disbursed.
You will pay a loan fee of 4%*. This fee is subtracted from the requested loan amount at the time of disbursement.
Loan fee calculations that result in more than two decimal points must be truncated (not rounded) to two decimal points (cents).
Because the Budget Control Act of 2011 (the sequester law) remains in effect, sequester-required changes to the loan fees are as follows:

Beginning October 1, 2020, for any loans first disbursed on or after October 1, 2020, and before October 1, 2024, the loan fee is 4.228%.
Beginning October 1, 2019, for any loans first disbursed on or after October 1, 2019, and before October 1, 2020, the loan fee is 4.236%.
Repayment
Repayment will begin within 45-60 days after the final loan disbursement for the academic year. There is no grace period for these loans. Interest begins to accrue at the time the first disbursement is made. Parents have two repayment options while the student is enrolled at least half-time in a four-year undergraduate degree program:
Full principal and interest payments for 10 years
Deferred payment during your four-year undergraduate program. Interest will accrue during this period.
Contact the Direct Loan Servicer for making arrangements for in-school deferment.
You will be automatically placed in the Standard Repayment Plan upon beginning repayment, unless you choose to request a different plan, such as Extended, Graduated or other option per eligibility determine with the Direct Loan Servicer. Contact the Direct Loan Servicer to choose a different plan, discuss trouble with repayment or consolidation. 
With the Standard Repayment Plan, you will pay a fixed amount each month until your loans are paid in full.
The monthly payments will be at least $50. You will have up to 10 years to repay the loan(s).
It is important to repay the Federal Direct Parent PLUS Loans. Failure to repay them results in default and has serious consequences.
Track your loan history by accessing the National Student Loan Data System to retrieve their loan information. This website will allow you to see all your federal aid that you have received from all schools attended, as a student and as a parent borrower. 
Your monthly payment under the Standard Repayment Plan may be higher than it would be under the other plans because your loans will be repaid in the shortest time. For that reason, having a 10-year limit on repayment, parents may pay the least interest.
To calculate estimated loan payments, use ED's Repayment Estimator calculator.
Using the calculator above, with an interest rate of 6.41% and total Stafford debt of $32,000 an example repayment schedule would be:
Interest Rate: 6.41%
Loan Amount: $32,000
Repayment Plan
Term (in Months
Initial Monthly Payments
Total Payments(Interest+Principal)
Standard
120
$ 361.89
$ 43,426.79
Extended:
Fixed
Graduated

300
300

$ 214.27
$ 170.93
$ 64,281.04
$ 69,775.30
Graduated
(see Note 1 below)
120
$ 207.86
$ 46,532.73
Note 1: This is an estimated monthly repayment amount for the first two years of the term and total loan payment. The monthly repayment amount will generally increase every two years, based on the gradation factor in the graduated repayment rules.
Terms and conditions
Terms and conditions of the Federal Direct Parent PLUS Loan are located with the Master Promissory Note, which parents are encouraged to read and sign online at Studentaid.gov. Preview a sample PDF of the Federal Direct Parent PLUS Loan Master Promissory Note (MPN), which includes borrower rights and responsibilities as well as the terms and conditions.
Failure to repay a loan
Default (failing to repay your loan) is defined in detail in the Terms and Conditions section of the MPN. Serious consequences occur if you default:
The United States Department of Education (ED) will require you to immediately repay the entire unpaid amount of your loan
ED may sue you, take all or part of your federal and state tax refunds and other federal or state payments, and/or garnish your wages so that your employer is required to send ED part of your salary to pay off your loan
ED will require you to pay reasonable collection fees and costs, plus court costs and attorney fees
ED will report your default to national consumer reporting agencies
You may be denied a professional license
You will lose eligibility for other federal student aid and assistance under most federal benefit programs
You will lose eligibility for loan deferments