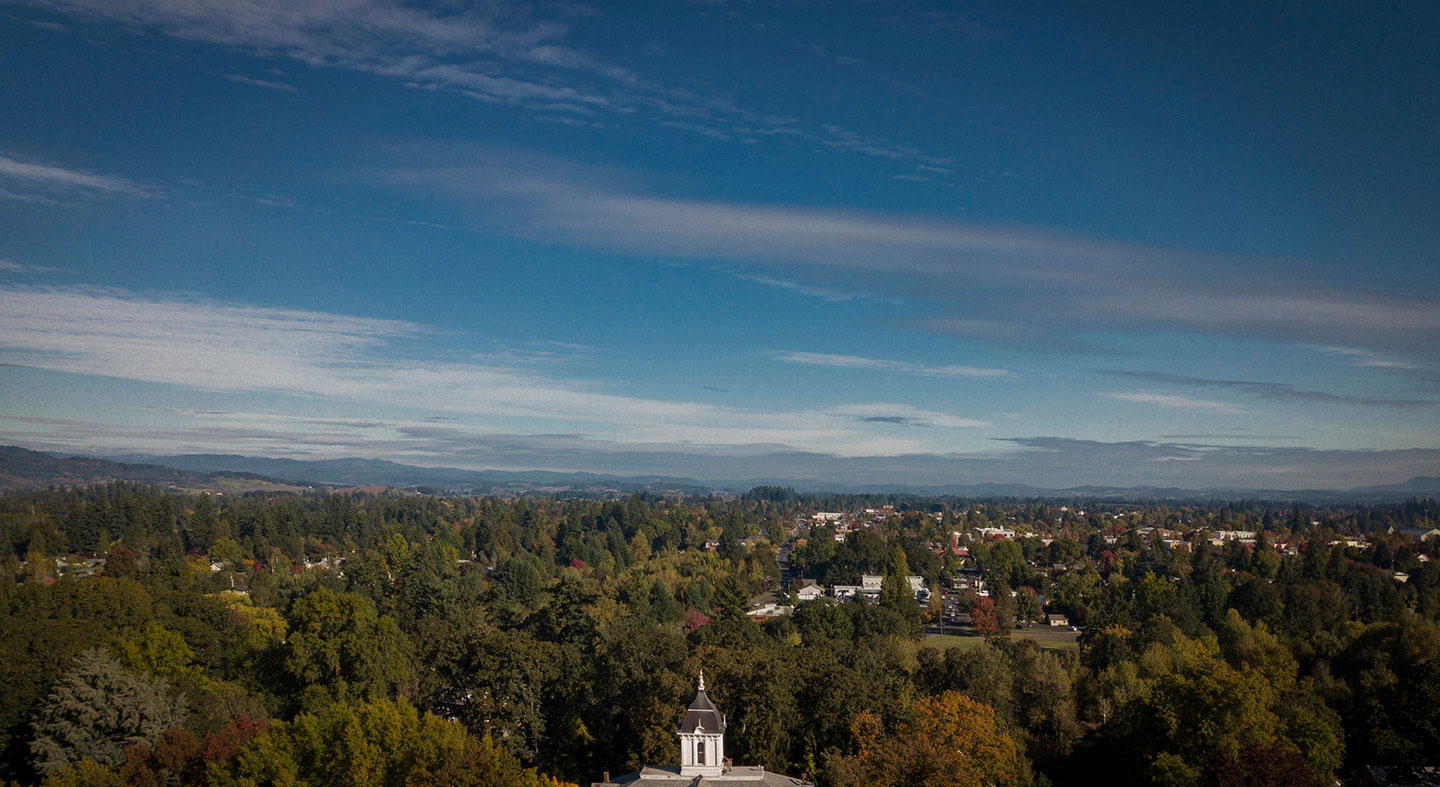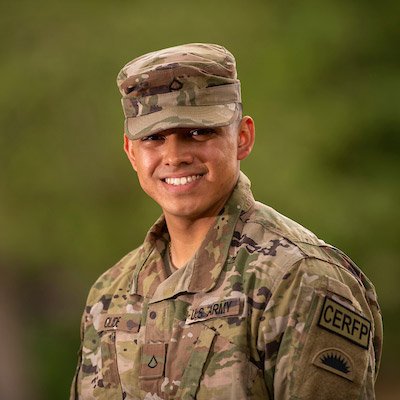 Thank you for your service
Transitioning back into civilian life can feel challenging and overwhelming. You'll feel a strong sense of community and support working with the veteran assistance team at Linfield University. We've had the privilege of helping many active duty, reserve, veterans, spouses and military dependents pursue their educational dreams.
Contact us for more information
If you have any questions regarding military benefits or the certification process, please reach out! We are available Monday through Friday from 8 a.m. to 5 p.m. Pacific Time.
Emily Delo
Veteran Affairs and Student Outreach Coordinator
900 SE Baker St, Melrose Hall 110, McMinnville, OR 97128
503-883-2539
veteranaffairs@linfield.edu
Military and Veteran Benefits
https://inside.linfield.edu/student-accounts/veteran-services/veteran-benefits.html
Linfield University is authorized by the U.S. Department of Veterans Affairs to certify students who qualify for the Montgomery GI Bill® (Active Duty/Selected Reserves), Survivors' and Dependents' Educational Assistance Program, Reserve Education Assistance Program, as well as those who qualify for the Post-9/11 GI Bill®, Yellow Ribbon and Vocational Rehabilitation.
Linfield University gives credit for prior learning for a variety of experiences: on the job training, non-credit workshops, travel, personal interests, life experience, and volunteer responsibilities, as well as for training completed through military service. 
We work with veterans and active-duty personnel all over the world to aid in the access of a quality education at Linfield University by using their GI Bill® benefits.
Financial aid
In addition to military programs and assistance, there are other forms of financial assistance. Our financial aid team can help.
Explore financial aid: https://www.linfield.edu/financial-aid/index.html
Getting Started at Linfield University as a Veteran Student:
While we know that you are not the type of person who takes the easy road, Linfield University is committed to making this process as clear and simple as it can be.
If you would like to receive more information about admission to Linfield University, please Request Admission Information Form or visit the Veteran Support and Assistance section below.
Veteran Support and Education Resources
VA Support Resources
VA Education Resources
If you are unsure of your eligibility or entitlement, please contact the U.S. Department of Veteran Affairs at 888-442-4551.
Veterans and Military Spotlight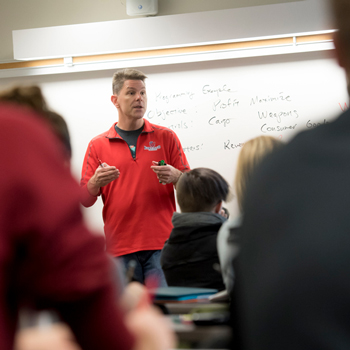 Linfield professor, Navy reservist honored with medal
Linfield is honoring all its veteran students and employees as part of May's National Military Appreciation Month. The entire month is designated to honor past and present military members and their families.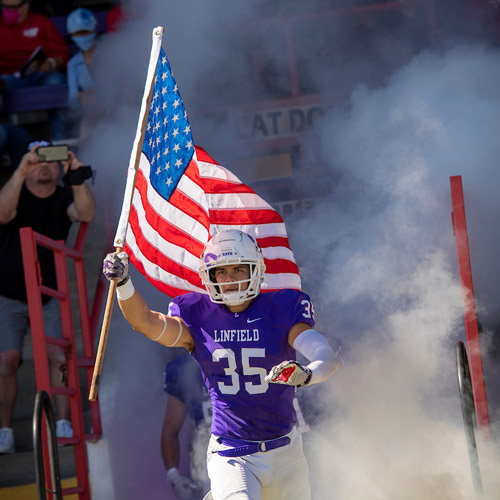 Unwavering Allegiance
With Linfield's financial efforts, Tyler Bergeron '21 has been able to live out the four years of college he worked for as a United States Marine. "I'm very fortunate and grateful that Linfield is a yellow ribbon school," he says. "Without that, I wouldn't have been able to come back."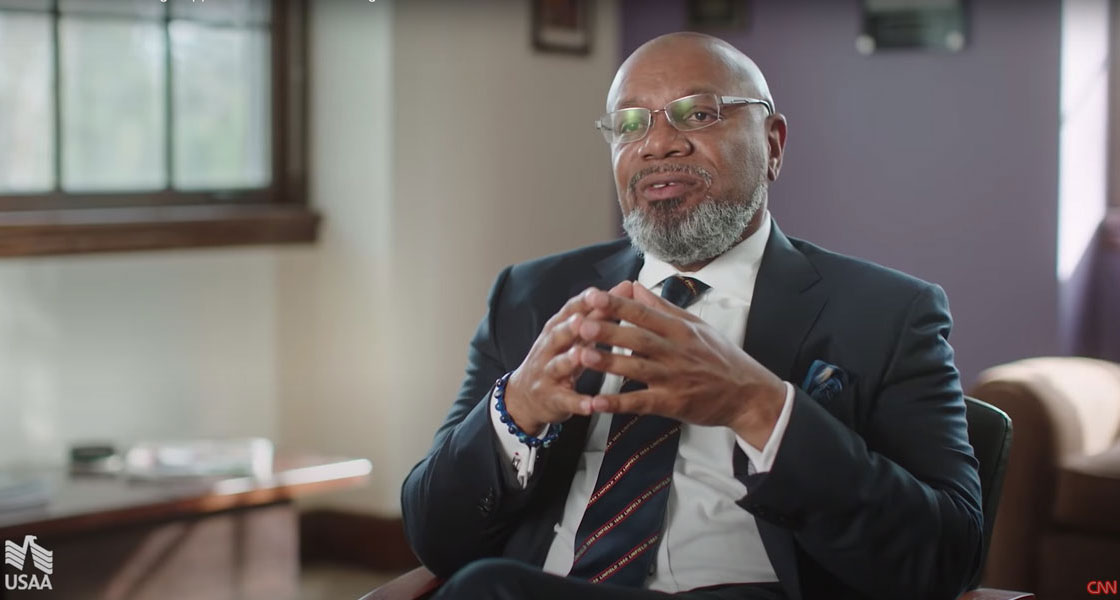 Small Town Heroes
While military service affords many the opportunity for higher education, veterans say they often struggle to access resources and find a community on campus. Linfield President Miles K. Davis, a U.S. Navy veteran himself, understands how important it is to extend a hand to students and potential students who might arrive with life experiences very different from an 18-year-old high school graduate.
GI Bill® is a registered trademark of the U.S. Department of Veterans Affairs (VA). More information about education benefits offered by VA is available at the official U.S. government Web site at https://www.benefits.va.gov/gibill.