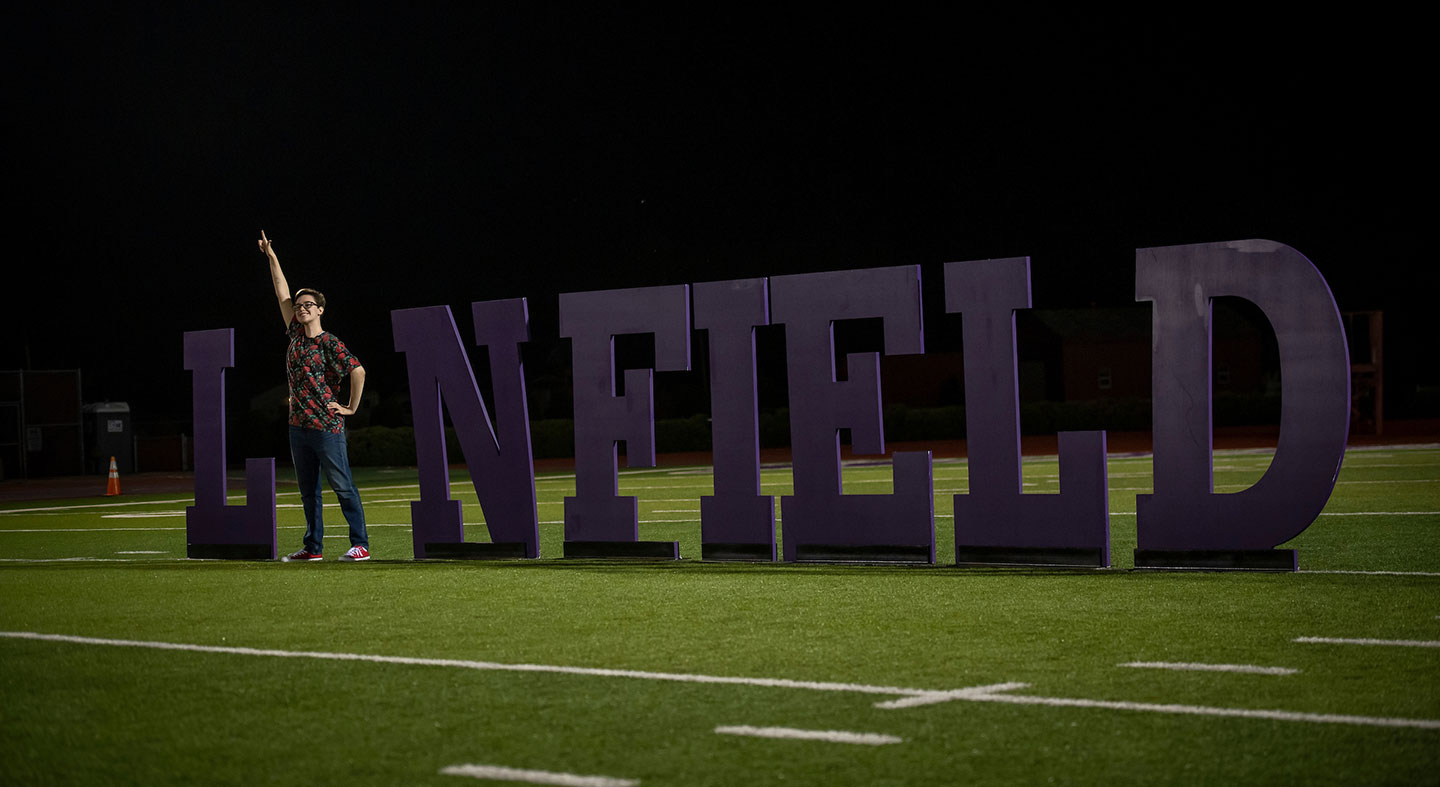 Office of Financial Aid
Current Students
We are glad you are continuing your education at Linfield! In order to receive financial aid, you must apply every year. Applying for financial aid is not a commitment to accept the offer. You may decline certain types of financial aid awarded, such as student loans.
Renewing your Financial Aid for 2022-23
If you did not apply for financial aid in any previous year, you may still do so.
To apply for financial aid, and for renewal of financial aid, the following steps must be completed.
1) Complete LAFA
Complete the Linfield Application for Financial Aid (LAFA) on Self-Service. This form is required for all continuing students.
McMinnville students: please submit your LAFA no later than February 15, 2022
OCE students: please submit your LAFA no later than March 1, 2022
Portland students: A LAFA is not required. However, please complete a FAFSA as soon as possible if returning in the fall.
It serves as a notice to the Office of Financial Aid that you are returning for the 2022-23 school year and informs our office if you will or will not be filing a 2022-23 FAFSA. 
Sign in to Self-Service
Select Financial Aid
Select FA LAFA in the forms section
If you notify our office on your LAFA that you will not be filing a 2022-23 FAFSA, skip to step four.
2) Complete FAFSA®
File your 2022-23 Free Application for Federal Student Aid (FAFSA®) as soon as possible after October 1, 2021 to be considered for all types of financial aid. All students applying for federal student aid funds and who are U.S. Citizens or eligible noncitizens must file a FAFSA® every year. Linfield University's federal school code is 003198.
Note: For students who are Oregon residents but not a U.S. Citizen or eligible noncitizen, you must file an Oregon Student Aid Application (ORSAA) to apply for the Oregon Opportunity Grant, the state grant program. 
3) Review your documentation
Review all emails from our office in case we are requesting any documents from you to complete your financial aid file. Submit all requested documents to the Office of Financial Aid in a timely manner.
Resources:
4) Review your aid offer
If your financial aid file is complete, you will receive an email by May notifying you that your financial aid is ready to accept or reject on Self-Service
Log into your Self-Service account. Click on the "Accept or reject my financial aid awards."
You may print your own copy of your aid offer for your records. Click to view your "Financial Aid Offer" under the Financial Aid tab.
5) Consent for Release of Information (optional)
If you would like to allow a parent, for example, to speak with the Office of Financial Aid about your financial aid, you must complete a Consent for Release of Information Form in WebAdvisor. You will find it under the FERPA Forms Tab.
If you have already completed this form and would like to update who we speak to, please complete this step. While this form does not have a deadline, it is important we receive it. We cannot speak with anyone about your financial aid unless you have designated them on this form.
Questions?
Office Hours
Monday - Friday
8 a.m. - 5 p.m. (Pacific Time)