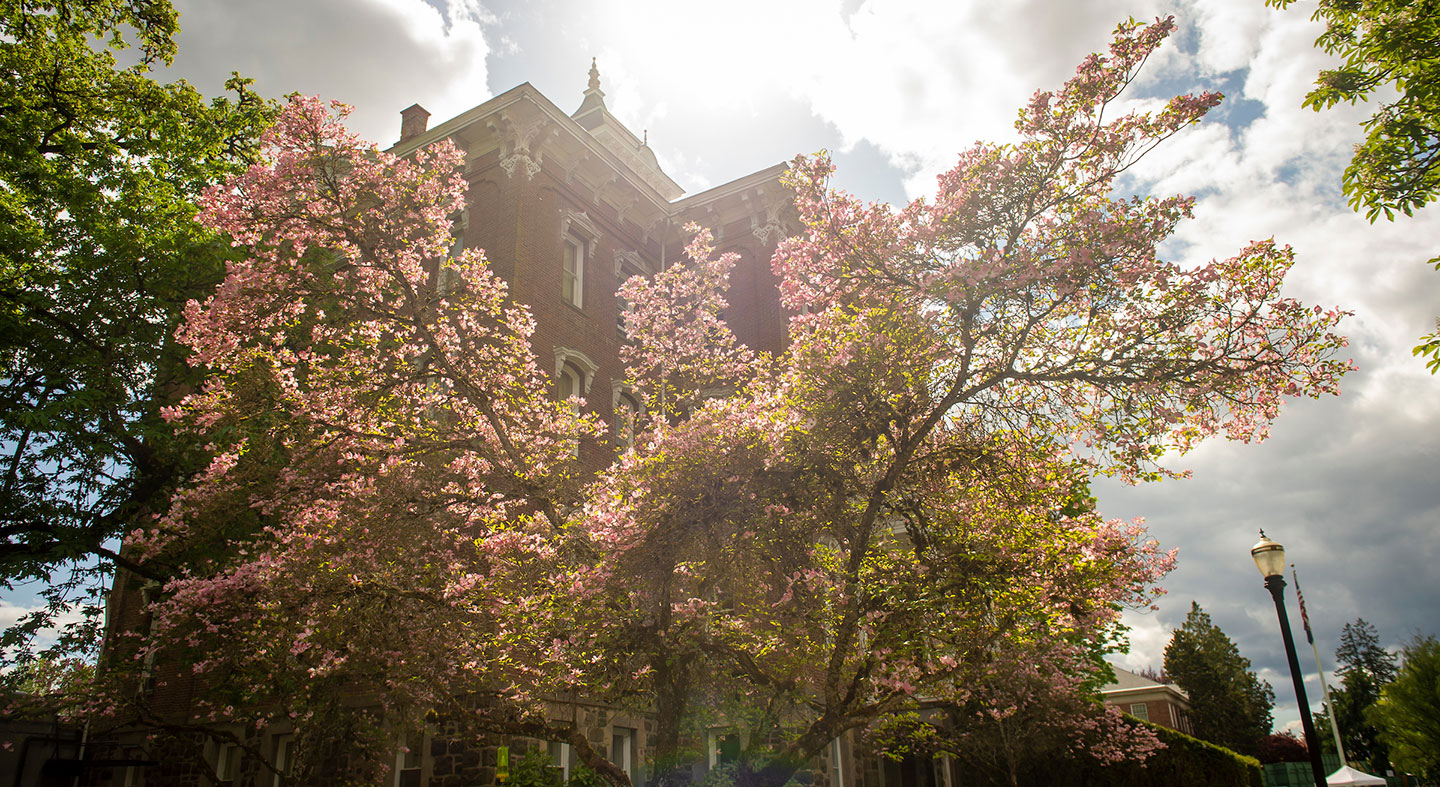 About Linfield's Chaplaincy
Where faith and knowledge meet, and truth and justice embrace.
The Linfield chaplaincy is dedicated to the spiritual nurture and ethical stimulation of the college community.
The chaplaincy's primary task is faith development. This is encouraged through worship services, fellowship groups, community service, lectures, retreats, individual conversations and a campus resource and meeting center, the Emmaus House.
But faith development is not an end in itself. For the Linfield chaplaincy, growth of faith in God requires a clearly articulated understanding of one's own faith group, the promotion of goodwill among religions, and a commitment to a just, sustainable and participatory society.
Linfield University traces its roots to an institution established by the Baptists and chartered in 1858 by the territorial legislature. Linfield is now an independent liberal arts university that values its Baptist heritage. The Baptist principles of freedom of thought, religious independence and service to others still motivate the Linfield community.
One's spiritual nurture and growth is an important part of a college experience. Linfield encourages each individual to integrate their personal faith and ethical growth with the formal education and social life Linfield offers.
Religious diversity is very important to us at Linfield.
Spirituality and/or religious faith is a critical part of personal development. Our hope is that you affirm your own traditions while being respectful of others' faith practices.
We encourage you to learn something about other traditions and to experience them if possible. It is our belief that we will learn more about our own faith by encountering and understanding the faith of others.
Contact the chaplain
Although primarily Christian, the chaplain's office is committed to supporting each person's faith pilgrimage, which may encompass a broad range of faiths represented on campus.
Rev. Jeremy Richards
Chaplain and Director of Service Leadership
Melrose 110
503-883-2259
chaplain@linfield.edu