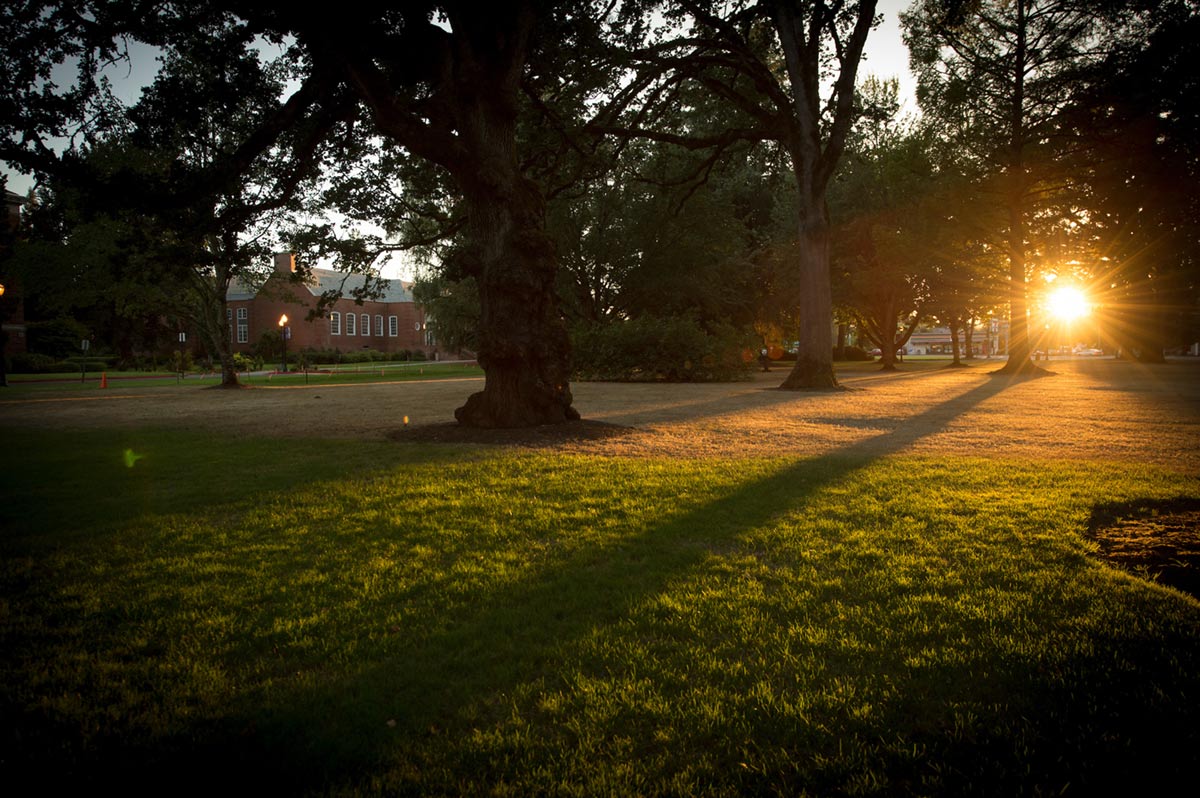 COVID-19

We know that COVID-19 impacted the educational progression of all students, including those who may apply for admission in 2021, 2022, 2023 and beyond. We will continue to be flexible with these students as we were with those students who graduated in 2020 and not penalize them for choices made by high schools, colleges and universities or testing agencies. This includes:

Courses taken in the semester or term from March 2020 that may have been canceled, abbreviated, moved to virtual learning or graded on a pass/no pass basis.
Unproductive, limited or no testing opportunities for the SAT, ACT, AP or IB exams. Applicants for spring 2022 and fall 2022 start terms are not required to submit test scores to complete their application. Test scores will not be used in the admission, scholarship or financial aid process. Linfield does not consider AP or IB test results as part of the admission process, nor require exams to be completed for enrollment.
Linfield has never considered demonstrated interest (by way of campus visits or meetings off-campus), and does not offer evaluative interviews as part of the admission process. We invite students who wish to learn more about Linfield to schedule campus visits, once available, phone or other virtual appointments.
Limited access to extracurricular activities, including cancelled athletic seasons, performing arts programs and local, state, regional and national conferences due to social distancing requirements.

Linfield has always reviewed applications in the context of what the applicant had access to, rather than a benchmark against all other applications. We will continue to do so as the COVID-19 pandemic continues to impact students, their families, schools and communities.

You are welcome to submit information about the specific impacts of COVID-19 on you and your educational progression within the Common Application.

Test free policy

Applicants for spring 2022 and fall 2022 start terms are not required to submit test scores to complete their application. Test scores will not be used in the admission, scholarship or financial aid process.

International student applicants whose first language is not English and have completed fewer than two years of coursework in a secondary school, college or university where English is the primary instructional language must send an official score report of an English proficiency exam. Linfield accepts the following exam types, and scores for conditional admission to our English Language and Culture Program or full admission directly into their degree program.

Test scores are official if submitted directly from the testing agency. Test scores are not considered official if they are included on the application or sent directly from the student or parent.

GED Scoring

Applicants without a high school diploma must provide an official copy of the GED. If the GED was taken prior to December 2013, an overall average score of 450 is required. If the GED was taken after December 2013, the standard score on each of the four examinations must be a 150 minimum and the total score must be 680 or higher.

Natural disasters and community tragedies

Natural disasters and tragedies impacting communities have become all too frequent. We know that the impact on a student's ability to be successful in school, remain involved in their community and continue with their college search and application process can be both immediate and long-lasting.

If you were impacted in such a way, please note the following:

For students impacted within the year of their application, priority deadlines have no bearing on the opportunity for admission, scholarship and financial aid. A student will not be penalized in consideration for opportunities, unless tied to a specific event that has passed.
Applications are reviewed when all required materials have been received. Students with required items not received will have their application closed administratively at the end of the cycle. We do not consider incomplete applications to have been denied admission.
Students should utilize the Additional Information section of the Common Application, or provide a supplemental statement via email to admission@linfield.edu regarding any impacts that a disaster or tragedy have had on their educational progression.
If you do not believe the FAFSA represents your financial situation accurately due to recent changes in family income, contact the Office of Financial Aid to discuss your circumstances.

Equal opportunity

Linfield University does not discriminate against students or applicants for admission on the basis of actual or perceived race, color, national or ethnic origin, religion, sex, sexual orientation, gender identity or expression, marital status, age, disability, or veteran status in the administration of its educational or admissions policies, scholarship and loan programs, and athletic and other school-administered programs.