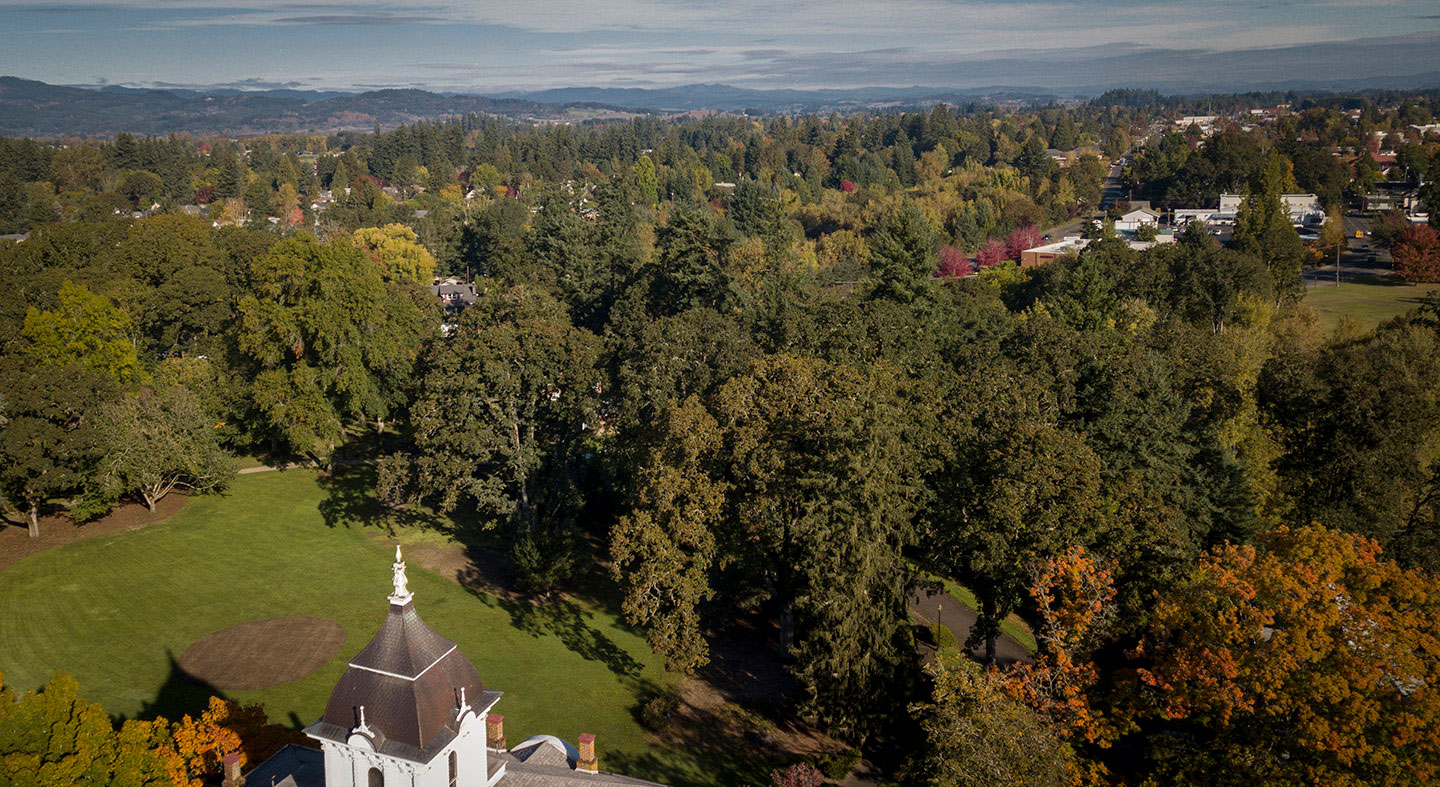 College Credit For Life Experience
College Credit For Life Experience
As a working adult who is returning to college, you bring with you prior learning from a variety of sources:
On the job
Non-credit workshops
Travel
Personal interests
Family
Life experience
Volunteer responsibilities
Linfield University believes that adults should be able to receive college credit for life experience acquired outside of the traditional college setting. There are three ways to do this.
1. Linfield's prior learning degree portfolio
One way to earn college credit for life experience involves taking a special Linfield course. This course is designed to teach you to prepare a portfolio which carefully analyzes and documents your prior learning. As a students in the Online and Continuing Education Program, you may earn as many as 31 of the required 125 semester credits through the portfolio process. This enables you to apply prior learning toward your degree.
Credits earned via the portfolio process do not count toward the required 30 credits of Linfield coursework.
Portfolio development
To earn credit for prior learning (portfolio), you must:
Meet with an advisor to determine eligibility for earning prior learning degree credit through the portfolio process. Advisors help you assess how prior learning may be integrated with your educational plan. Because the portfolio process requires a great deal of independent writing, you must first complete the Inquiry Seminar.
Send in your degree application and submit official transcripts in order to have an evaluation of transfer credit.
Enroll in IDST 250 Writing the Portfolio, a three semester credit course consisting of four parts: writing a learning autobiography, drafting an educational plan and completing two course narratives. The learning autobiography and educational plan become the first sections of the portfolio. You are given specific instruction on how to describe, analyze, and document prior learning experiences.
College credit for life experience is earned by demonstrating that prior learning is equivalent to specific college courses. Submittal fees and evaluation fees apply to portfolios.
2. American Council on Education (ACE)
You may also earn college credit for life experience in the form of specific training offered through the three branches of the military and from business and industry. This type of training must be reviewed by the American Council on Education (ACE) and receive a credit recommendation.
Examples of organizations offering ACE-approved courses for college credit include:
AT&T
Insurance Institute of America
US West
Linfield University generally accepts the ACE recommendations for both lower and upper division credit that is consistent with a liberal arts undergraduate education. However, acceptance is not automatic, and all ACE transcripts are reviewed by the faculty. The fee for evaluating ACE credits is $50 per credit up to a maximum of $200.
3. Credit by exam
CLEP
Linfield University awards credits for the College Level Examination Program (CLEP) examinations when official score reports are received by the Registrar's Office. Credits are awarded on a course-by-course basis in academic areas taught at Linfield. For CLEP, scores vary by subject; please consult the Registrar's Office. Credits from CLEP may not be used to satisfy Linfield Curriculum Requirements and will only be accepted in the first year.
Challenge exam
In certain cases, you may be allowed to challenge a Linfield course by examination. The exam is prepared, administered and graded by the Linfield residential faculty member who normally teaches the course. No credit is given for work of less than "B" quality. You must pay a fee prior to taking the exam.
Questions?
Please contact Linfield's Office of Admission for the Online and Continuing Education program at 503-883-2213 or admission@linfield.edu for additional information.