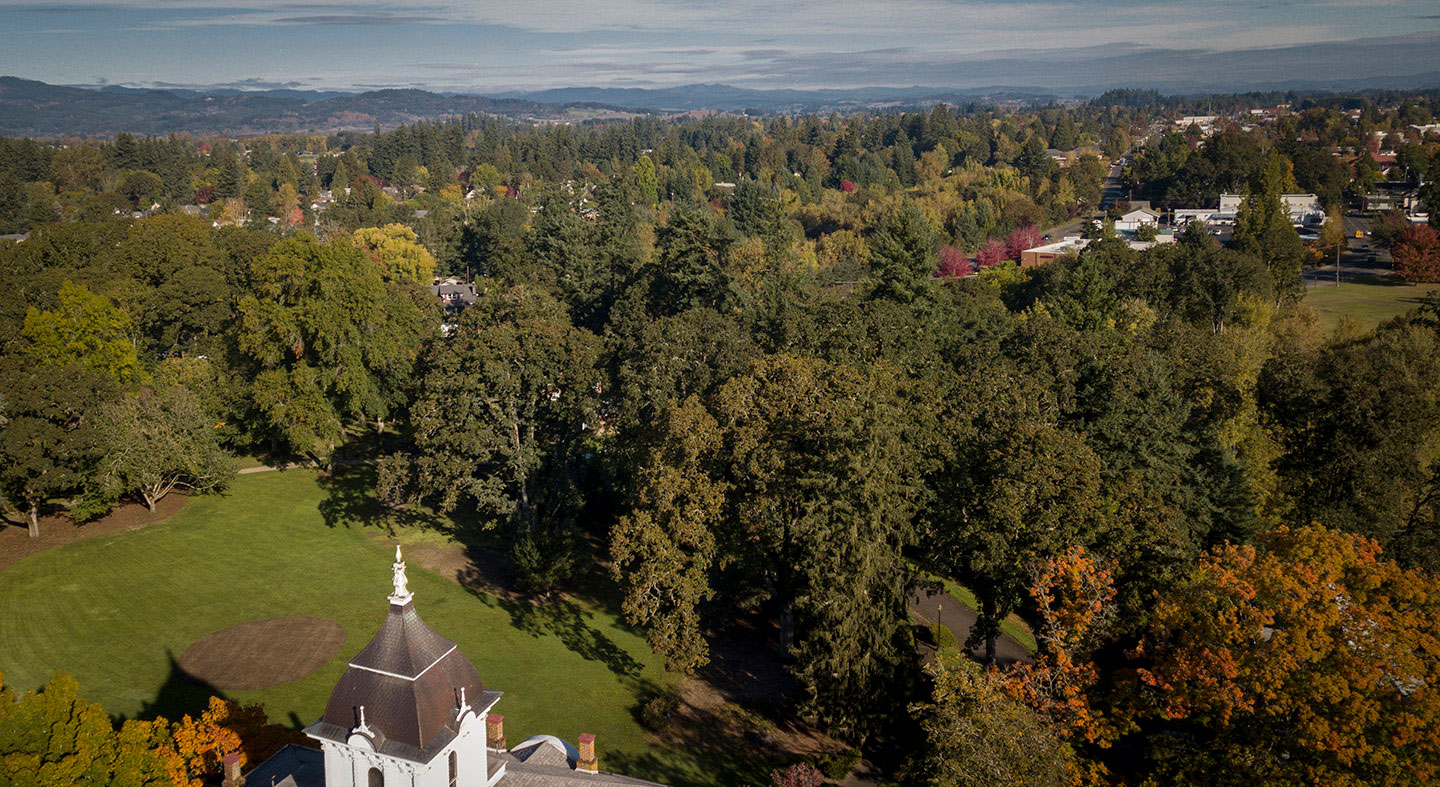 Admission Requirements for Linfield's Online Programs
We have a comprehensive application review process and are happy to offer admission to our online programs to any student we believe will be successful. Below are the general academic requirements for admission, transfer credit and financial aid.
GPA requirements:
Minimum GPA of 2.50 in completed college coursework
If you have not completed college credits, an official copy of your high school diploma or GED will be required for admission. If time has elapsed since your high school graduation, please plan on providing us with a brief personal statement. Contact your admission counselor for additional information.
The RN to BSN major requires a minimum of a 2.75 overall GPA. Students who are below the major GPA requirement will be admitted as pre-RN to BSN and work with an academic advisor to raise their GPA before starting their first nursing course.
Transfer credit policy:
Your admission counselor can complete a pre-admission transcript evaluation to assist you in understanding how your credits will transfer
Credits completed at regionally accredited colleges and universities and credits from AP or IB coursework are evaluated on a course-by-course basis.
Grades of C- and below will not transfer
Maximum of 72-semester credits (108 quarter credits) from all 2-year colleges combined will be accepted
Service members and veterans send a copy of your SMART or AARTS record. For College Level Exam Program (CLEP), send an official transcript of CLEP scores. For American Council on Education (ACE) accredited training programs completed through your employer or professional organization, request an official ACE transcript.
You can get additional transfer credit information on our transfer credits page or by requesting an unofficial transcript evaluation.
International credentials:
You will need to submit a translated credential evaluation with your admission application, please contact your admission counselor for additional information
If you had international credentials, but are a citizen or can file for Federal Financial Aid are exempt from submitting proof of English proficiency
If you are a non-native English speaker, you will be required to show evidence of English proficiency before admission.

Students who present TOEFL scores of 550 and above (paper-based exam) or 213 and above (computer-based exam) are generally eligible for admission with a minimum grade point average of 2.0 in previous college work.
You may choose to take a Linfield Essay Test in place of the TOEFL. Scores of 0-3.5 (out of a possible 6) on the essay test are not admissible to Linfield. Scores of 4-5.5 are admissible and require the completion of the Inquiry Seminar (INQS 126) during the first year of the program. Scores higher than 5.5 are admitted with no restrictions.
Financial aid eligibility
If you plan to apply for federal aid, be aware that the federal government requires you to be qualified to study at the postsecondary level, and have an equivalent to a high school diploma.
For example, you must meet one of the following criteria to qualify for aid:
Have earned 60 transferrable semester college credits (credits must be eligible for transfer credit at Linfield College to count)
Have received a high school diploma
Have received a GED
As a homeschooled student from a state where state law requires you to obtain a secondary school completion credential for homeschool, we may need a copy of that credential. Or as a homeschooled student from a state where state law does not require you to obtain a secondary school completion credential for homeschool, a transcript or the equivalent, signed by your parent or guardian, that lists the secondary school courses you completed and includes a statement that you successfully completed secondary school education in a homeschool setting
Have completed secondary education in a foreign country and have a "secondary school leaving certificate"
Important to note: if you do not have 60 transferrable semester college credits after the completion of your official transcript evaluation, you may be required to submit proof that you are qualified to study at the postsecondary level, and have an equivalent to a high school diploma.
Questions?
Contact Linfield's Office of Admission for Online and Continuing Education