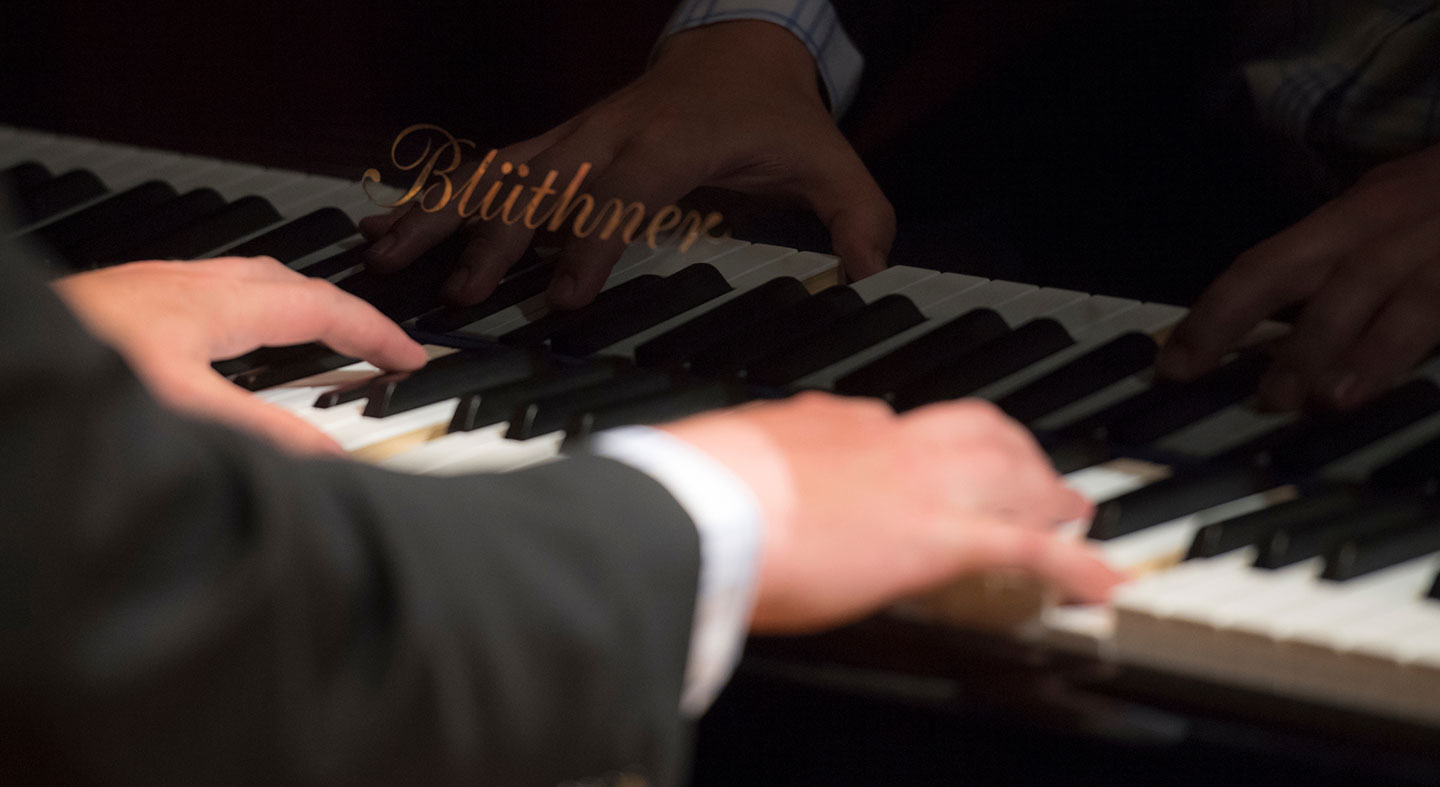 What can I do with a major in music?
It's a common question. Many of our music graduates continue pursuing their passion after Linfield, working in areas such as music education, music ministry and arts management. Some have made waves working on national musical productions, while others perform with symphony orchestras, opera companies and musical theatre organizations across the country.
A few recent career highlights
Artist residencies at:

Kimmel Harding Nelson Center for the Arts
Atlantic Center for the Arts
Hambidge Center
Brevard Institute
Bowdoin International Music Festival
Canada's Arcady Ensemble

Mid-Atlantic Arts Foundation Creative Fellow for Composition at Millay Arts
New Jersey State Council of the Arts Fellow for composition
Country music singer/songwriter recording and performing in Nashville, TN
Educator of the Year Award recipient teaching in Austin, Texas
Actress for national musicals and advertising campaigns
Associate professor at Saint Mary-of-the-Woods College
Professional composer, with compositions presented at Cambridge University
Singer in symphonic rock band, Symfinity, based in New York
Sound designer and music composition artist for anime company, FUNimation Entertainment
On to graduate school
Linfield music graduates also choose to pursue graduate studies in music performance, composition, music therapy, music education and music business. Many have earned advanced degrees at institutions such as:
Boston University
Eastman School of Music
Indiana University
Manhattan School of Music
Mannes School of Music in Graduate School
New York University
Northern Arizona University
Peabody Conservatory of Music
San Francisco Conservatory
Texas Tech University
University of Illinois
University of Oregon
UC Berkeley
Yale University
Skills gained to pursue many paths
Graduating as a music major within the liberal arts curriculum at Linfield will also provide you with the necessary critical thinking, communication and collaborative skills to enter many other fields and graduate programs.
Benefits of studying music:
Our students and alumni talk about studying music at Linfield
In their own words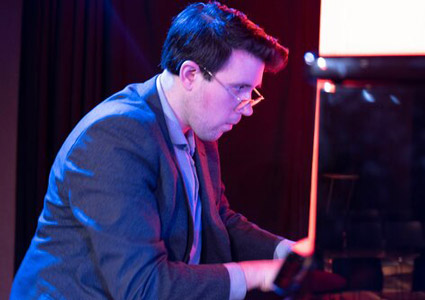 Composed For Global Success
Music has taken Linfield alumnus Zach Gulaboff Davis '14 from his home in Salem, Oregon to some of the most amazing places in the world.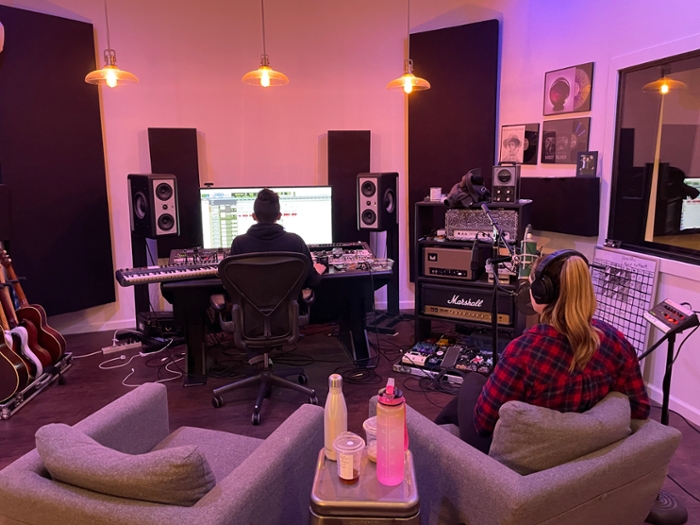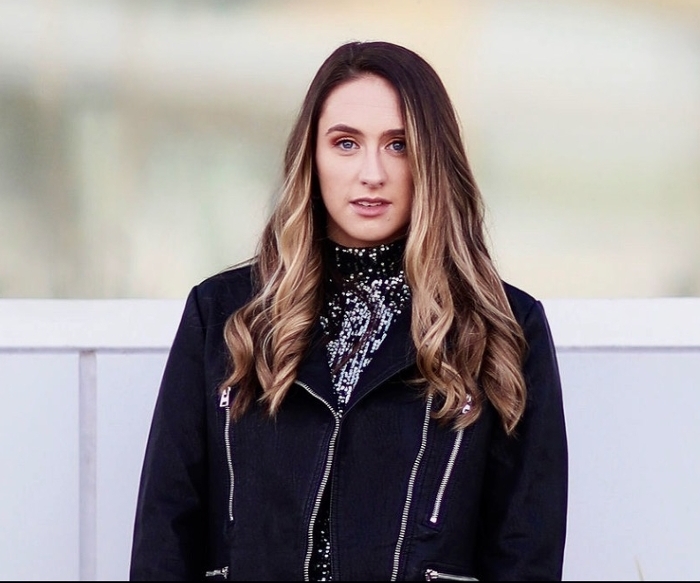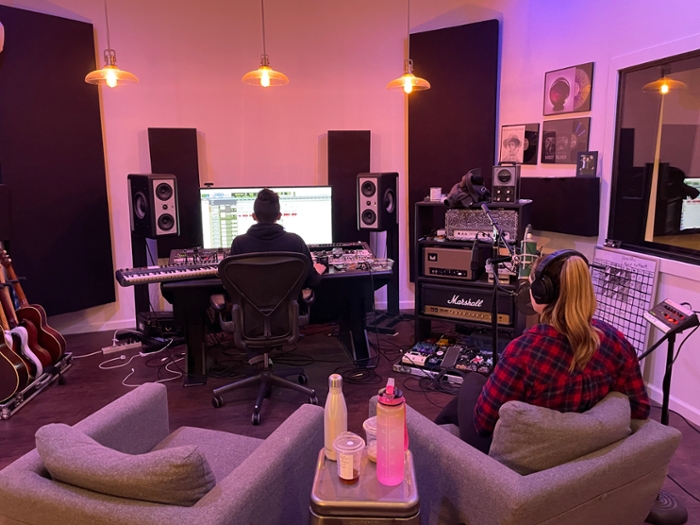 Sharing Music With the World
After encouragement from a neighbor during her college search in high school, Ashley decided to attend the Linfield Scholarship and Visit Weekend. During that visit, she got a feel for the campus and the quality of the music department. So, when she received the news that she was awarded a scholarship, it was an easy decision to become a Wildcat.
Preston Turner '19
"The music department has played an instrumental role in my academic, professional, and personal development. As a double major in Music and Psychology, I felt encouraged to bridge my two disciplines academically, and professionally I am continuing to implement music into my clinical work. My musical identities before and after my experiences in the music program are entirely unique. The department fostered a strong community between peers and faculty in and out of classes that has led to relationships and experiences that I will forever cherish. Within the department, I was able to develop a confident voice as a singer, guitarist, and composer. When I was challenged, I was met with support. When I was curious, I was met with encouragement. This department was the cornerstone of my Linfield experience and it led me to grow in ways I could not have predicted."
Kelsey Garrett '15
"Music is collaboration. Vivian Bull Music Center was a hive of creativity, a social lounge, and a nest of encouragement. Not only did I meet some of my closest friends through the music program at Linfield, my experience with music has given me the confidence, articulation, and collaborative skills necessary to excel in any field."
Jaimie McDonald '14
"Being a student in the music department meant finding a community and home at Linfield. The personal connections I made with my peers and professors gave me a support system that I still rely on to this day. Going on tour with choir, traveling on music January term courses, and preparing my senior recital all gave me the confidence to go fearlessly into the world. The discipline, maturity and profound love of music as a way to express the inexpressible that I learned at Linfield will stay with me for the rest of my life."
Zach Davis '14
"Having the opportunity to work one-on-one with professors was a wonderful and enriching experience. While they afforded me the artistic freedom to explore, experiment, and grow as a musician, they also provided invaluable guidance and support. This has enabled me to discover my own creative path and unique opportunities."
Grey Patterson '18
"As a double major in computer science and music, I did a summer 2016 research program using neural networks to create music. I only knew about this opportunity because one of the music professors pointed me towards it. I know that once I've picked something I want to go forward in, I'll have all sorts of help and resources to make it be the best it can possibly be."
Ian Cox '15
"The music department at Linfield University was the keystone to my undergraduate education. I grew as an individual musician, had the opportunity to collaborate with wonderful peers in ensembles and experienced the social/cultural roles that music plays in a global sense, both in and out of the classroom. Opportunities are available to apply what is learned on campus through ensemble tours/performances and to explore the cultural significance of music while participating in any of several study abroad programs."
Christian Santangelo '14
"The Linfield Department of Music gave me a hands-on education in music performance and analysis. The curriculum weaves together the application of theory and aural training into ensemble and solo performance. Working directly with professors, I gained a strong work ethic and musical skill that makes me competitive as a working musician in today's market."
Sasha Meyer '15
"Vivian Bull Music Center (the 'Viv') became my second on-campus home. When I walked into the building, I could always count on seeing faces, familiar or not, that would make me smile. Now, when I visit my alma mater and walk through the doors of the 'Viv', I feel just as welcome and happy as I did during my four years as a student."
Amanda Pierce '14
"Linfield University and the music department were a wonderful part of my student experience. Music has always been part of my life, and through the guidance of my professors, I learned of the universality of music. Music can be used in innumerable ways and can be understood and enjoyed throughout the world. Individuals and groups can even base their whole identity or express it through music. I also discovered community in the music department. All of my friends from college were in band or other music classes and ensembles. There are few things more bonding than making music with another person."

Delaney Bullinger '14
"The music department was very welcoming from my first day on campus.
"I experienced aspects of music that I never anticipated before coming to Linfield. I had the opportunity to sing with professional musicians, performed as a soloist with several ensembles, and had the honor of performing with faculty members for my Senior Lecture-Recital. I experienced the artistry the music faculty bring to each performance, and their knowledge of music influenced how I approach performance to this day."

Anna Vanderschaegen '18
"Even from the first days at Linfield, I was met with support. The faculty and staff are student-focused and brilliant musicians in their own right; I feel so inspired to do the work that the study of music requires after a recital or lecture. The professors are first invested in students' well-being. They take time to ask about life outside the classroom, and genuinely care about every student. I've attended classes that encourage an interest in all aspects of musicianship, and close friendships with my peers. My favorite experiences have come through trips to the Arlene Schnitzer concert hall, touring with Concert Choir, performing chamber and new music, and even more. There are so many opportunities to succeed and perform at my best, and I look forward to every semester."