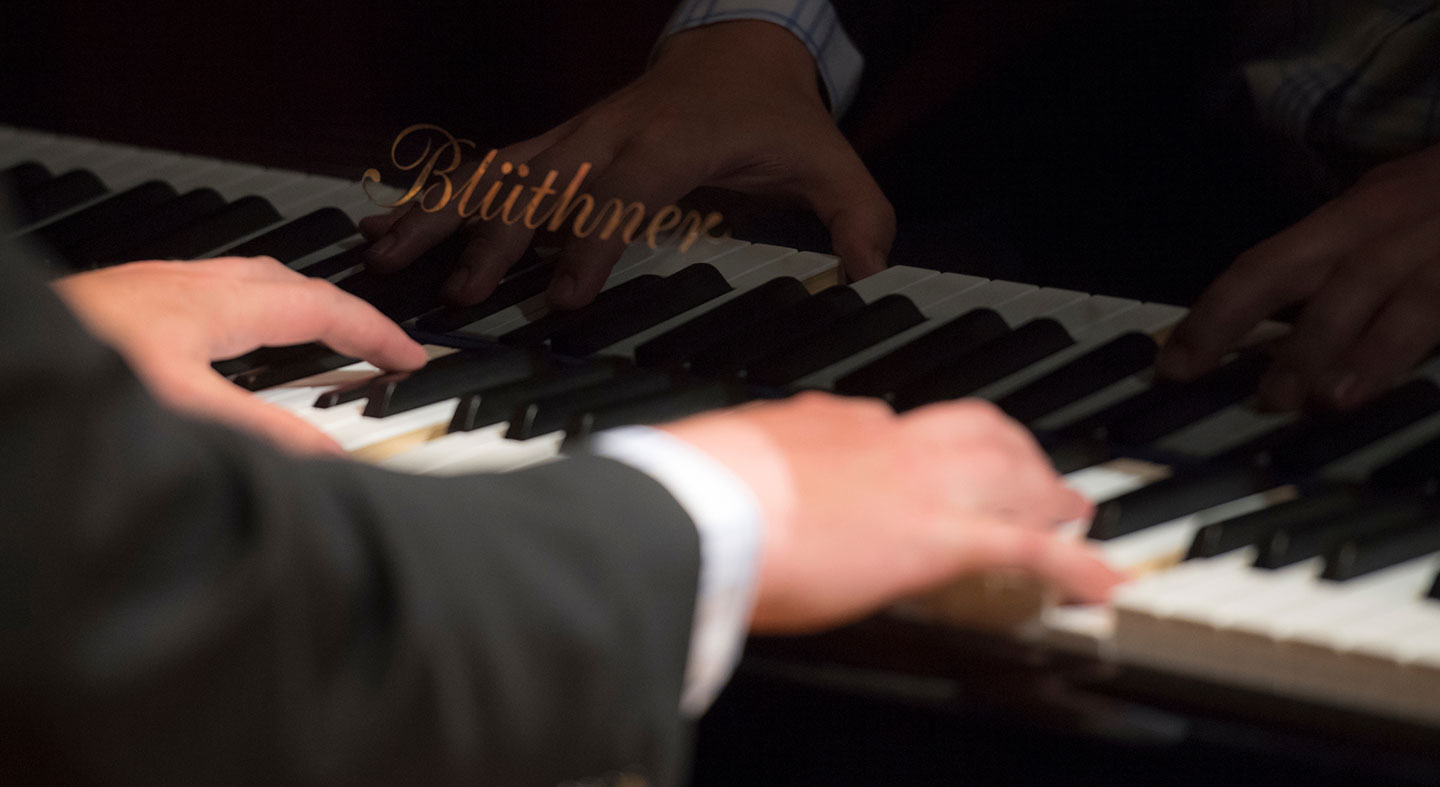 Composition and Technology
Focus on the craft and art of music composition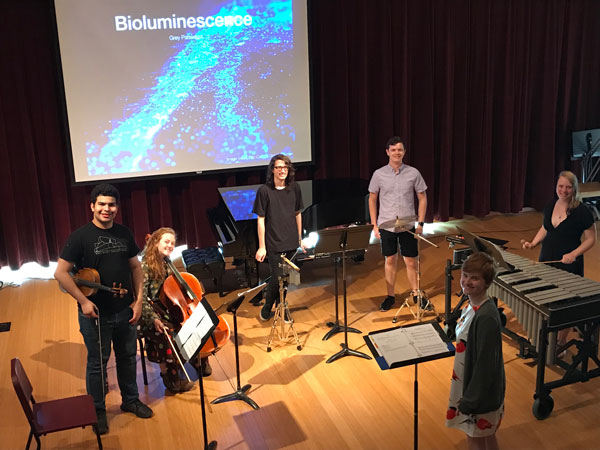 Fully engage in creating new music from the moment you arrive on campus. Individual lessons and Composition Seminar will allow you to explore, experiment with and refine your musical ideas. Linfield's Department of Music offers distinctively unique opportunities to realize musical ideas in ways typically unavailable at the undergraduate level.
A state-of-the-art composers studio with the latest music technology, including recording and production equipment is available for songwriting or electronic music. Annual showcases on campus regularly feature original student compositions, and seniors can complete capstone projects tailored to their interests in these areas.
If you are interested in art music, we have invaluable opportunities for you to "learn by doing" and build your composition portfolio by working with professional chamber ensembles and mentor musicians who are brought to campus every year through the Lacroute Composer Readings and Chamber Music Mentorship Program.
Lacroute Composer Readings and Chamber Music Mentorship Program
The Lacroute Composer Readings and Chamber Music Mentorship Program offers student composers on campus, as well as youth from the surrounding region, the opportunity to work closely with professional mentor musicians during a residency program.
Through this program, students will:
Build both composition portfolios and relationships with professional musicians
Develop essential skills in collaboration and communication
Observe chamber music masterclasses
The visiting artists will workshop student pieces in progress, coach chamber music ensembles, offer an open seminar on a musical topic and present a full recital of contemporary works.