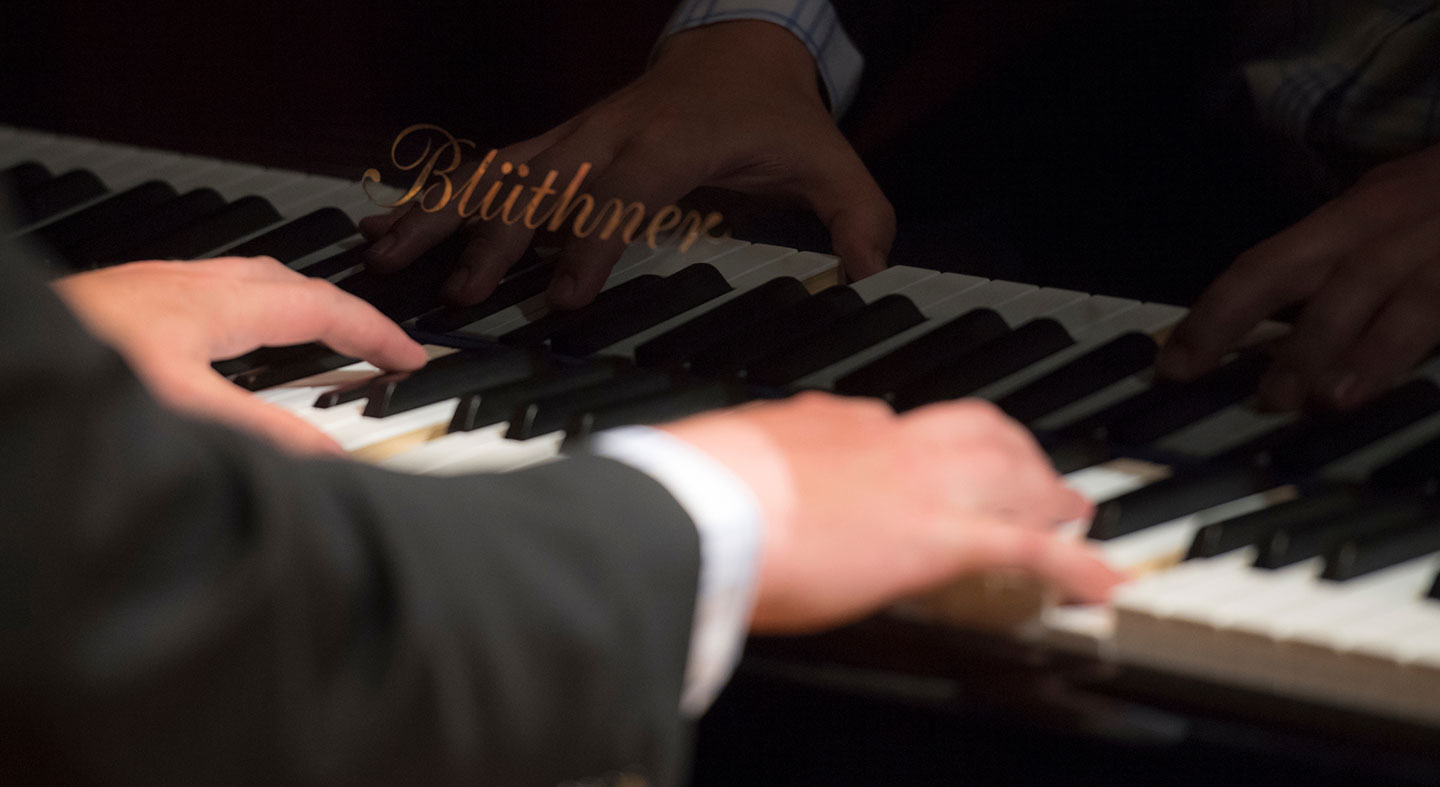 Creativity unleashed
All instrumentalists are welcome. Regardless of your major or minor, you are welcome to join the band.
Auditions for participation in the Instrumental Performance Ensemble take place during new student orientation each academic year.
About the Instrumental Performance Ensemble (MUSC 110)
One credit.
The Instrumental Performance Ensemble is a compact ensemble where all members are of equal importance. The band stimulates musical challenge and growth through a variety of concert band and wind ensemble literature, utilizing flexible and full concert band instrumentation. Concerts are often thematic, and literature is selected from established and new composers including composers from under-represented populations.
The Instrumental Performance Ensemble shares an important role in training future conductors and composers. The performance experience during the year usually features a concert with student conductors who, as part of their conducting class select, prepare, and conduct 'in concert' a composition of their choosing. Student composers have the opportunity to hear their new compositions read by the Instrumental Performance Ensemble.
Instilling responsibility alongside accomplishment.
Participation encourages discipline and camaraderie in rehearsal and performance and realizes a sense of pride in a meaningful contribution to the Linfield community and the region.
In addition to performing at least one concert per semester, the ensemble engages in outreach activities, community service, and fundraising activities for United Way by performing holiday music in smaller chamber ensembles to benefit diverse groups away from campus, including local schools, retirement communities, and the McMinnville Downtown Association.
This is your experience.
Instrumental Performance Ensemble is open to all students on campus regardless of major or minor. A year-long commitment is expected.
Request more information
Do you have questions about Concert Band at Linfield? Reach out! We'd love to connect with you.
Florian Conzetti, DMA
Director of Instrumental Activities; Conductor, Linfield Concert Band
Department of Music, Vivian Bull Music Center
503-883-2275
fconzet@linfield.edu