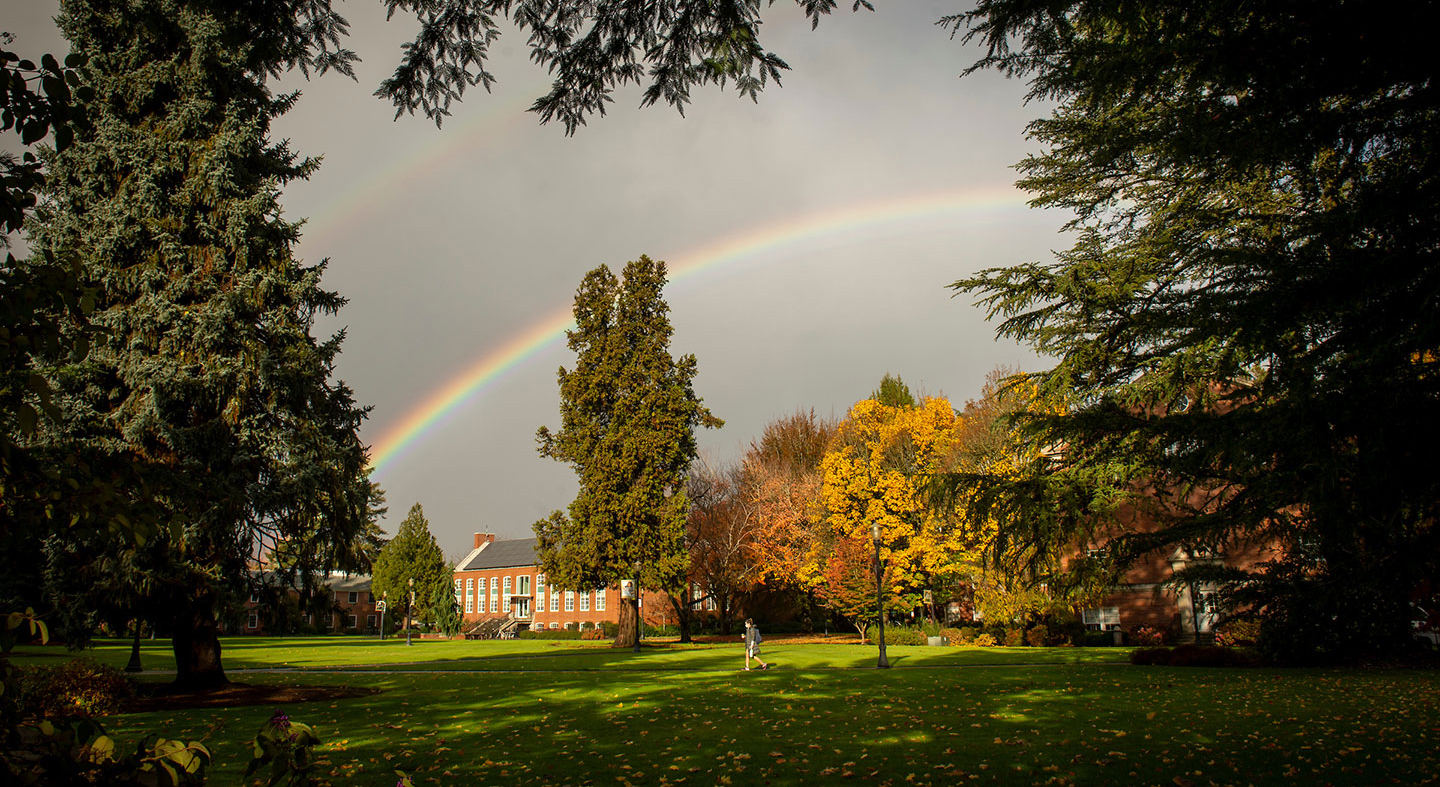 Literature and creative writing majors are strongly encouraged to pursue experiential learning opportunities as part of your undergraduate education.
Student-faculty collaborative research
At many universities, only graduate students get to try hands-on research. At Linfield, you get to do it. In fact, Linfield will pay you to do it!
You could partner with Dr. Rachel Norman to travel to Mexico and research Arab diaspora literature across the Americas. Or hike through the Cascade Mountains with Dr. David Sumner to learn first-hand the effect of wilderness outposts on nature writing.
We want to collaborate with you on research that we can present together and change the world.
Peer instructorships
Accomplished students are often invited to serve as peer instructors with English faculty in literature or Inquiry Seminar classes through ENGL 439 (for academic credit) or work-study support (if student is eligible).
Writing Center associates
Service as peer associates in the Linfield Writing Center (program to support students college-wide) is regularly available to talented undergraduate writers (majors and non-majors alike).
Internships
Majors may arrange internships for credit either through the Office of Career Development or enrolling in ENGL 487.
Sigma Tau Delta Honor Society
In spring 2013 the English department proudly launched its chapter of the international English honor society Sigma Tau Delta with 20 members in the inaugural class. Sigma Tau Delta boasts many opportunities for publication, conference presentation, scholarship support and networking.