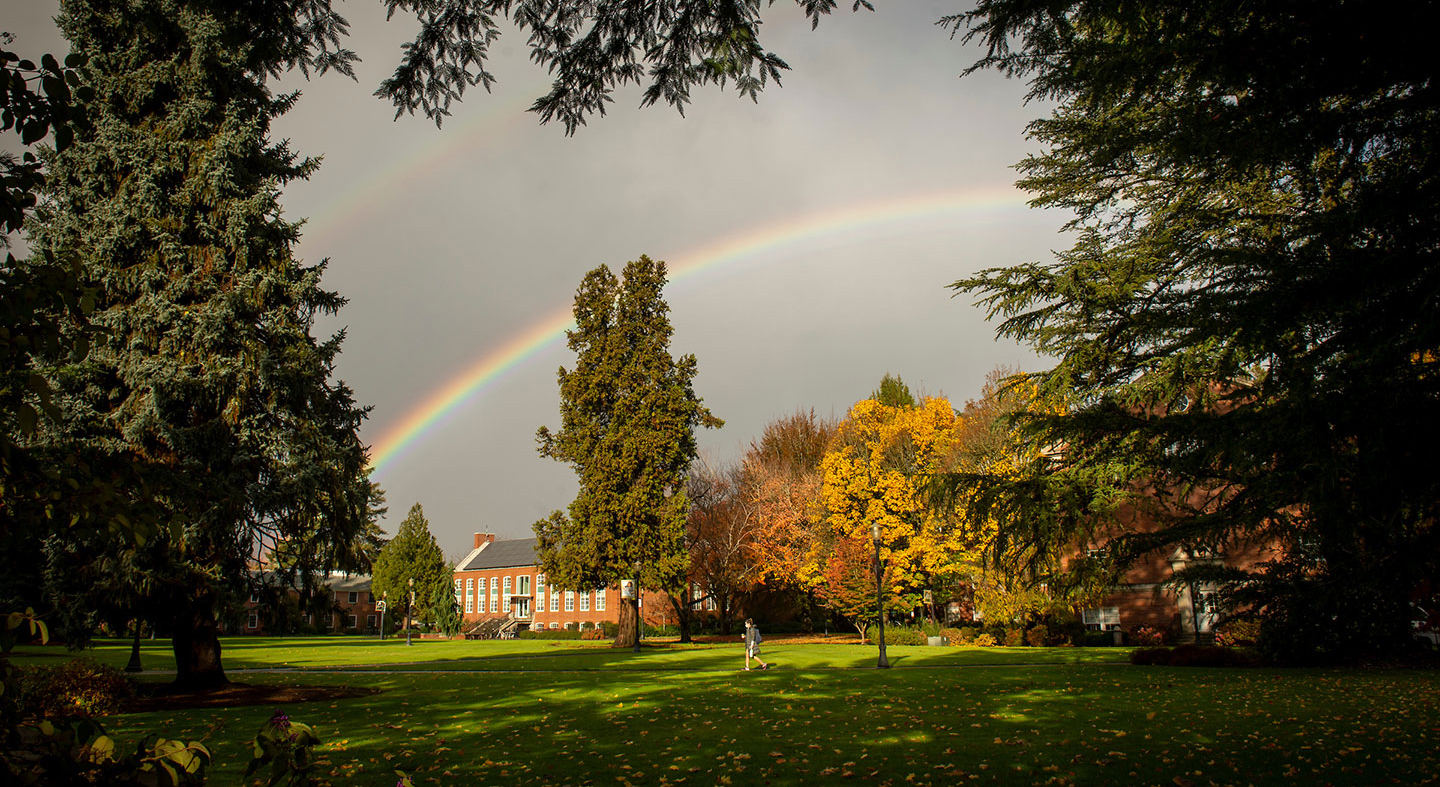 Studying English at Linfield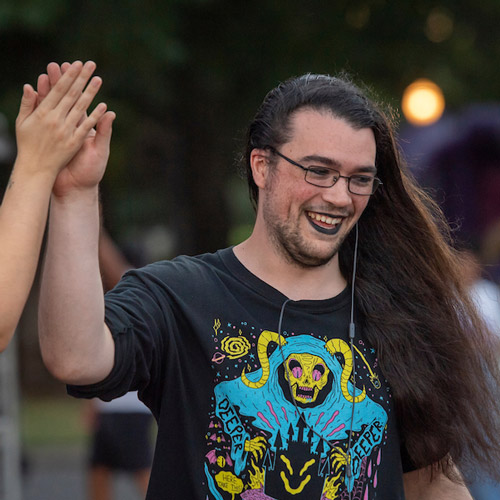 English is the backbone for your liberal arts education.
For more than 100 years, Linfield's Department of English has introduced literature and creative writing to the next generation of authors, teachers, readers and free thinkers.
Opening your eyes and your mind to literature.
Are you someone who loves curling up with a good book? Study what you love! Join our wildly intelligent and incredibly lively English faculty on a literary journey as we explore the history of the written word. We'll identify the writers of today whose ideas, identities and methods are ushering in a new era of thinking. 
With a flexible course of study, tailor your degree to your interests while developing essential reading, writing, research and speaking skills.
Creative writing is for everyone.
In our creative writing classrooms, you will meet students and teachers who can't help but look out at the world and attempt to capture some of its wonders in sentences and stories. With a workshop model that prepares students for graduate school as well as a range of creative careers, our course of study is both rigorous and intimate, allowing you to hone your talent in close collaboration with our faculty and your peers.
Get outside the classroom and apply your learning to the world.
With courses that take you into the backcountry of Oregon or down to the Sea of Cortez, we make sure learning happens outside the classroom as well as within it.
You're also encouraged to develop professional skills that will help you transition to your career, including editing Camas, Linfield's literary magazine, working in the writing center, and collaborating with faculty on academic books and papers.
Contact us
For more information about studying in the Department of English at Linfield, please feel free to contact our department chair. We look forward to connecting with you!
Joe Wilkins
Department Chair, Professor and Director of Creative Writing
900 SE Baker St, TJ Day Hall, Unit A554, McMinnville, OR 97128
503-883-2696
jwilkins@linfield.edu