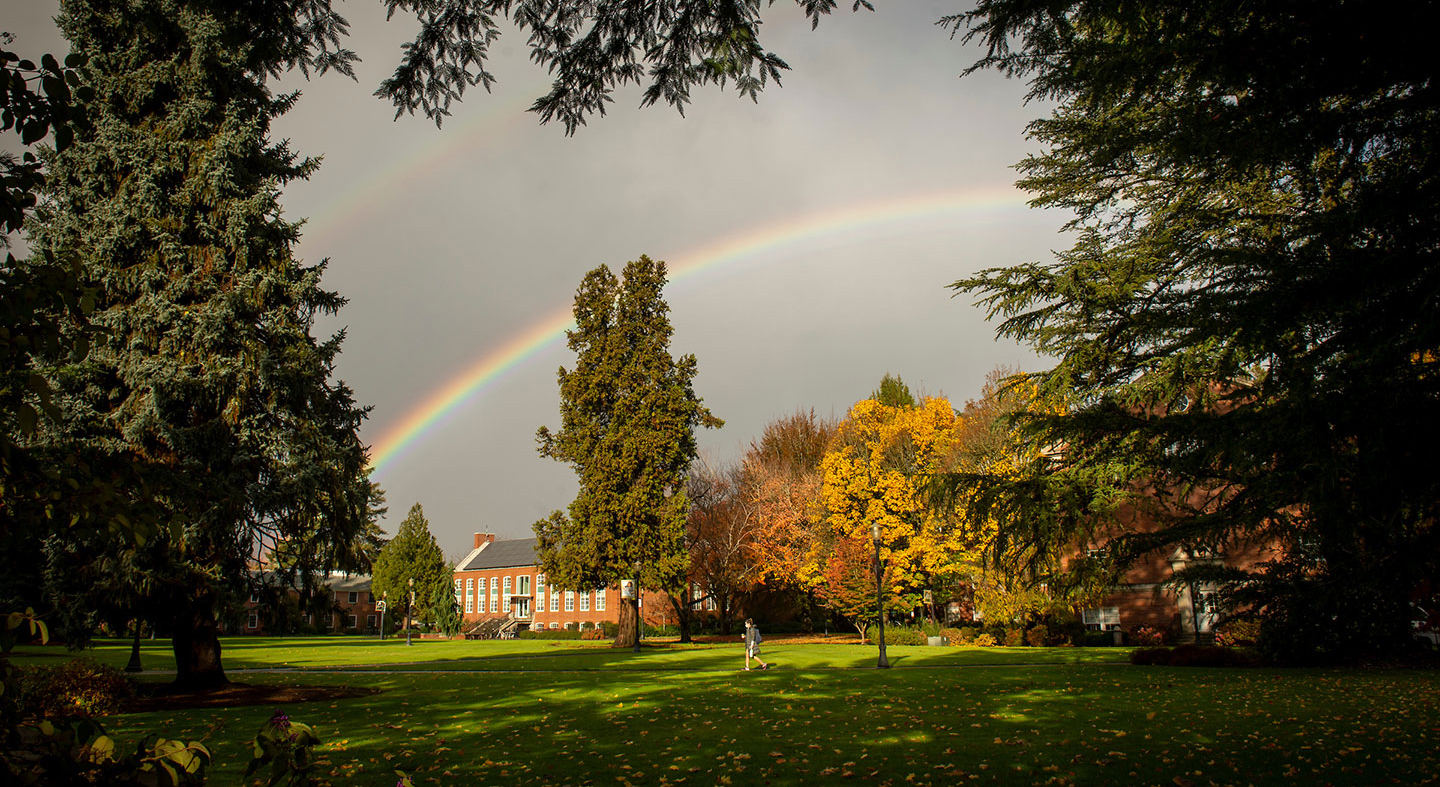 Oregon Book Award-winners and New York Times-bestsellers, acclaimed novelists and poets – each year the English department, with support from the Nicholson Library, brings four or five visiting writers to Linfield. These writers work directly with creative writing majors and minors and give a public reading of their work as part of the Readings at the Nick series. It's an amazing opportunity!
Past visiting writers include Luis Alberto Urrea, Peter Ho Davies, Mary Szybist, Nickole Brown, Robert Wrigley, Keetje Kuipers, Ross Gay and many others.
Poet, novelist and essayist Luis Alberto Urrea spent two days during the fall 2022 semester conducting workshops for student writers and sharing his new work.
During the spring 2021 semester, acclaimed poet and essayist Ross Gay held a virtual reading for students and the Linfield community.
2023-24 VISITING WRITERS
A Poetry Extravaganza with Anis Mojgani, Endi Bogue Hartigan, and Lex Runciman, October 17
Annie Lampman, November 15, 2023
Sinyda Bhanoo, November 29, 2023
Elena Passarello and Jesse Donaldson, March 12, 2024
Jane Wong, April 19, 2024
Shane McCrae, April 30, 2024
2022-23 Visiting Writers
Sean Prentiss, environmental poet and essayist, October 20-21, 2022
Luis Alberto Urrea, poet and novelist, November 14-16, 2022
Rebecca Wadlinger, poet, February 27, 2023
Apricot Irving, memoirist, April 4, 2023
Claire O'Connor, writer-in-residence at Linfield University, April 11, 2023