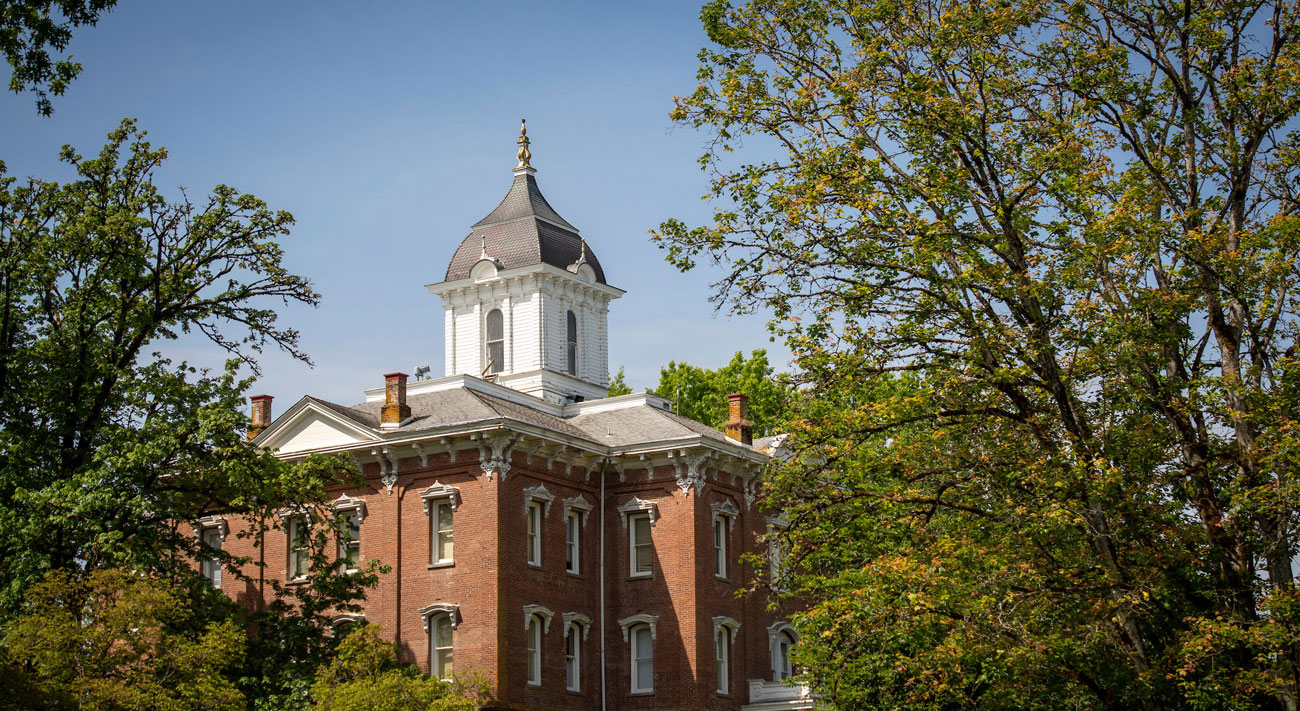 Back to Department
David Thomas Sumner
Professor of English and Environmental Studies, English Department Chair
TJ Day 316
Professor Sumner loves teaching, discussing, and writing about books, landscapes, and the American West. He offers courses such as Literature and Landscape, and a travel course called The Literary Biology of the Sea of Cortez. In this course, he travels with students to Baja, Mexico and follows the path of John Steinbeck and Ed Ricketts. In the fall of 2020, he will be teaching an Inquiry Seminar INQS 125: In Search of the Goodlife, and his version of the literature major's senior seminar: "Nature's Nation: An Ecocritical Perspective."
Professor Sumner is the author of a variety of academic articles on topics such as American nature writing, the American nature tradition, environmental ethics, the use and abuse of the term "ecoterrorism," writing pedagogy, rhetoric, and the novels of Edward Abbey. In addition to teaching at Linfield for the past 16 years, he has been fortunate to also teach at the University of Bayreuth, Germany on a Fulbright fellowship, and as a member of the faculty for Semester at Sea while circumnavigating the globe aboard the M.S. Explorer .
When not teaching and writing, Professor Sumner enjoys backpacking and flyfishing with family and playing bluegrass with the other members of the Bootleg Jam.
Education
B.A. University of Utah
M.A. Brigham Young University
Ph.D. University of Oregon
Academic Interests
Environmental Rhetoric, The Nature Tradition in American Literature, Ecocriticism.
Publications
"Testimony, Refuge, and the Sense of Place - A Conversation with Terry Tempest Williams." Reprinted in A Voice in the Wilderness: Dialogues with Terry Tempest Williams. Ed. Michael Austin. Utah State U P 2006.
"'That Could Happen': Nature Writing, The Nature Fakers, and a Rhetoric of Assent." ISLE: Interdisciplinary Studies in Literature and Environment. Vol. 12.2, Summer 2005.
"Location and Landscape in Literary Americanisms: A Brief Look at H. L. Davis and F. Scott Fitzgerald." International Conference at the Bayreuth Institute of American Studies, Bayreuth Universitãt, Bayreuth Germany. January, 2008.
"'That Could Happen': Nature Writing, The Nature Fakers, and a Rhetoric of Assent." University of Helsinki, January 2008.
"Wilderness, the Garden, and God: The Shifting Frames for American Nature." The German-American Center, Stuttgart Germany. July 2007.
Recent Awards
Fulbright. University of Bayreuth, Germany: 3/07-8/07
Op-Eds