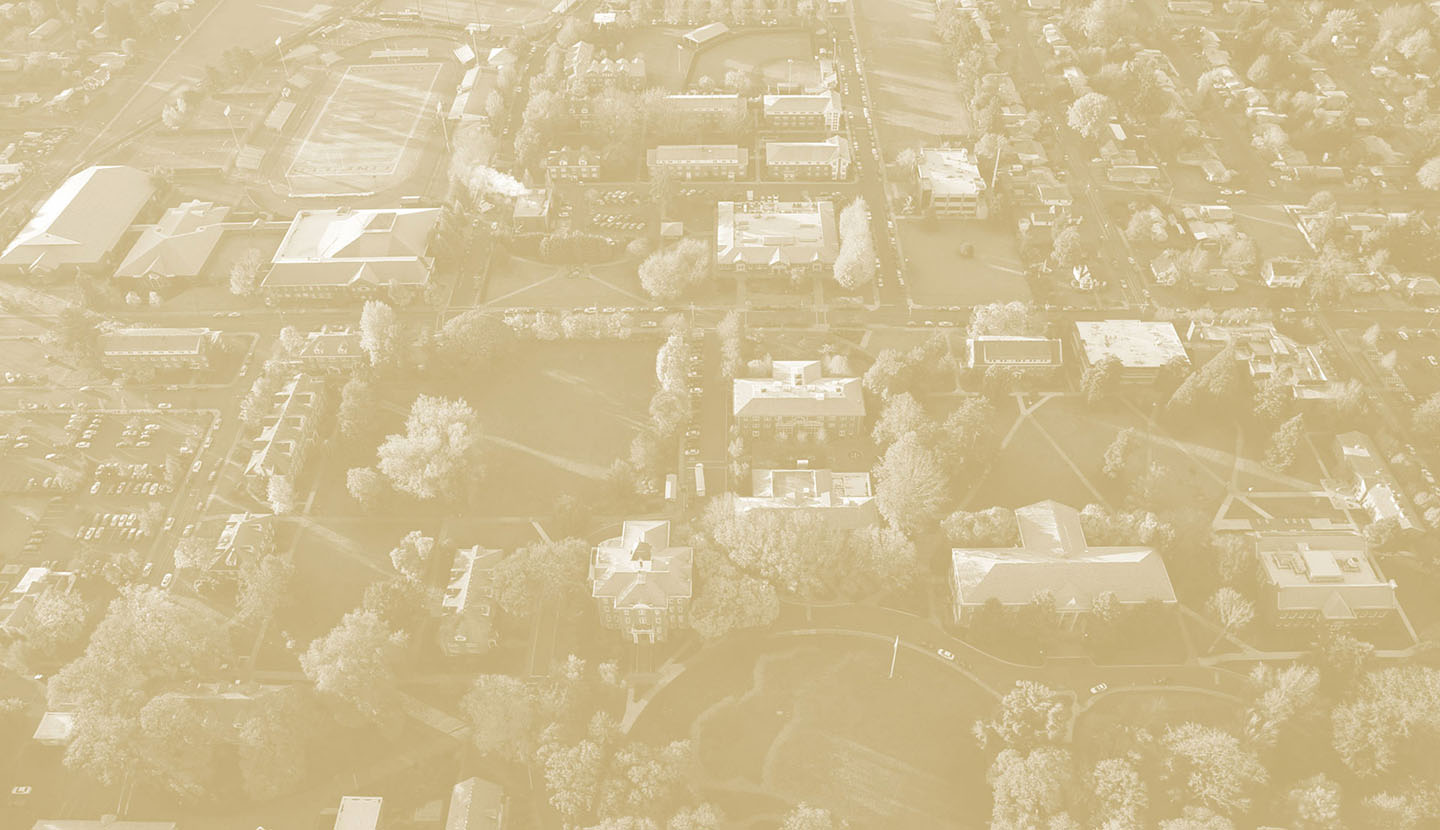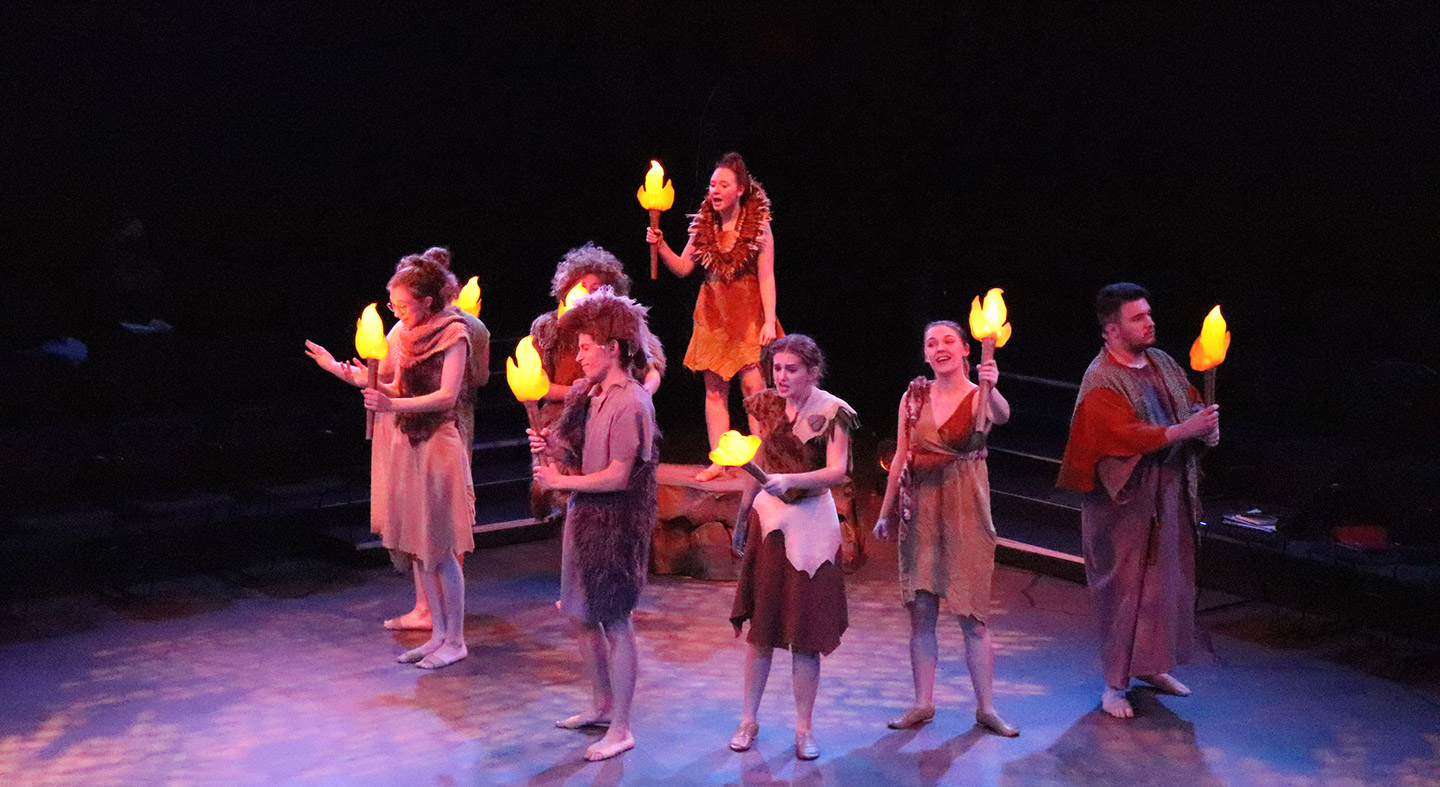 Major or minor in
Theatre Arts
The Linfield Theatre Program produces three to five performances each academic year. As a student studying theatre arts at Linfield, you'll play a vital role in each performance – from lighting and set design to costuming, makeup and acting. Gain priceless experience in the collaborative creative process in one of the most respected theatre programs in the Northwest.
View theatre arts academics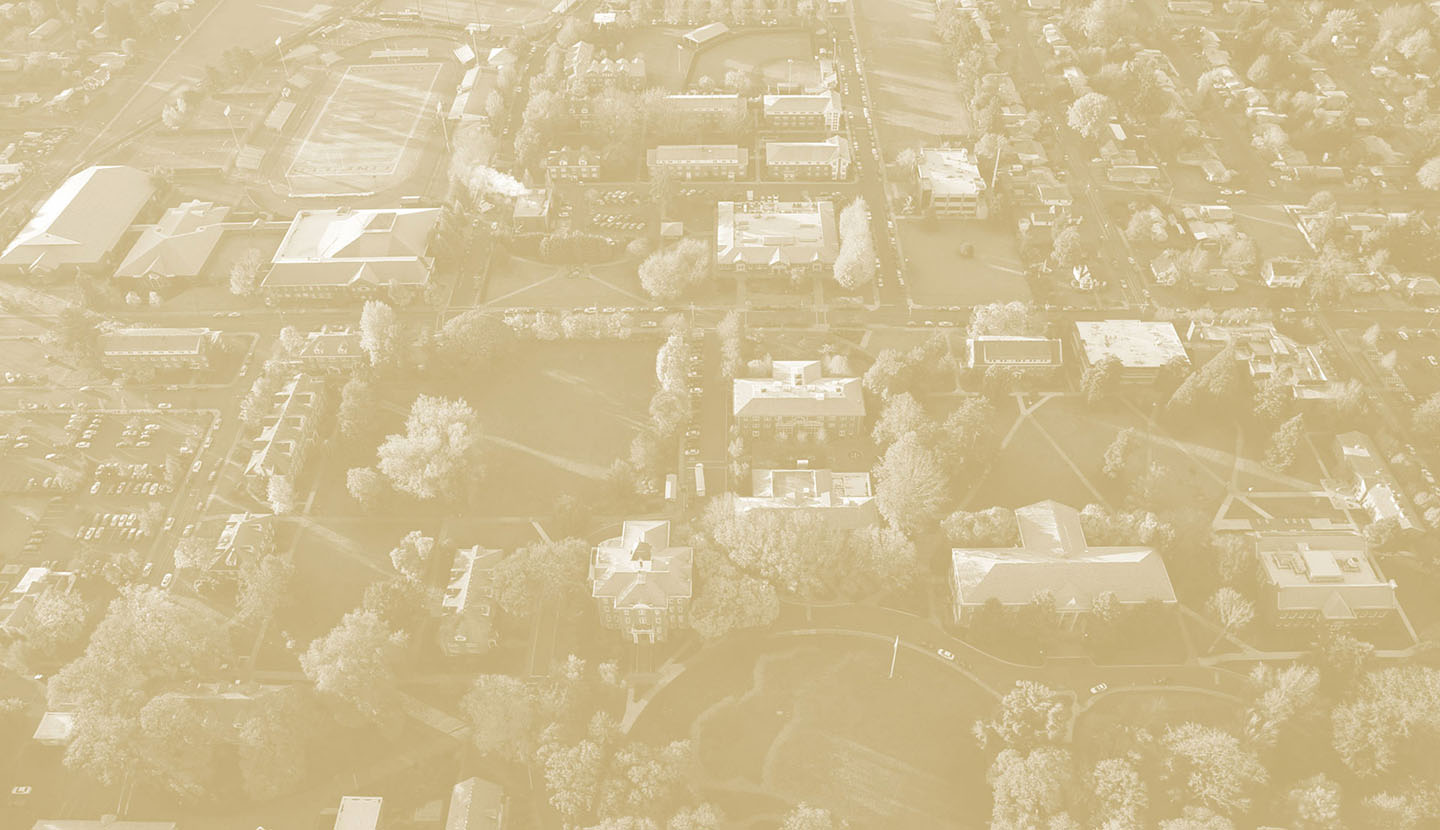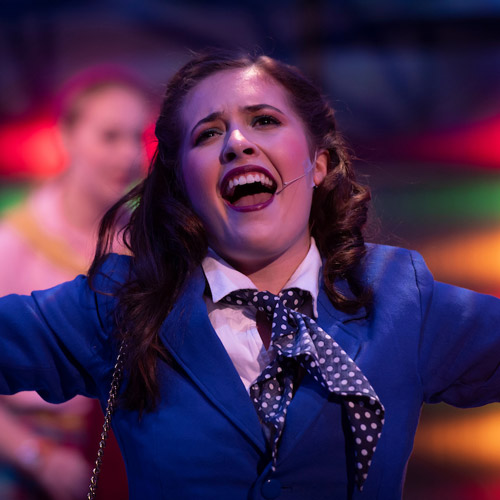 Minor in
Musical Theatre
In partnership with the Department of Music our musical theatre minor studies the three components that make up a musical theatre performer – musicianship, acting and dance.
View musical theatre academics
Linfield Theatre presents
2022-23: A Season of Eco-Theatre
We are thrilled to announce Linfield Theatre's 2022-23 season, A Season of Eco-Theatre! Four pieces – two plays, a musical and a collection of adapted fairytales – using humor, sexuality and classic theatrical narratives to inspire a renewed commitment to eco-friendly practices and compassion for the Earth and each other.
Mark your calendars for these performances.
Hurricane Diane
April 27-29, 2023 and May 4-5, 7:30 p.m. and May 6, 2 p.m.
Madeleine George's Hurricane Diane brings classic Greek mythology to suburban New Jersey, where four housewives debate how best to landscape their yards. Hilariously starring the Greek god Dionysus, reincarnated as Diane, a permaculture gardener who radiates butch charm, Hurricane Diane asks what it will take to get through to Americans more concerned with social status and trappings of wealth than their impact on the environment.
Presented by arrangement with Concord Theatricals on behalf of Samuel French, Inc.
Eco-Tales
March 9-11, 2023, 7:30 p.m. and March 11, 2 p.m.
Student-adapted fairytales with themes related to ecology, human impact on the environment, water rights and unequal consequences of climate change. Using the vessel of well-known and well-loved stories to highlight ongoing and future challenges related to extreme weather conditions and climate migration, we aim to humanize what often feels like a problem too big and overwhelming to consider.
Because we believe there is good work to be done, and it's not too late, these adaptations will infuse climate change themes with humor and optimism.
Firebringer
Nov. 10-12 and 17-18, 2022, 7:30 p.m. and Nov. 19, 2 p.m.
A hilarious depiction of a tribe of cave people who discover the ability to control fire. In this raunchy and campy musical, Jemilla the Peacemaker civilizes her people and gives them purpose, assigning each member of the tribe their own job to ensure the tribe's safety and productivity. But Zazzalil, who would rather lounge around than work, stumbles on a discovery that will make life easier: fire.
Originally produced by StarKid Productions, the music and lyrics are by Meredith Stephen and Mark Swiderski, the book is by Nick Land, Matt Land and Brian Holden and arrangements are by Clark Baxtresser and Pierce Siebers.
Doctor Voynich and Her Children
Sept. 28 - Oct. 1, 2022, 7:30 p.m. and Oct. 2, 2 p.m.
Combining theatrical history and a prediction for the U.S., Doctor Voynich and Her Children draws from Bertolt Brecht's foundational play Mother Courage and Her Children and asks what women's rights will look like in "the near future, God help us."
As Dr. Voynich travels a post-apocalyptic U.S. countryside dispensing medicinal herbs, audiences will consider what anti-science policies could do to health care and reproductive rights. A stark presentation of how minorities might be treated if the government continues to erode protections for equal treatment, Doctor Voynich and Her Children is both a reimagining and a warning.
2021-22
A look back
The Linfield Theatre Program made a fantastic return during the 2021-22 academic year! In case you missed the season, here's a look at the performances we brought to the stage.
Springfest
An offering of short plays directed by the theatre program's advanced directing students. These pieces feature collaborations among many students, including student designers, stage managers and performers.
Read more about Springfest
Unveiled
Written and performed by Rohina Malik, five Muslim women serve tea and uncover what lies beneath the veil in this critically-acclaimed one-woman show.
Read more about Unveiled
Ground Zero: 2021
Ground Zero: 2021 commemorated the legacy of 9/11 with an original set of performance art installations in the courtyard of Ford Hall. The five moving pieces reflected the key themes of this tragic historical event.
Read more about Ground Zero