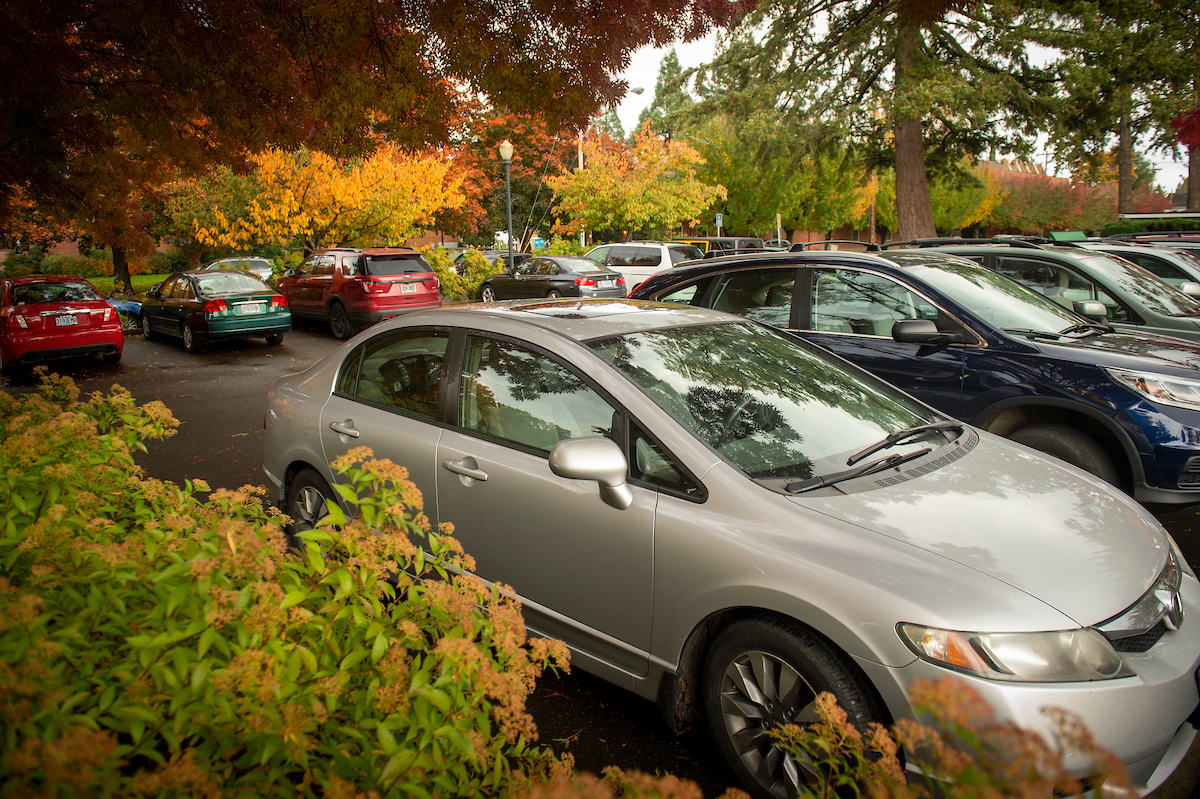 Day-use parking
Guests visiting one of Linfield's campuses during normal business hours may park in any marked visitor space or any regular parking space. 
To utilize a disabled parking space, a valid state-issued disabled parking placard must be displayed. There is absolutely no parking in the fire lane. Disabled parking and fire lanes are strictly enforced.
All guests must abide by Oregon state law and Linfield's traffic and parking regulations.
Overnight parking
Overnight parking is only available on the McMinnville campus; no overnight parking is allowed on the Portland campus.
All vehicles parked overnight on the McMinnville campus must be registered with LPS. Overnight visitors may receive a free temporary/guest permit at the campus LPS office, open from 8 a.m. to 5 p.m. Monday through Friday. The issued permit should be displayed on the driver's side dash with information clearly visible.
 Overnight parking is prohibited in the following areas:
Founders' Way
Ford Drive
Library Court (the Library's west parking lot)
Vivian Bull Music Center parking lot (other than marked spaces)
Marked areas on the north end of Renshaw Avenue
The small lot adjacent to Cook Hall
Guests arriving after 5 p.m. or on a weekend should email LPS (lps@linfield.edu) immediately upon arrival with the guest's name, name of campus host and vehicle information (make, model, color and license plate number). Note: Linfield residents are liable for their guests.
Linfield overnight guests are allowed for up to three consecutive nights and no more than six nights in a 30-day period. No overnight guests will be allowed during Orientation, any breaks and the week before and during finals week.
For further information, refer to ResLife Guide to Living.