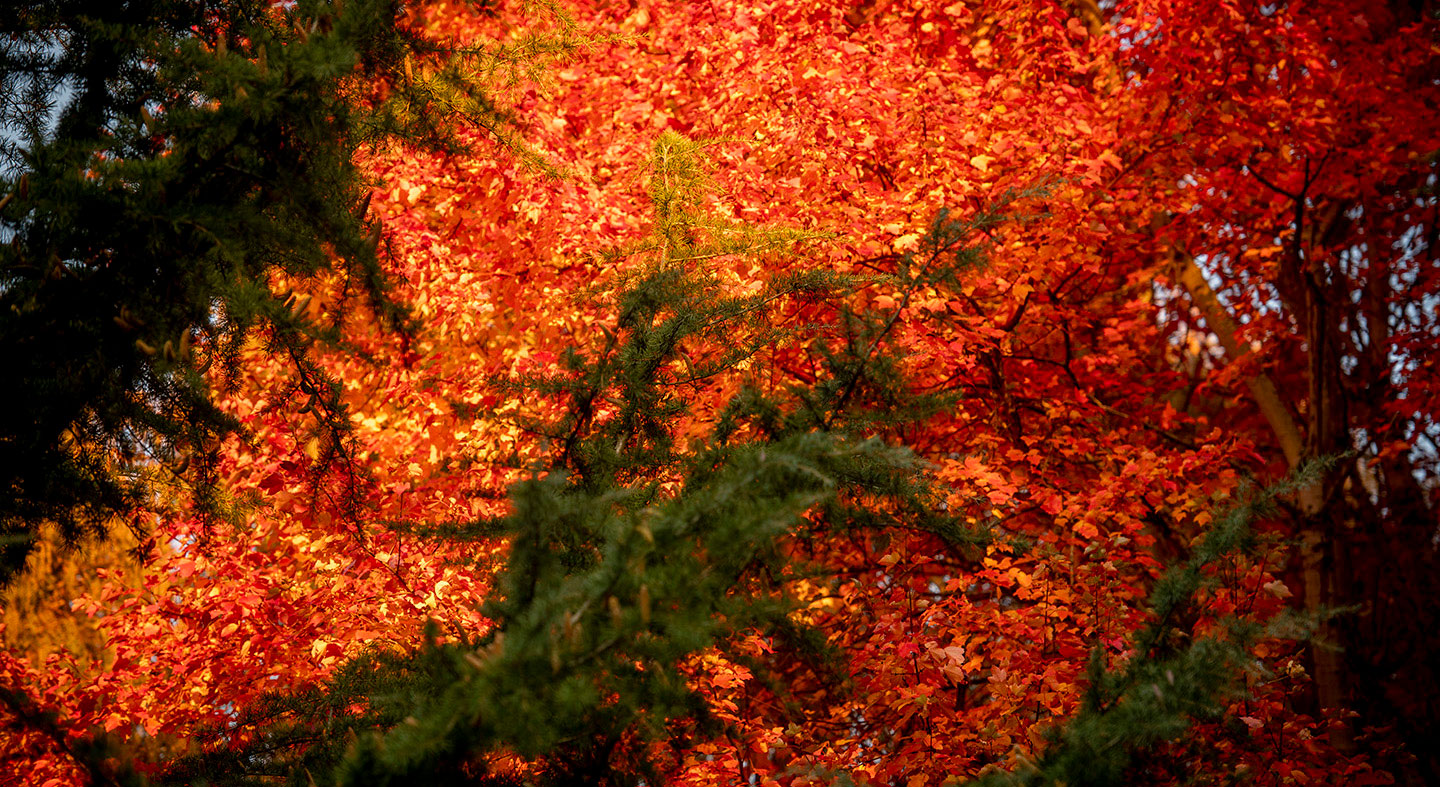 Vehicle registration and permitting information
Linfield University properties are private and the university reserves the right to control access at all times. Linfield University requires any motor vehicle that is used by students and employees as transportation on campus, or to and from campus, be registered with Linfield Public Safety (LPS) and a current permit is displayed if the vehicle will park on campus property. This includes students that live off-campus.
New parking permit applications are now completed online. We highly encourage you to complete this before the school year starts. Permits are not processed during the weekend or holidays, so please plan accordingly. For students needing replacement permits (due to vehicle being sold, wrecked, etc.) you must come to LPS to receive a replacement permit to avoid being double billed.
All Linfield community members parking within the Linfield campus must display a current parking permit at all times.
Vehicle/Temp Permit: Register Your Vehicle Online
Student Replacement Parking permit Form
Employees (faculty/staff/Sodexo) 
Parking permits are valid for time of employment. You must apply online and once it is complete you'll receive an email letting you know your permit is ready to be picked up in Cozine Hall. Your permit is only valid on the permitted vehicle. If you drive another vehicle to campus, you can apply for multiple permits. At no time can you park at the visitors' spaces or exceed the time limit for the 10/15 minute parking spaces.
First-year and new transfer students
If you complete your new ID card online, then your parking permit will be with your ID card on orientation day.  Otherwise, you will need to come to the LPS office to pick up your parking permit.
Returning students
Register your vehicle online even if you had a permit last year.  After two business days, your permit will be ready to be picked up at Cozine Hall.
Guests
Linfield Public Safety requires all vehicles on campus to be registered if they will be parked overnight on campus. If you have a visitor on campus, you may come to Cozine Hall and have a Temporary/Guest Permit issued to your visitor, Monday-Friday from 8am-5pm. If your guest arrives after 5 p.m. or on a weekend, you may also e-mail lps@linfield.edu with the guest's name, vehicle make, model, license plate, and color along with the duration of the stay. The issued permit is to be displayed on the driver's side dash with the information clearly visible. As long as your guest is parked in accordance with Oregon state law and the Linfield Traffic and Parking Regulations, there should be no problem. Your guest may park in any regular parking space. Should your guest receive a citation, contact the Linfield Public Safety office immediately for further instructions.
Traffic and parking regulations
Linfield University-owned streets include: Founders' Way, Pioneer Way, Oak Grove Lane, Cozine Lane, Blaine Street, Renshaw Avenue, Lever Street, Boardman Street, Everson Street, Lakamas Lane, Library Court, Ford Drive, and Keck and Wildcat Circles.
For the purpose of these regulations, the word "parked" means any vehicle which is stopped and/or waiting regardless of the period of time the vehicle is stopped or whether a driver is present, except for vehicles immobilized by traffic control officers, congestion or accident. The words "motor vehicle" or "vehicle" mean any type of motor-powered conveyance including, but not limited to, automobiles, trucks, motorcycles and motor scooters.
Driving and parking regulations for Linfield University community members (on campus):
Linfield University enforces all motor vehicle laws as defined in the Oregon Revised Statutes, as applicable to campus. Law enforcement agencies also patrol campus streets and may assess violations of Oregon law as they see fit.
Any motor vehicle driven on Linfield property shall be operated by a legally licensed and insured driver. The driver will have the license in their possession at all times when operating their vehicle.
Anyone operating a motor vehicle on campus shall observe speed limits, barricades, stop signs and all other parking and traffic regulations and shall drive in a safe and prudent manner. Parking must be in marked parking spaces.
Drivers will comply with all lawful directions given by Linfield Public Safety and/or law enforcement.
The speed limit on all campus streets is 15 MPH, unless otherwise posted.
Parking in FIRE LANES is prohibited. Citation is $100.
Parking in DISABLED space without a valid state-issued disabled permit is prohibited for any length of time. Be aware that parking in a striped disabled loading zone adjacent to disabled parking space counts as a disabled parking violation. Citation is $100. Law enforcement can also issue citations for disabled parking violations and that citation is a lot more than a campus citation.
Vehicles parked or standing for any length of time in areas marked by red curbs, fire lanes, loading zones, crosswalks, landscaped areas, sidewalks, areas needed for truck access to trash dumpsters or areas marked by "No Parking" signs are considered illegally parked.
Linfield community members may not park in visitor parking areas at any time.
No overnight parking areas are strictly enforced between the hours of 2 a.m. - 5 a.m.
Responsibility for locating a legal parking space rests with the operator of the motor vehicle.
Review a full description of Linfield parking regulations.
If you have questions or concerns about any of these regulations, please contact the Linfield Public Safety Director Dennis Marks at dmarks@linfield.edu