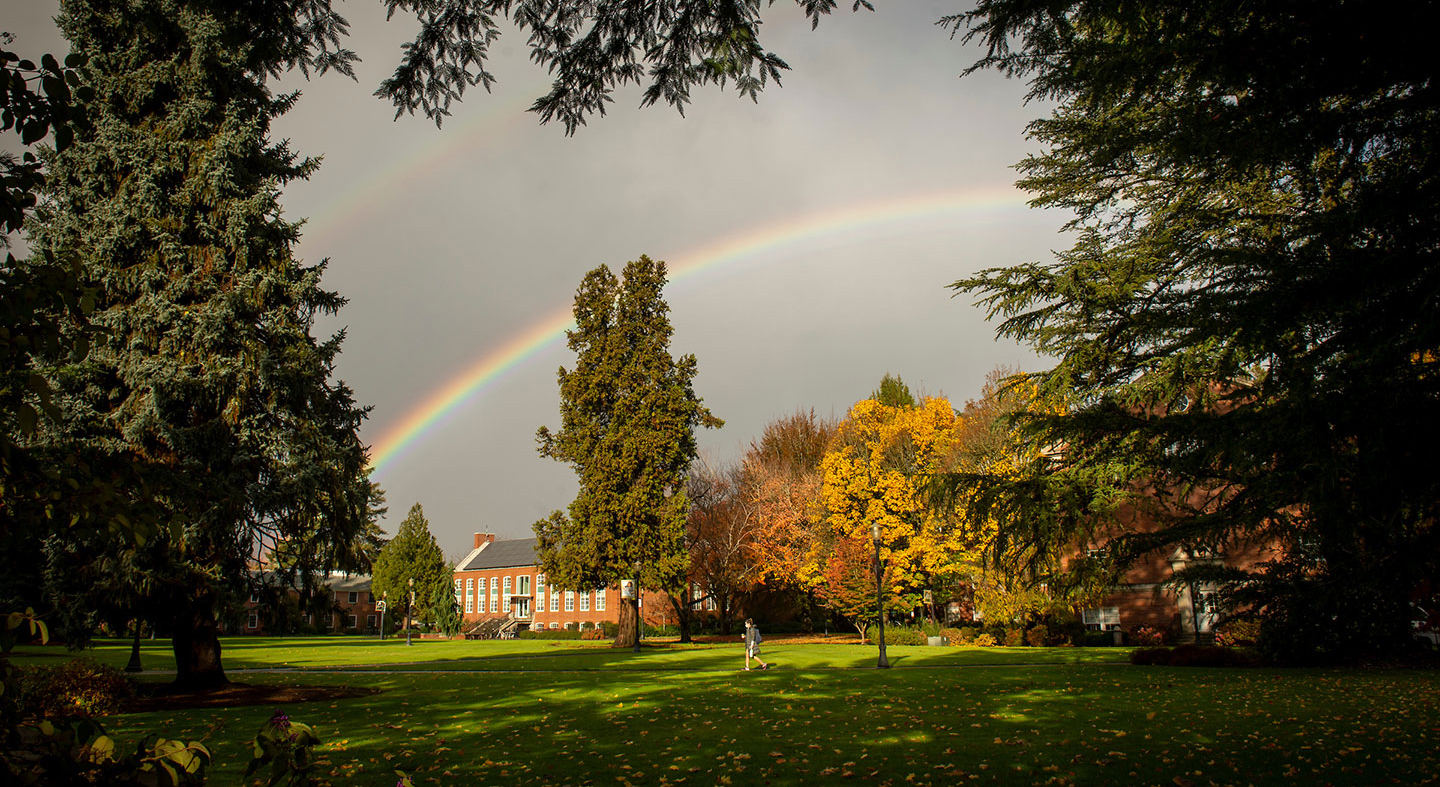 Studying English at Linfield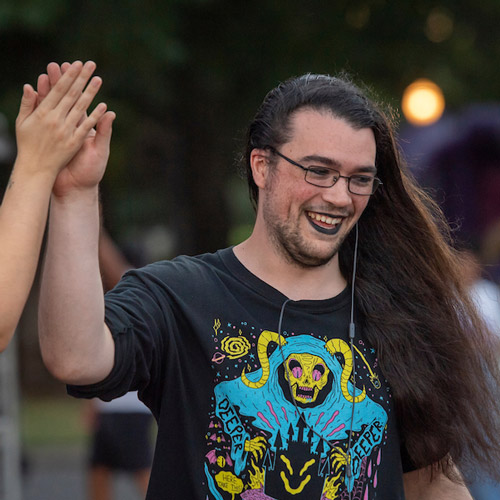 English is the backbone for your liberal arts education.
For more than 100 years, Linfield's Department of English has introduced literature and creative writing to the next generation of published authors, teachers and professionals. Whether you're majoring or minoring in literature or creative writing or meeting Linfield's core curriculum requirements, you will spend time studying with us. And we couldn't be more thrilled to have you.
Opening your eyes and your mind to literature.
Are you interested in novels, nonfiction, short stories, poetry or playwriting? Whatever the style, prepare for the wildly intelligent and incredibly lively English faculty to take you on a literary journey through the ages. Study and develop your reading, writing, research and speaking skills with opportunities inside and outside of the classroom, such as:
Writing articles side-by-side with published professors
Traveling with your peers to Portland for a series of theatre performances
Taking trips to libraries in the state to examine 700-year-old books
Discovering the literary biology of Mexico's Sea of Cortez
Creative writing is for everyone.
The English department is particularly passionate about our hands-on and experiential learning opportunities. We will highly encourage you to take part in our Literature and Creative Writing Conference! This showcase of student work happens two times a year, one day each semester, and is 100% student-organized. From lining up guest speakers – including poet Matthew Minicucci and scholar/artist David Li – to organizing student presentations, the effort and the reward is yours.
Our Camas Publication is certainly one to brag about as well. Through this massive project, you will see your hard work from the whole academic year culminate into a beautifully created journal of art and literature.
Anyone and everyone in the Linfield community is welcome to participate. It is a fantastic opportunity to explore how the studies of English benefit you, no matter your career path.
Contact us
For more information about studying in the Department of English at Linfield, please feel free to contact our department chair. We look forward to connecting with you!
Joe Wilkins
Department Chair, Professor and Director of Creative Writing
900 SE Baker St, TJ Day Hall, Unit A554, McMinnville, OR 97128
503-883-2696
jwilkins@linfield.edu