Hands-on learning from day one.
Chemistry is the study of matter and its interactions; its development provides one of the most exciting chapters in the history of the human intellect. An inherent beauty exists in the theoretical structure of chemistry, but the opportunities for application of the principles of chemistry are limitless.
Majoring or minoring in chemistry enables you to connect the physical understanding of the world around you to structure and function of living organisms.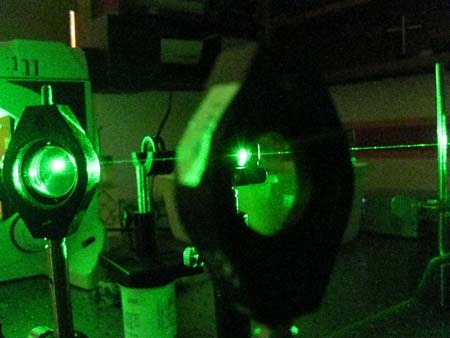 Our ACS accreditation opens doors.
As an American Chemical Society (ACS) accredited department, you participate in a rigorous foundational curriculum and well as interesting and exciting electives related to topics like food and the environment.
All chemistry foundation courses are associated with a laboratory component so you can connect conceptual concepts to "hands-on" learning early on
Class sizes are small, even at the introductory level, with lectures, not more than 40 students and laboratory sections not more than 16 students
Chemistry faculty at Linfield are known for building lifelong relationships with students
In addition to the chemistry major and minor, the department provides significant coursework and research opportunities in the interdisciplinary biochemistry and molecular biology major.