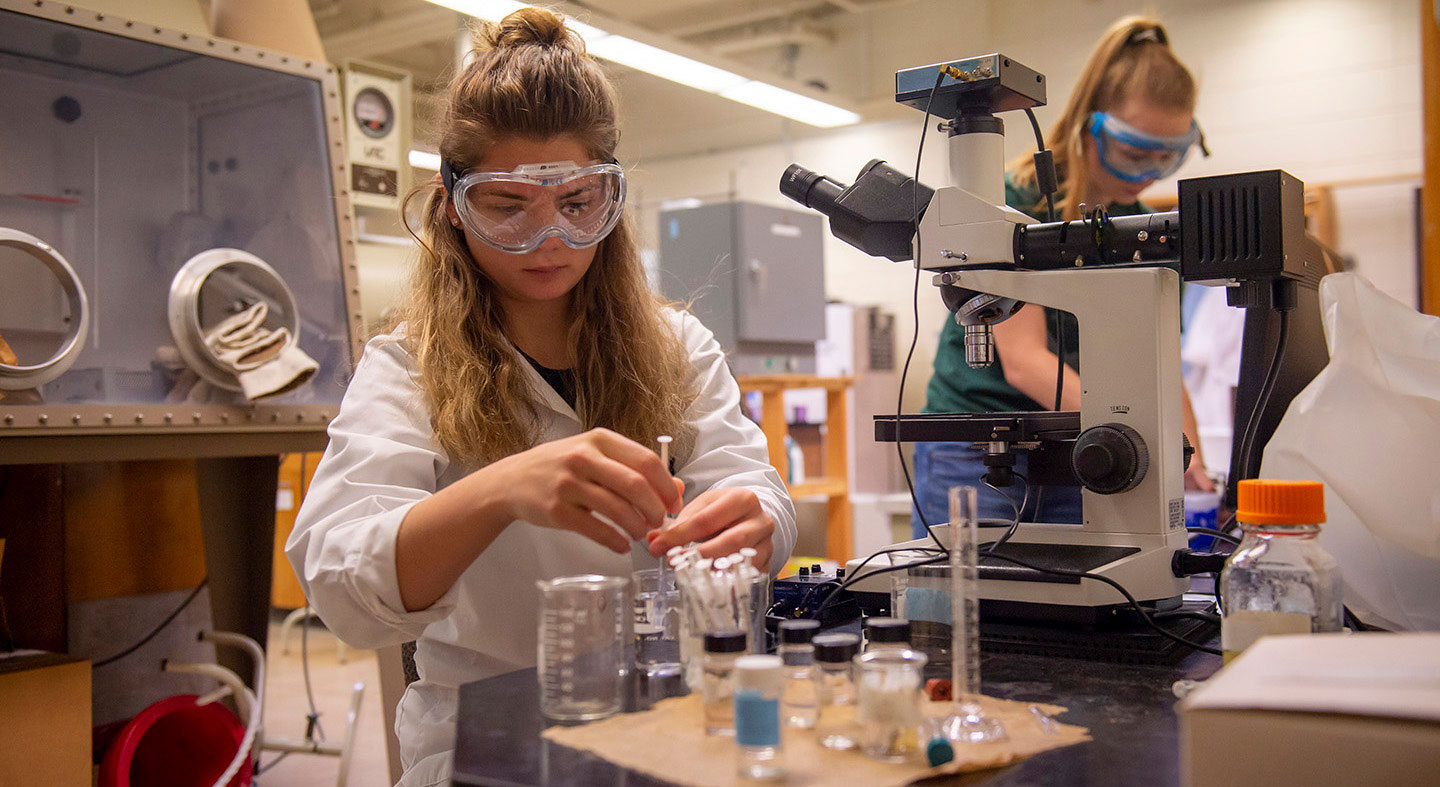 Meet our Chemistry Faculty and Staff
Meet our Chemistry Faculty
The chemistry department consists of five full-time faculty members and one full-time staff member. The mission of the chemistry department is to help interested students learn chemistry. In pursuit of our mission, we offer students a sequence of courses, seminars, discussions, research and other study opportunities designed to help them learn chemistry and attain their goals.
For our students, we intend to:
generate and sustain their interest in natural philosophy
expose them to the beauty of theoretical chemistry
provide appropriate learning experiences for those whose goals include employment as chemists or graduate study in chemistry
provide assistance to those who need to acquire basic chemical knowledge in pursuit of goals in other disciplines
About 100 students (chemistry, biology, physics and general science majors) enter the general chemistry sequence each year. About six to eight chemistry majors graduate each spring. Each year, undergraduate science majors collaborate with faculty on a wide range of individual research projects.


Chemistry staff
Veronica Siller - Organic Chemistry Laboratory Coordinator
B.S. (magna cum laude), Linfield College, 2010
Ms. Siller is the laboratory coordinator for the organic chemistry program. She serves as principal lab instructor and supervises the student teaching assistants and student tutors for organic chemistry.
Emeritus Faculty
James J. Diamond - Professor Emeritus
B.S., St. Joseph's University (PA), 1972; Ph.D., Stanford University, 1978.
Courses taught: chemistry in the atmosphere, seminar, general chemistry, physical chemistry, research methods, research, and writing in chemistry.
Dr. Diamond's interests include physical chemistry, nonlinear dynamics in chemistry, and spectroscopy. His research interests include molecular modeling, ab initio calculations of electronic structure problems, and fundamental aspects of quantum mechanics.
Robert G. Wolcott - Professor Emeritus
B.A., University of California, Riverside 1966; Ph.D., California Institute of Technology, 1972.