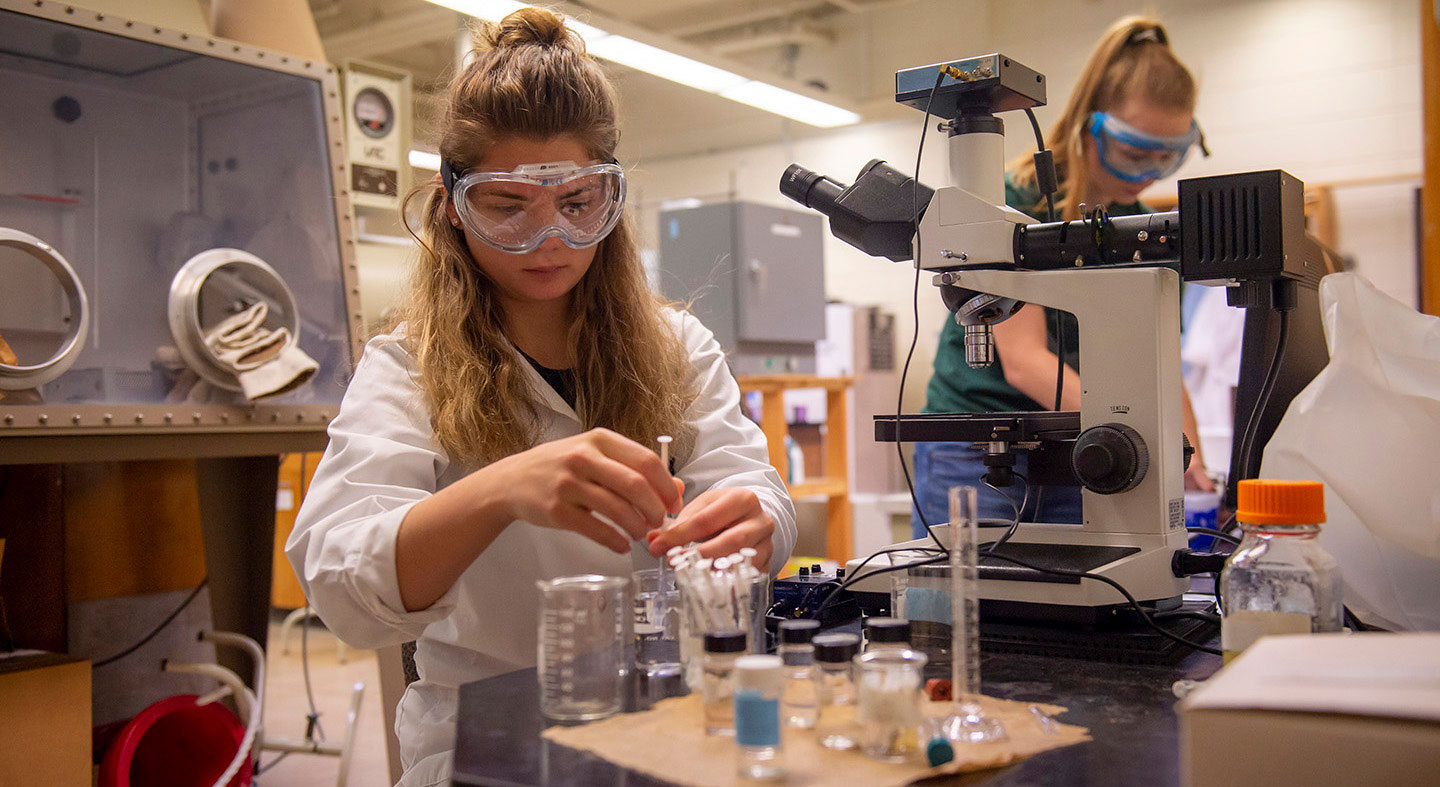 Welcome to a collaborative scientific community.
Collaborative research between undergraduates and faculty is strongly supported in the chemistry department. You are encouraged to become involved in research with many beginning research projects as early as your first year!
Research opportunities are available during the summer months as well as during the academic year
You may be asked to present your work at the national meeting of the American Chemical Society (ACS), as well as other local and regional scientific conferences
Great experience for student's post-graduate plans including industry, graduate schools, and other professional schools like medical, dental, and veterinary
Faculty and student presentations
Brenna Gomez (Chemistry, Class of 2016) was interviewed about her beer research at the 2016 National Meeting of the American Chemical Society!
Faculty research interests