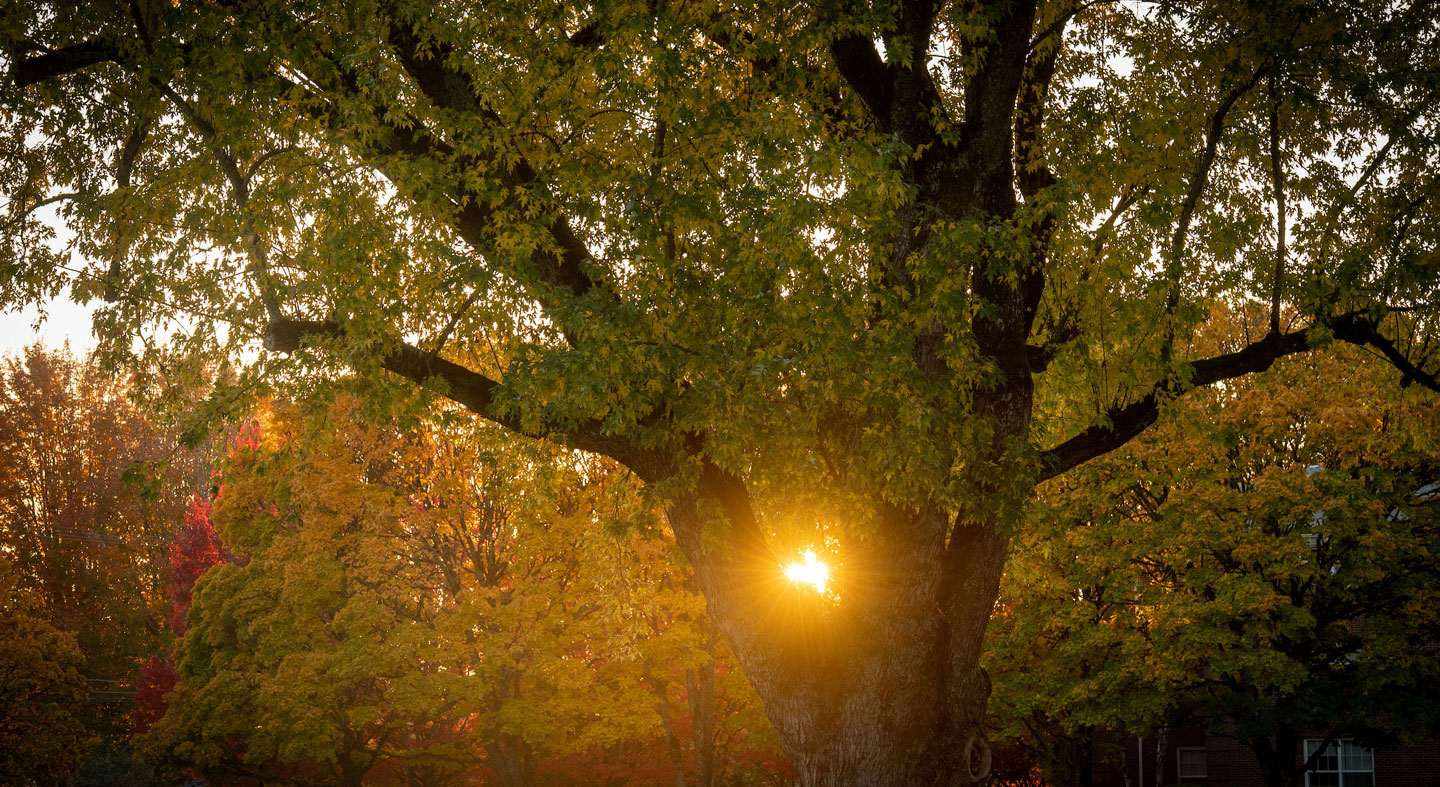 As a student at Linfield, you are a vital part of faculty research.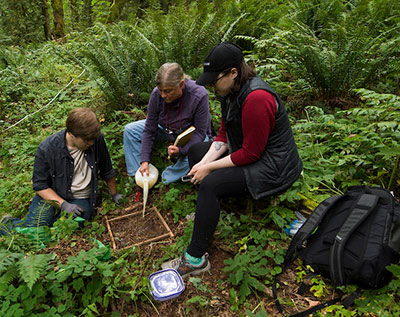 Our Department of Environmental Studies will encourage you to pursue research in collaboration with our faculty. Funding is available for these projects from internal grants awarded yearly, departmental funds, and external sources.
The opportunity to present your work at professional society meetings and published in Quercus, the Linfield University Research Journal, is also an incredible experience!
Recent research presentations have included:
Urban Ecology and Conservation Symposium, February 2018
Poster: Worms in Urban Pacific NW Forests - A Preliminary Study. William McCuen, Delaney Riggins, Samantha Moellmer, and Nancy Broshot.
Urban Ecology and Conservation Symposium, February 2017 
Poster: A Comparison of Urban Soil to Rural Soil. Nancy Broshot, Hayden Cooksy, Tatiana Taylor, and Wes Hanson.
Urban Ecology and Conservation Symposium, February 2016
Poster: Growth and Survival of western red cedar seedlings in Forest Park. Nancy Broshot, Wes Hanson, Carli McCormick, and Terran Sobel-Smith
Urban Ecology and Conservation Symposium, February 2015
Poster: Tree Composition and Seedling Recruitment in Urban and Rural Forests. Robin Fahy, Wes Hanson, and Nancy Broshot
Urban Ecology and Conservation Symposium, February 2015
Poster: The Effect of Urbanization on the Carbon and Nitrogen Content in the Soil of a Pacific Northwest Forest Park. Wes Hanson, Robin Fahy, and Nancy Broshot
Ecological Society of America, August 2014
Poster: Twenty Years of Change in the Tree Community in Forest Park. Nancy Broshot, Meghan Lockwood, Wes Hanson, and Morgan Yarber
Urban Ecology and Conservation Symposium, February 2014 
Poster: Lichens in Forest Park and Nitrogenous Air Pollution. Wes Hanson, Meghan Lockwood, Morgan Yarber, and Nancy Broshot