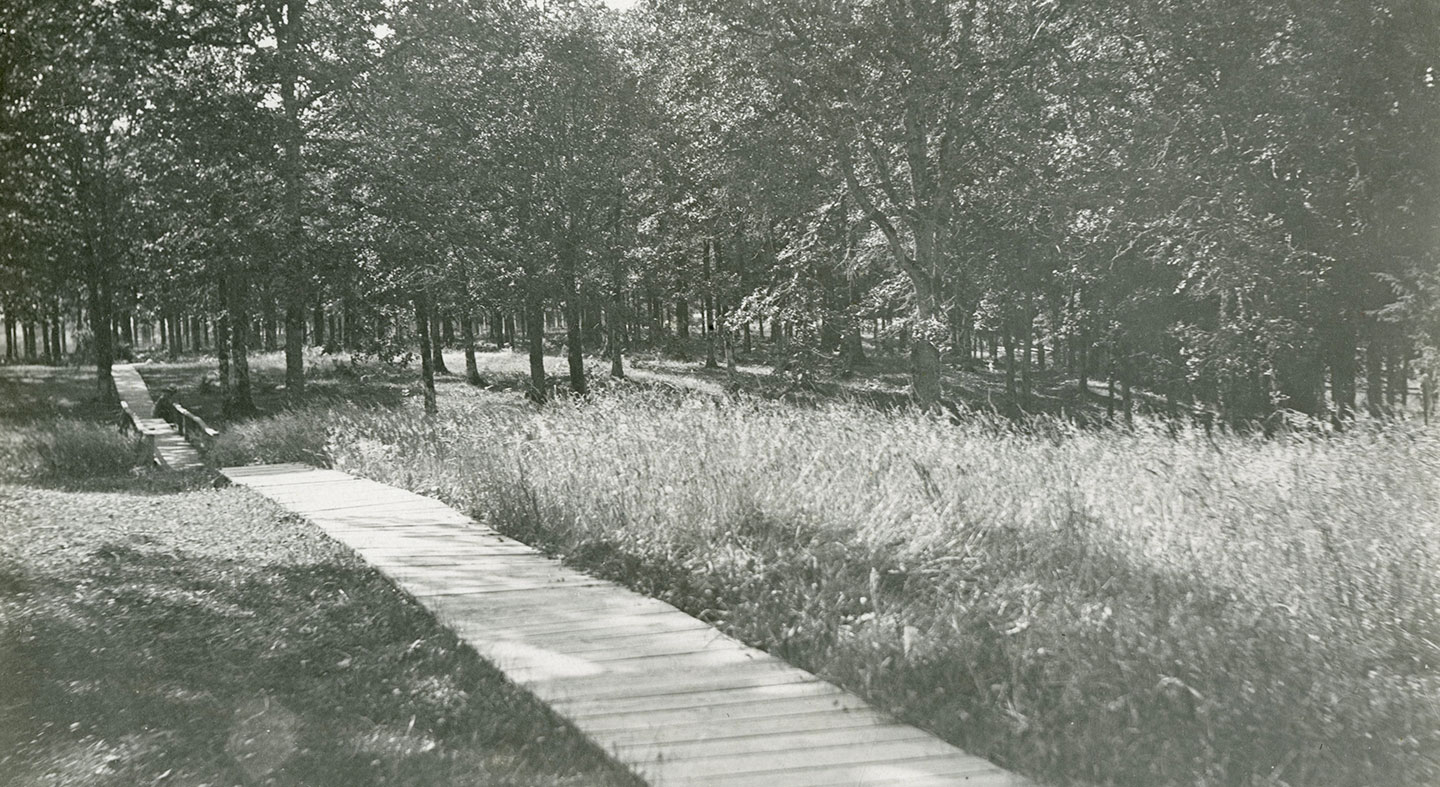 The History of Cozine Creek
Before today, the Cozine was used for more than just a shortcut to nearby shops and businesses.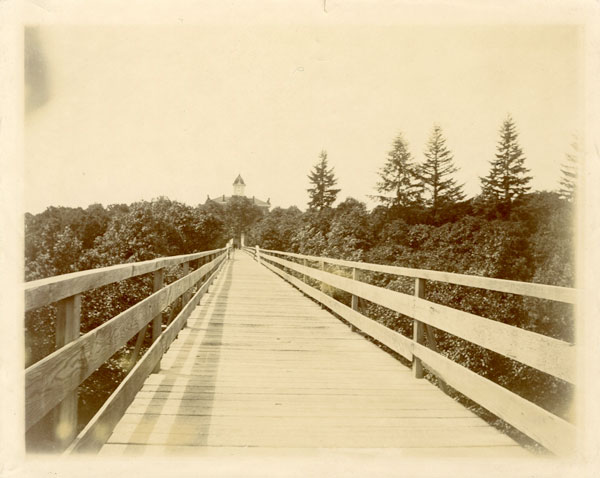 It was the primary access point for students attending Linfield.
In 1858 when Linfield was first established as a college, the bridge stretched from the main entrance near Highway 99 all the way to where Newby Hall now stands. This bridge allowed access for students while also giving the Cozine below the ability to thrive.
The creek was also utilized by students during weekends – and was even the area responsible for the freshman and sophomore tug-of-war tradition that would take place.
Timeline of restoration efforts
The Department of Environmental Studies began conducting water quality studies in Cozine Creek beginning in 2011.
In 2016, the students in the capstone course completed an inventory and assessment of the area.
In 2017, the students wrote a management plan.
And in 2018, the students wrote and received a $15,000 Oregon Watershed Enhancement Board (OWEB) grant to fund restoration work (control of invasive species and subsequent planting of native species) in the area.
Entrance to the creek that still stands today.

expand for image context information

Annual tug of war between classes.

expand for image context information

Linfield couple walking across the old bridge, known as "lover's lane," that stands above Cozine Creek.

expand for image context information
Linfield students swimming in the creek.

expand for image context information