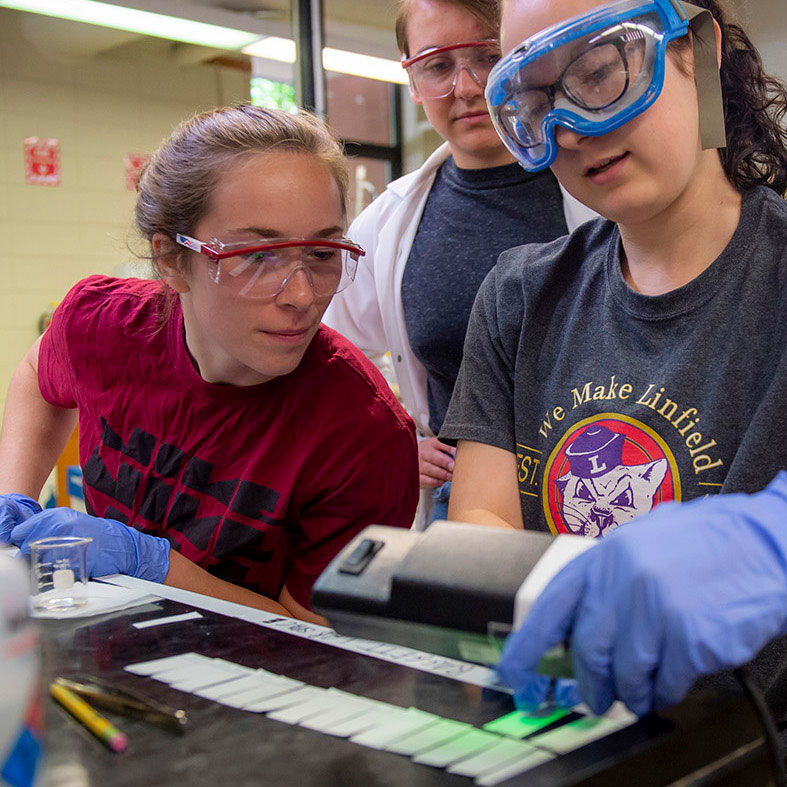 What will you discover?
Whether you're interested in conducting forensic research or your own musical composition, you can make your mark at Linfield by turning untraditional ideas into unique insights that will impact our world. Collaborative research projects pair you with a faculty mentor to work on an original intellectual or creative work. Present your results to the Linfield community or at regional and national conferences. We'll even help you pay for it.
Supporting collaborative research at Linfield
Thanks to a generous donation from Ronni Lacroute Linfield is able to support the Lacroute Initiative for Advancing the Liberal Arts at Linfield University.
The initiative fosters innovation and exploration of creative and collaborative partnerships across multiple areas of study. Funds help support research opportunities presented by Linfield faculty, students and staff.
Summer 2022
Collaborative Research projects