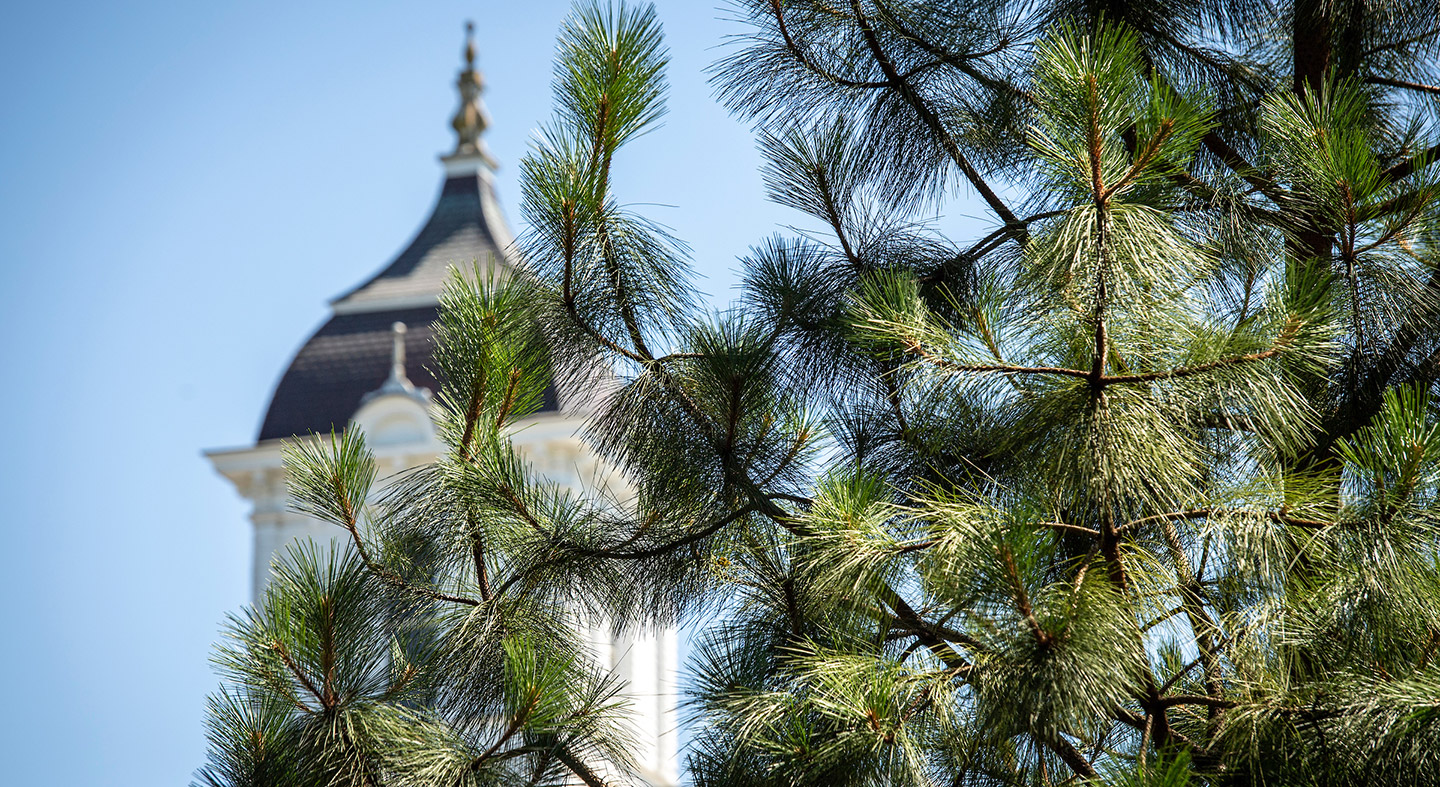 Campus Support at Linfield
Ensuring a supportive community
Linfield is working to create a community that not only values and celebrates our increasing diversity – whether racial, socio-economic, religious or thought – but one where we each feel confident to express our views and to be challenged in a thoughtful and mutually respectful way.
How we are cultivating respect, civility and empathy
Exposing our community to different backgrounds, experiences, values, thoughts and beliefs.
Providing opportunities to explore new ideas, broaden horizons, overcome discomfort and negotiate shifting and complex social landscapes.
Encouraging students to discover who they are meant to be as they chart a journey of intellectual self-discovery free from socio-economic background, experiences or even their own self-doubts.
Campus Support Resources
The Office of Student Care and Support
The student care and support team supports students through challenges in their Linfield career by problem-solving, connecting to on- and off-campus resources, and fostering self-advocacy and resilience to overcome future barriers. The student care and support team supports students with mental health concerns, academic challenges, social or interpersonal conflict, balancing life commitments and other student concerns.
Submit a care referral, schedule an appointment or contact the team for more information.
The Office of Diversity, Equity and Inclusion (DEI)
Linfield University has a rich, ethnically diverse community. In fact, the 2020-21 first-year class is composed of 37% U.S. students of color. Visit the Office of Diversity, Equity and Inclusion to access information about clubs, academic and non-academic support services and resources for underrepresented and students.
Linfield-First Program
Linfield First is a new program that deepens the ties between first-generation students and the Linfield community. Our team of current students, faculty, staff and alumni support you through a mentoring program, networking luncheons, pre-orientation programming and scholarship opportunities. Together, we'll explore needs, strengths and community resources that will empower you in your college career.
Peer Resource Network (PRN)
PRN is a mentoring program for our nursing students. We connect the community of past, present and future nursing students to create a network of support, guidance, encouragement and inspiration.
Student Health, Wellness and Counseling Center*
The Student Health, Wellness, and Counseling Center (SHWCC) at Linfield provides integrative care and support that fosters student growth and development at physical, psychological, intellectual, emotional and spiritual levels. The SHWCC offers medical, behavioral and counseling services in a respectful and non-judgmental environment that embraces the diverse cultures, ethnicities, beliefs and backgrounds of Linfield's community.
Find additional information about the SHWCC's mission and philosophy statements as well as contact information, instructions for getting care after-hours and off-campus mental health resources.
Portland Counseling Services and Wellness*
The PDX Counseling Services and Wellness provides information about mandatory health insurance coverage for all students attending Linfield University School of Nursing. Details about the PacificSource insurance plan offered by the university are linked on the page.
Additional support resources, office hours, team member bios and contact information to schedule an on-campus counseling appointment at the School of Nursing are also located on the page.
Chaplaincy*
Linfield's chaplaincy is dedicated to spiritually nurturing and ethically stimulating Linfield's community. The chaplaincy encourages faith development through worship services, fellowship groups, community service, lectures, retreats, individual conversations and a campus resource and meeting center, the Emmaus House. The chaplain's office supports a part-time rabbi, who is available for students, staff and faculty, and a Catholic lay youth advisor.
Residence Life: Guide to Living
The Office of Residence Life's Guide to Living is designed to promote discussion and understanding among Linfield students as well as give specific information about life on the McMinnville campus. The handbook outlines various policies and procedures as well as leadership opportunities in residence life.
*Confidential resources
Contact the Office of Student Affairs
The Office of Student Affairs is the division that houses these safety and support resources at Linfield. We are here for you – if you can't find the right support or are unsure where to start, don't hesitate to reach out.
Susan Hopp
Vice President of Student Affairs and Admission
Melrose Hall 108
503-883-2278
shopp@linfield.edu