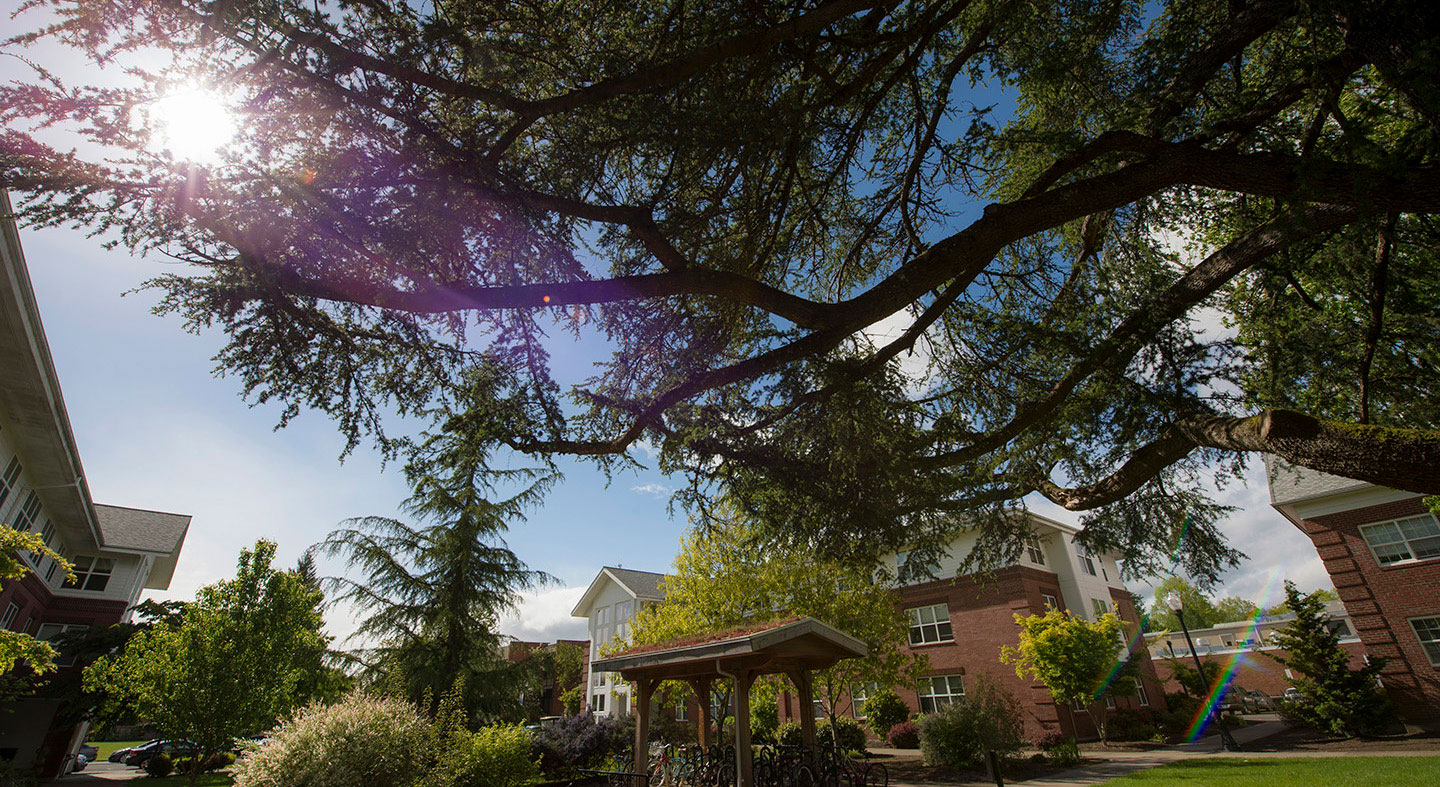 "Making the decision to have a child is momentous. It is to decide forever to have your heart go walking around outside your body."
—Elizabeth Stone
How can I best support my college student?
Linfield University invests much time and energy in helping your student make the complicated transition to college life and beyond. We also understand that you, as a parent, are making an important transition as well. A number of departments on campus, including residence life, the student affairs division (residence life, activities, chaplain, learning support, Office of Inclusion, Access and Diversity, career development), and the Student Health, Wellness and Counseling Center can answer many of your questions. Please see our parents' frequently asked questions for more information.
Here, we'd like to offer some perspective on a very broad question: "How can I best support my college student?"
You may notice that your student has become more independent over the last few years. Most students continue to change while at Linfield, through interactions with new people and the new tasks and challenges they face. The literature on human development suggests that college is a time when young adults separate from their families, form a sense of self-identity, clarify their moral and ethical beliefs, establish intimate relationships, and choose a career goal.
While these achievements are positive, the authors of Letting Go: A Parent's Guide to Today's College Experience suggest that these changes may generate feelings of dislocation and loss for both parents and students.
"I have found that the best way to give advice to your children is to find out what they want and then advise them to do it."
—Harry Truman
So, how can you as a parent help your student through this stage of development?
While your student is facing homesickness and residence hall living, you are managing the challenges of long-distance parenting. Seasoned college parents suggest some of the following strategies:
Plan together. Your student will need help in understanding how to budget, the ins and outs of health and auto insurance, campus technology and communication options, and what to pack. This is a good opportunity to share expectations for the coming year, and to avoid miscommunications about finances and other important choices.
Trust your student. Each student will face problems and make mistakes, but will need your assurance to be the capable, confident person you raised.
Be a good listener. Your student will want to test new ideas and new identities with you. While you may not always agree, it is important that you listen and support your student's growth.
Stay in contact but not constant contact. Your student will need reassurance of your love and interest, but may not need it every day. Make a few emails or phone calls a month count.
Maintain serenity. Occasionally, college students have difficulty putting problems into perspective. When students calls home to say, "I don't have any friends" or "I don't belong here," parents have an opportunity to help their students develop problem-solving skills, critical to healthy development. Work to identify specific issues and potential solutions, and encourage a search for resources on campus.
Participate as a college parent. Get involved with Linfield through the

 

Parents Council. You'll have an opportunity to attend

 

events, act as a career mentor, support your student's activities, and receive the Linfield e-newsletter, E-Cat, which will keep you informed. If you're a current or former Linfield parent, you're already a Parent Council member. To learn more, contact Jennifer Nice by

 

email

 

or call 503-883-5775.
"Who is mature enough for offspring before the offspring themselves arrive? The value of marriage is not that adults produce children, but that children produce adults."
—Peter Devries
Additional information
Please access our Parent FAQs page or the links at the left side of this page for more information about Linfield University. For ideas about parenting a college student in general, we recommend the following books:
Bips, Linda L., Jessica Wallitsch and Kristina Wallitsch. Parenting College Freshmen: Consulting for Adulthood. Bloomington: Authorhouse, 2003
Coburn, Karen Levine and Madge Lawrence Treeger. Letting Go: A Parent's Guide to Understanding the College Years, 4th edition. New York: HarperCollins Publishers, Inc., 2003
Savage, Marjorie. You're On Your Own (but I'm Here if You Need Me). New York: Fireside, 2003
Contact us
For more information please contact Linfield's parent engagement officer.