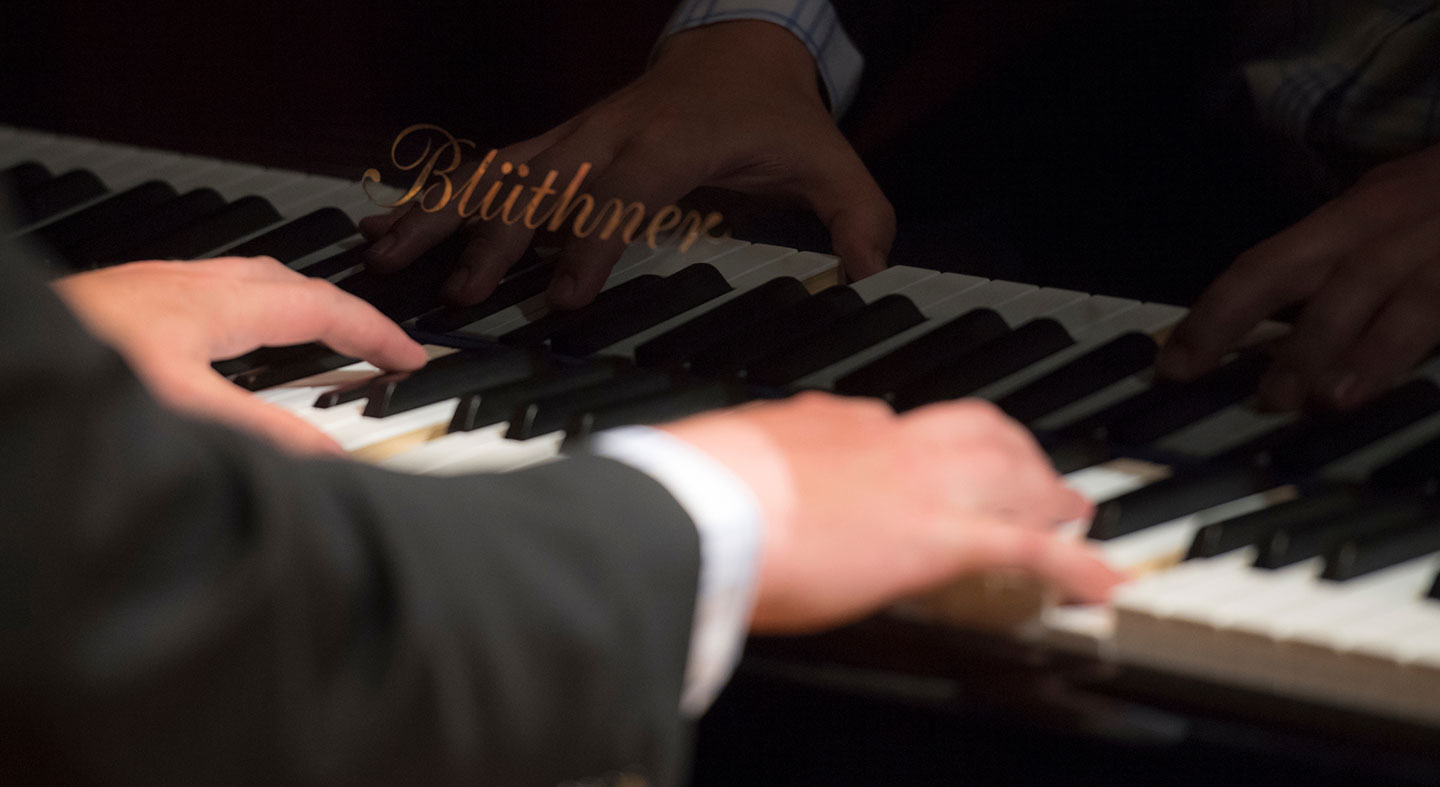 Concert Choir Audition Information
Auditions for participation in this year's Linfield Concert Choir will take place during new student orientation week. Auditions are open to any entering, transfer and current Linfield undergraduate student, regardless of major or minor.

If you are not an incoming first-year student, please email Dr. Song to confirm your audition date/time.

Students should register for Concert Choir (MUSC 117) before the audition.
Auditions for Concert Choir
Auditions are seven to ten minutes in length and are held with Dr. Anna Song, Director of Choirs, in the Vivian Bull Music Center (VBMC), Room 143.
Solo
Choose and prepare a solo, and be ready to sing it a cappella (without accompaniment). The song can be in any style, may or may not be memorized, and should be chosen to demonstrate musicality, expression, intonation, and your ability to sing with good rhythm and stay in time. Some song possibilities are: Star Spangled Banner, America the Beautiful, Amazing Grace, etc., but any song will do.
Vocalization
You will be asked to vocalize (sing patterns) up and down with the piano to explore range, intonation and tone.
Sight Reading
You will be asked to sight-read a short melody and may be asked questions about pitch names and rhythms. Here is a good video resource for reviewing basic music reading.
Pitch Memory
You will be asked to sing back a series of 3-5 pitches played on the piano (like an echo).

Audition sign-up information for the 2020-21 academic year coming soon!
Registering for Concert Choir
During new student orientation, you will have academic advising sessions. Be sure to include Concert Choir when making your course schedule and when you submit the list of classes to your advisor.

While course registration does not guarantee placement in Concert Choir, it ensures that your class schedule will accommodate participation. Early registration also helps to facilitate important announcements to potential members and gives the director important information necessary for preparing course materials and repertoire.

In most cases, you will be notified of the audition results at the conclusion of your audition, or through e-mail by the first day of classes.