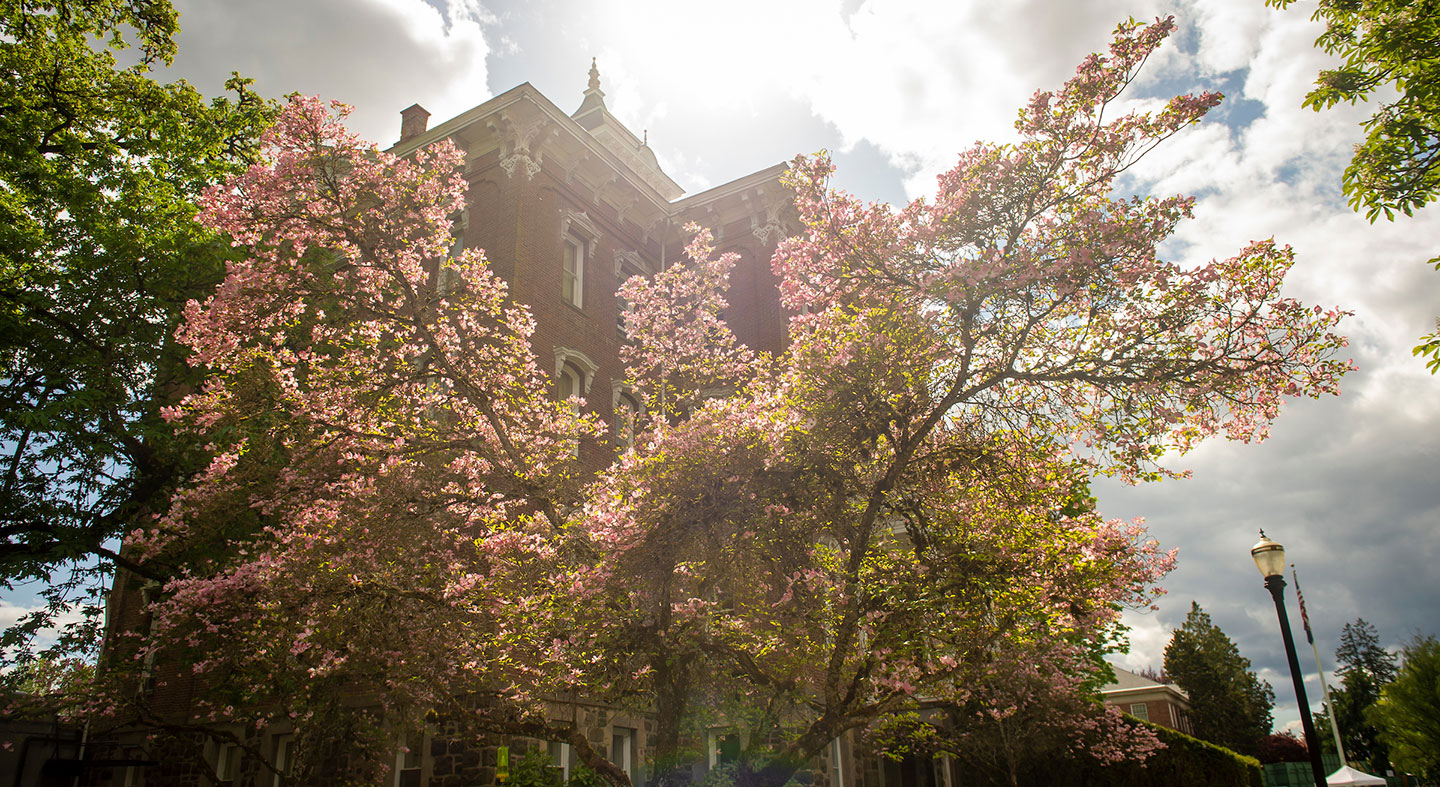 We encourage you to find a local worshipping community of faith. It provides a diversity of experience, time away from campus and often a feeling of a second family.
McMinnville area churches
Portland area resources
Buddhist
Earth-based
Portland Gathering
Portland Public Library
503-244-8128
Olive Farm
5120 SE Milwaukie Avenue
Portland, OR 97202
503-231-8651
Greek Orthodox
Holy Trinity Greek Orthodox Church
3131 NE Glisan St
Portland, OR 97232
503-234-0468
Jewish
Beth Israel (Reform)
1972 NW Flanders Street
Portland, Oregon 97209
503-222-1069
Congregation Neveh Shalom (Conservative)
2900 SW Peaceful Ln
Portland, OR 97239
503-246-8831
Congregation Shaarie Torah (Traditional)
920 NW 25th Avenue
Portland, Oregon 97210
503-226-6131
Temple Beth Sholom (Reconstructionist)
1795 Broadway NE
Salem, Oregon
rabbi@tbsholom.org 
Muslim mosques
Halal markets
Halal Meats & Mediterranean Foods
11705 SW Pacific Hwy
Portland, OR 97223
503-620-9872
Organizations
Additional resources
The purpose of the Baptist Peace Fellowship of North America is to unite and enable Christians to make peace with justice in a warring world.
An independent, non-affiliated, multi-faith e-community that strives to provide information, inspiration and interaction between belief groups.
A philosophy, a movement and an organization. Chabad-Lubavitch offers an array of programs, services and institutions to serve the Jewish community.
Just what the title implies, a calendar that notes holy days for most of the major religious traditions. It also provides a dictionary of terms and an explanation of some holy days and their origin.
A peace fellowship that the Jewish tradition is a continual calling toward peace, justice and compassion, a tradition whose goal is to bring all people to the consciousness that peace and not war is where we should direct our vision, energy and lives.
MethodX (the way of Christ)
An online Christian community where young adults (college to 30s) can identify and explore their relationships with God and with others.
"To work against injustice and for peace in ourselves, our families, our communities and our world. To encourage a greater commitment to peace on behalf of all Muslims. To explore and deepen our understanding of Islamic teachings about peace and nonviolence. To expose the falsehood of the popular stereotype that Islam is a religion that teaches terrorism and violence. To reach out to people of other religious traditions in an effort to create mutual understanding, tolerance, and respect..."
A Christian ministry whose mission is to proclaim and practice the biblical call to integrate spiritual renewal and social justice.