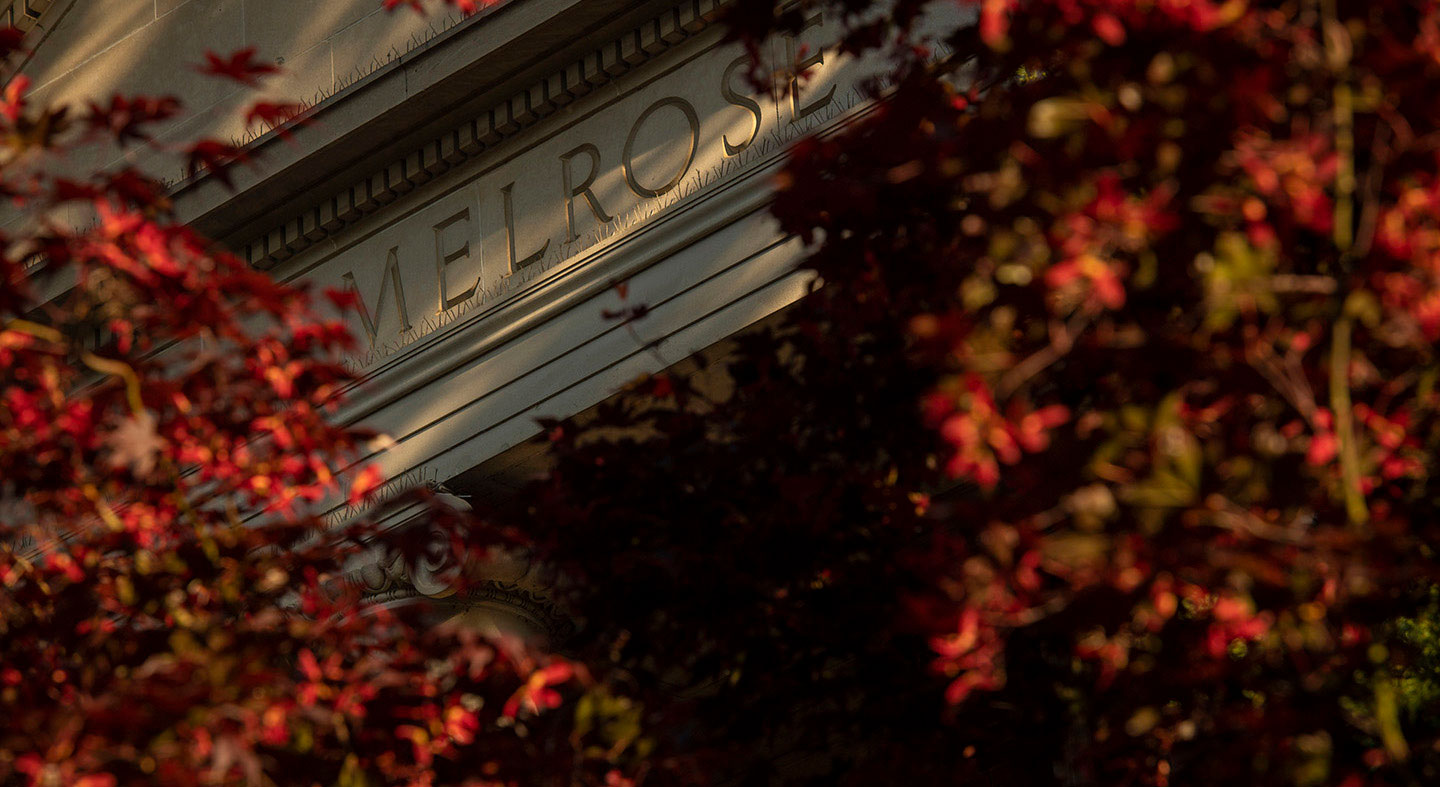 Academic Scholarships for First-Year Students
Linfield offers a number of academic scholarships to entering first-year students attending full time.
The scholarships are:
For undergraduate study only
Awarded on a semester-by-semester basis for the first eight semesters of a qualified student's full-time attendance (at least 12 credit hours per semester)
Awarded regardless of financial need
Eligibility begins at a 3.20 high school weighted GPA and is determined at the time of admission. To receive priority consideration for all merit scholarships, your application for admission must be complete by the priority deadline. Students must meet Satisfactory Academic Progress (SAP) for renewal of awards.
Linfield's academic scholarship opportunities
Educator Recognition Award 

Linfield values the dedication, hard work and invisible labor that educators, many of which are Linfield alumni, invest in student development. Beginning fall 2023, the Educator Recognition Award is granted to first-year and transfer students starting their Linfield studies on the McMinnville Campus whose parent or spouse are current K-12 educators. We believe educators in all K-12 roles make impactful contributions in the lives of students and are uniquely positioned to help future Wildcats thrive at Linfield.

In appreciation of the educator commitment to students, Linfield will award an additional $1,000 scholarship renewable for four years while students meet satisfactory academic progress toward graduation.

Linfield Academic Competitive Scholarships

Department-sponsored competitions for prospective first-year students are held on the McMinnville campus. Participation is by invitation only. For students applying fall 2023, the completed application for admission and must be submitted by December 1, 2022.

Invited students can compete with the opportunity to win a scholarship, ranging from $12,000 - $20,000.
Each award is distributed equally over eight semesters of full-time attendance. For example, for a $20,000 award, a student will receive $5,000 for the first year and each of the following three years.
A scholarship earned through Linfield Scholarship and Visit Weekend may be received in combination with one of the other academic scholarships.
Students who participate in the Linfield Scholarship and Visit Weekend and enroll at Linfield will receive a $1,000 Visit Weekend Participation Award. 

The Linfield First Scholarship

The Linfield First Scholarship is designed to address challenges faced by first-generation college students and build upon the skills and experience they bring to campus. Linfield defines "first-generation" as a student whose parents did not complete a bachelor's degree OR a student from a single-parent home whose parent did not complete a bachelor's degree.

Linfield Legacy Award

Linfield Legacy $1,000 Awards: awarded to new first-year or transfer students who list family members who attended Linfield on their application for admission.

Linfield Legacy $2,000 Awards: awarded to new first-year or transfer students who currently have a sibling enrolled at Linfield. For the remainder of the sibling's enrollment, they will also receive the Linfield Legacy Award of $2,000.

Linfield Merit Award

Students who are finalists in the National Merit Scholarship Corporation Program, and who list Linfield as their first-choice college, and are eligible for a college sponsorship through National Merit, will be awarded a Linfield Merit Award.

The amounts range from half-tuition on a no-need basis, to full tuition with sufficient financial need.
The award is guaranteed through the sophomore year and renewed for the junior and senior years if the student maintains a 3.35 Linfield cumulative GPA, is a full-time student and applies for renewal of financial aid in a timely manner.

Linfield Scholarships

Linfield Scholarships are available for a selected number of outstanding incoming first-year students attending full time, at least 12 credits per semester.

Scholarship decisions are based on the student's academic record including grades and strength of schedule.
Information submitted on the application for admission to Linfield is used to determine scholarship eligibility. A separate application is not required.
At its discretion, the university may change this award to a Linfield Endowed Scholarship for the same award amount and with similar renewal criteria. A portion of Linfield's institutional dollars are funded by more than 200 endowed scholarships.

Music Scholarships

The Department of Music offers two types of scholarships by audition for full-time students:

Music Achievement Awards for music majors and minors
Music Participation Awards for majors, minors and non-majors

Auditions enable the Music Department to recognize and provide scholarship assistance to students who have had successful participation in music. Eligible applicants must have applied for admission.

Music Achievement Awards:

Range from $5,000-$6,000 annually and are renewable based on continued participation in music performance and a recommendation from the Department of Music.
Interested students will be required to audition either in person or by CD/DVD by February 15, of each year.
The Music Achievement Awards are distinct and separate from the Linfield Competitive Scholarships offered by the Department of Music, and students are encouraged to apply for both.
Students intending to major or minor in music will be considered for both Music Achievement and Participation Awards.

Music Participation Awards:

Music Participation Awards are $2,000 per year for students with special talent in music upon the recommendation of the Music Department.
Students not intending to major or minor in music will be considered for Music Participation Awards only.

For more information, please contact Linfield's Department of Music. Please note that the Music Achievement Awards are only available to students attending the McMinnville campus and will not be replaced if a student moves to the Portland campus.