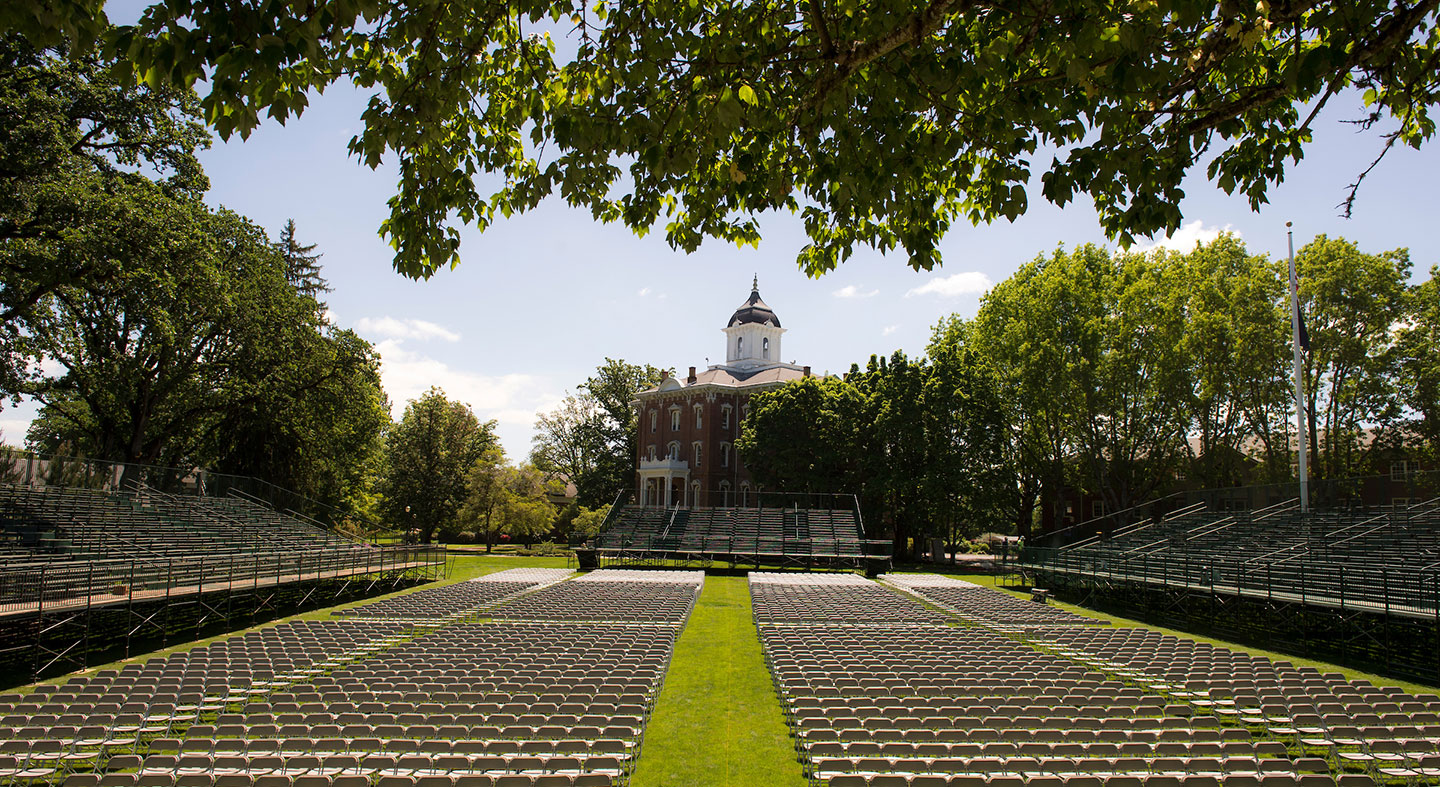 Practical learning beyond the classroom
Many opportunities will arise across campus for you to put your journalism, media-production and strategic-communication studies into practice. You can get hands-on experience in these campus organizations:
The Linfield Review, our digital student newspaper
Linfield Pawdcast Network, our student podcasting and streaming audio team
Wildcat Productions, our student video production team
The Linfield sports information office, which covers all of our athletic teams
And a variety of departments and student organizations, where you may create content or manage social media channels
The opportunities extend beyond campus, as well, through internships with news organizations, entertainment companies, public relations firms and advertising agencies, some of them located right in McMinnville.
You can also earn course credit toward the JAMS major for internships in professional media organizations.