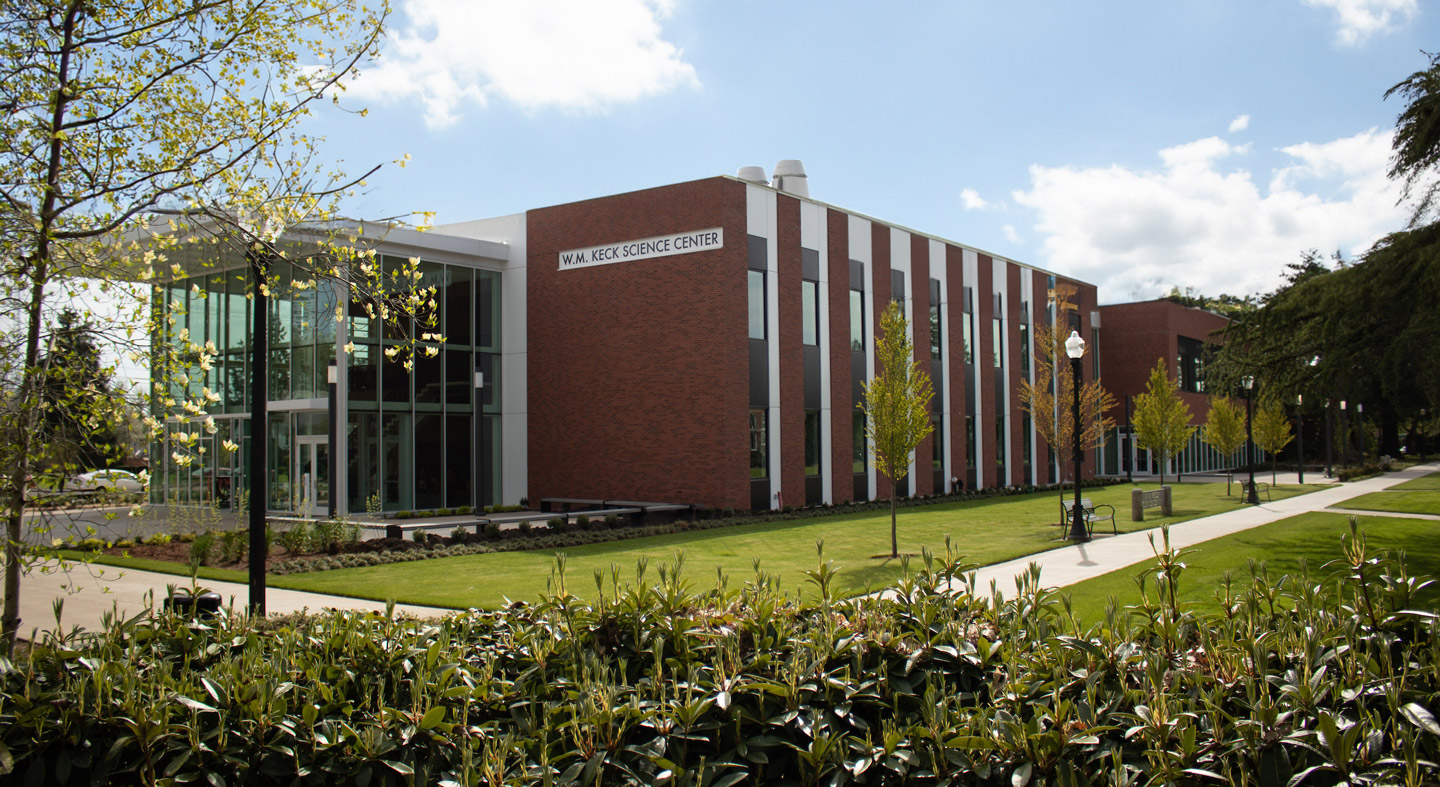 Studying biology at Linfield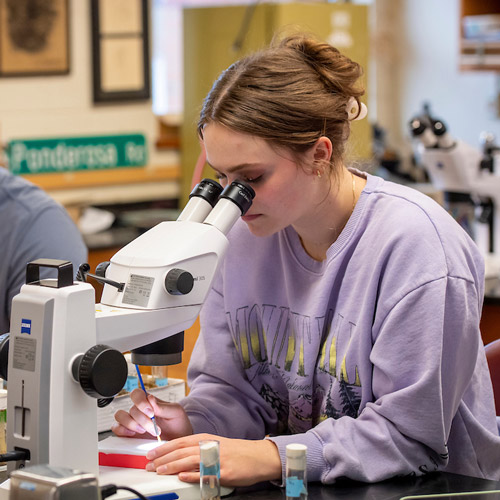 Study life on the cutting edge of teaching and research
And learn along the way that every step you take is an outcome of the step before. Studying biology at Linfield stretches beyond simply memorizing – fascinating storytelling intertwines core concepts and new discoveries in biology.
The Department of Biology focuses on learning through participation in the practice of science. Whether you're here to major, minor or meet Linfield's core curriculum requirements, you will learn how to apply critical, creative and analytical thinking to projects that develop skills needed far beyond your college years.
Beyond the classroom
Inside our laboratories, you'll have access to the latest generation of equipment. Gain hands-on experience with:
High-tech imaging
Cell culture
Quantitative and qualitative analysis of DNA, RNA and proteins
Bioinformatics tools
Model organisms
An herbarium with thousands of specimens.
Two dedicated lab coordinators and multiple work-study students help to keep everything running smoothly.
Participate in really cool research – here and there
Linfield's biology faculty are committed to excellence in teaching and research with an emphasis on making your exploration of biology fun. Go beyond the classroom with active hands-on learning experiences in natural environments such as:
The Siskiyou Mountains
The Hatfield Marine Science Center
The Opal Creek Ancient Forest Center
California's Redwood Forests
Back at Linfield, your time in the lab will contribute to global efforts to:
Discover new antibiotics
Annotate genomes
Determine the effects of induced mutations on cancer
Investigate the biology of human pigment cells
Take innovative courses on organisms big and small
Our majors explore organisms from bacteria to sequoias, and everything in-between. Our unique January Term enables students to dedicate a "short semester" to once-in-a-lifetime examinations of diverse natural habitats.
You'll expand your understanding of biology by:
Diving into coral reef ecology in the Bahamas
Paddling through the literary biology of the Sea of Cortez in Mexico
Exploring landscape ecology and the politics of conservation in New Zealand
Contact us
For more information about studying biology at Linfield, please feel free to contact our department chair. We look forward to connecting with you!
John Syring
Professor and Department Chair
900 SE Baker St, Murdock Hall, Unit A468, McMinnville, OR 97128
503-883-2466
jsyring@linfield.edu