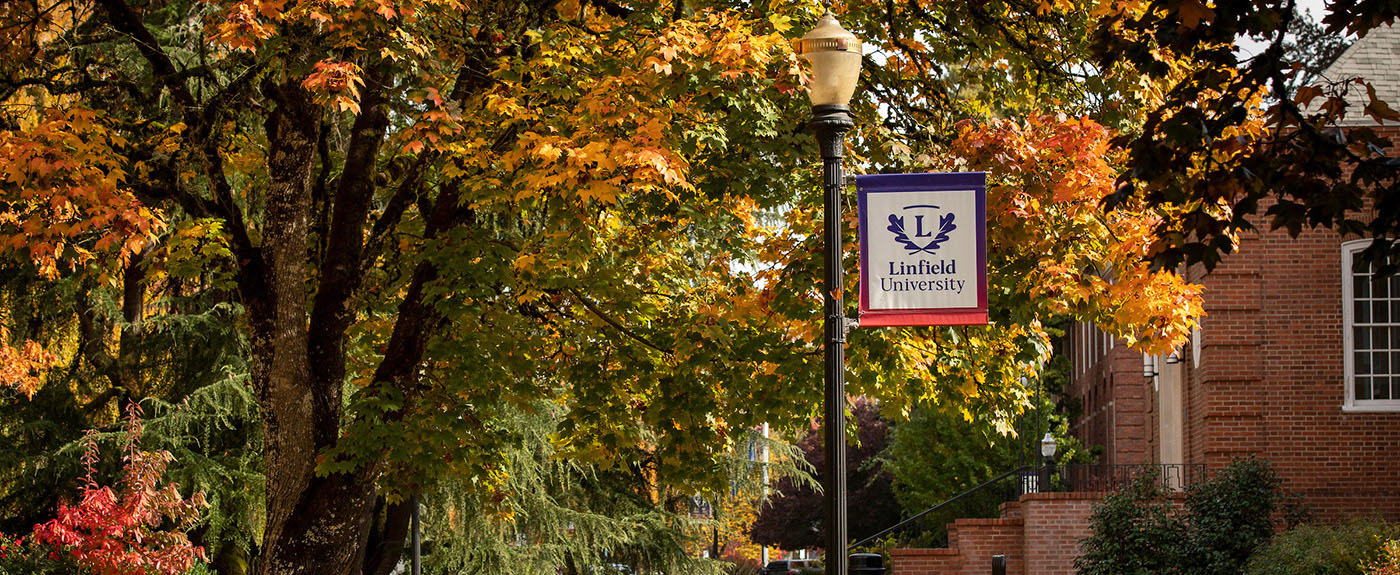 Linfield Theatre COVID policy
Health takes center stage
The Linfield theatre program is taking every effort to keep our doors open and our audience members, students, faculty and staff protected. Below are our COVID-19 protocols. Ticket purchasers are responsible for communicating these rules to whomever they provide tickets.
Tickets will be sold up to full seating capacity without distancing between parties and the actors will be unmasked for these performances. 
Face coverings required  
All audience members and the Marshall Theatre staff and stage crew are required to wear masks covering their mouth and nose while in the building, regardless of vaccination status, per Linfield University's face coverings policy. Anyone not adhering to this policy throughout the duration of the performance will be asked to leave the building.
Proof of vaccination OR negative test and valid photo ID required of all audience members
Audience members will need to be fully vaccinated with an FDA or WHO authorized vaccine in order to attend a performance and must show proof of vaccination along with valid photo identification at the time of entry.
"Fully vaccinated" means that at least 14 days have passed since receiving the second dose of a two-dose vaccine series or 14 days after receiving a single-dose vaccine.
"Proof of vaccination" means documentation provided by a tribal, federal, state or local government, or a health care provider, that includes an individual's name, type of vaccine provided and date last dose administered.
Documentation may include but is not limited to, COVID-19 vaccination record card or a copy or digital picture of the vaccination record card.
Audience members unable to be vaccinated will be required to show proof of a negative COVID-19 PCR test from a laboratory or test provider taken within 72 hours before the performance or a negative COVID-19 antigen test from a laboratory or test provider taken within 24 hours before the performance, along with valid photo identification.
The test results must clearly show the date and time of the test. Documentation may include a printed or digital copy of the test results.
Valid identification
Audience members 18 years or older must present a government-issued photo ID such as a driver's license or passport. Current Linfield faculty, staff and students may use a Linfield University ID.
Audience members 12-17 years of age may use a government-issued ID or school ID.
Individuals who are unable to or decline to provide the documentation required above will not be admitted. Children under age 12 will not be admitted. 
Note: Please do not email proof of vaccination, test results or any other medical information to the box office. The record of your vaccination status is not, and will not, be kept on file. Proof must be presented upon arrival for each performance.
Refunds and exchanges
As thrilled as we are to return to live theatre, we know we are in uncertain times. If for any reason we must cancel a performance, or if you are unwell, unable or unwilling to attend, we will offer a full array of ticket exchange of refund options. Please contact the box office at 503-883-2292 at least two hours before the performance time if you have any concerns and we will find an option that works best for you. If you are experiencing any COVID-19 symptoms, please stay home to protect both yourself and others. 
Air handling system
Marshall Theatre's HVAC systems have been set to optimum levels of air exchange based on CDC and Oregon Health Authority guidance.
Ford Hall cleaning
All high traffic areas and touchpoints are cleaned and disinfected frequently throughout the performances.
Hand sanitizer stations and disinfecting wipes
Hand sanitizing stations will be available throughout Ford Hall and disinfecting cleaning wipes will be available in the Marshall Theatre.
Contactless ticketing options
We encourage everyone to purchase tickets online. Patrons can print their tickets at home or show a digital ticket on their mobile device. Tickets will be scanned at the door with touchless technology. The box office will be open for those who prefer to purchase in person.
Treasure Island programs
Digital programs will be made available via email before the show and signs with a scannable QR code to view the digital program will be available in the lobby.
Thank you for helping us keep our community safe and enabling our return to live performances!
Warning:
An inherent risk of exposure to COVID-19 exists in any public place where people are present. COVID-19 is an extremely contagious disease that can lead to severe illness and death. According to the Centers for Disease Control and Prevention, senior citizens and guests with underlying medical conditions are especially vulnerable. We cannot guarantee you will not be exposed during your visit. By visiting the Marshall Theatre in Ford Hall you voluntarily assume all risks related to exposure to COVID-19. Attendees must comply with Oregon's safety requirements including masking.