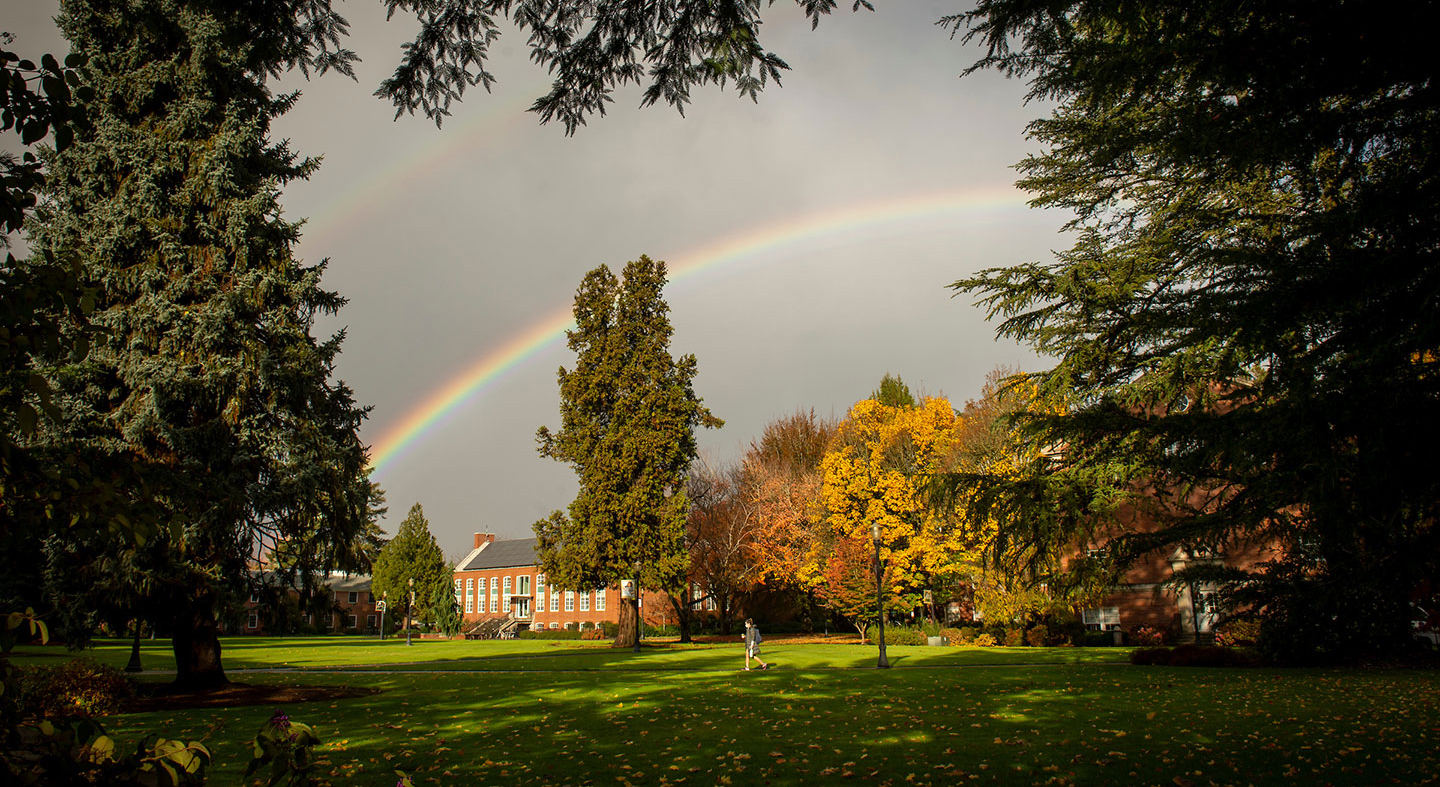 Meet Marques Herrera Kuehn '23
Writing His Own Story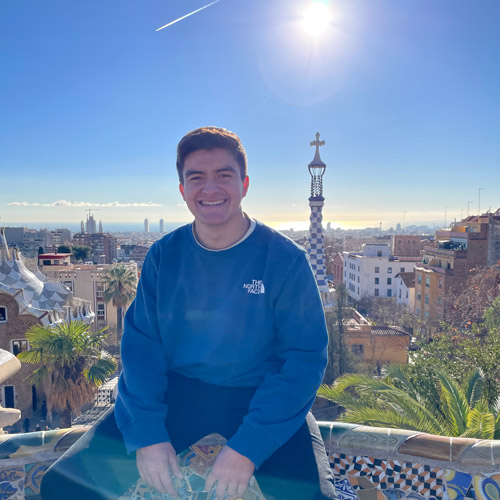 Marques Herrera-Kuehn '23 knew from a young age that he wanted to work in the science field.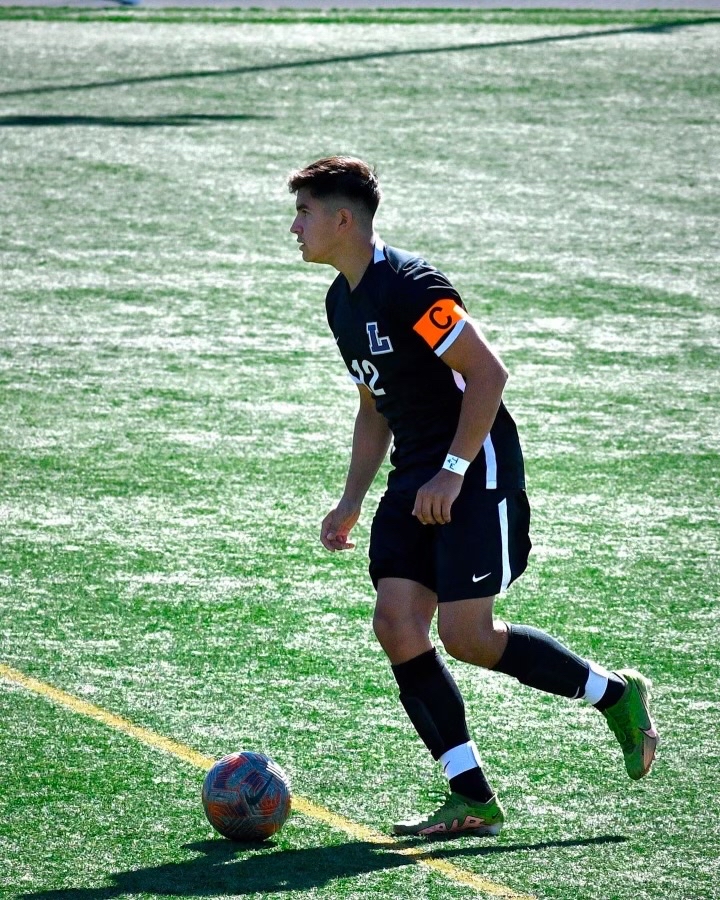 He also knew that playing collegiate soccer had been a goal of his from the time his feet touched a ball. As he got older, he also realized that he wanted to get as much out of college as he possibly could, especially since he is a first-generation student, paving the way for the rest of his family. He also found a passion for traveling, hoping that studying abroad could be a part of his college experience.
The beauty of small schools like Linfield is that there are more opportunities for students to become well-rounded and involved in different ways while keeping academics at the forefront.
Luckily, his cousin, Sydney Kuehn '19, told Marques all about her experience at Linfield as a biochemistry major, athlete on the women's soccer team and member of the Alpha Phi sorority.
She was able to do a little bit of everything, which is what originally drew Marques to check out Linfield.
"I was looking for a smaller college community with the ability to connect with professors on a one-on-one level and to be able to create a strong network at the university that would help me succeed once I graduate," he said.
Marques has been able to reap many benefits from Linfield's small community.
It's been especially helpful for his biochemistry major, where the attention given by the professors is evenly spread out amongst students. At Linfield, the professors know their students by name. Marques said that he feels confident asking questions in class because of the close student-faculty relationships. 
This type of relationship also came into play for Marques beyond the classroom. He was able to discuss potential summer internships and outside research with his professors. He was a research assistant at PharmaIn during the summers of 2021 and 222, where he said his coursework and lab experience at Linfield prepared him a great deal for this real-world experience.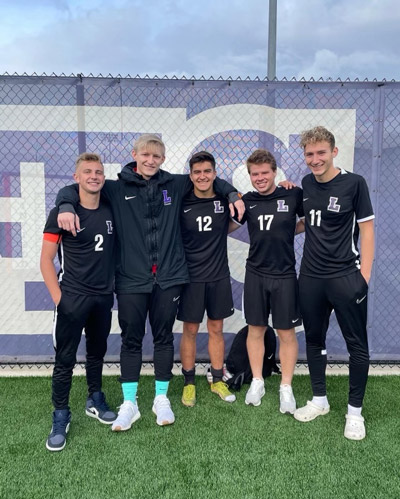 Marques was also able to build close relationships with the soccer team and coaches, which was the last deciding factor for him in choosing a school. After Linfield's head coach gave him a campus tour, explained what life was like socially and academically at Linfield, and later offered him a spot on the team, Marques decided he would be a Wildcat for the next four years.
"The culture of the soccer team felt very welcoming and I knew once I talked to the coaches and players, that I would be a valued member of the team. This was important to me because I knew I wanted to work hard but I also wanted to have fun with the guys I'd be playing with," he said.
More than 40% of Linfield students are athletes and Marques not only felt welcomed by the soccer team, but also by the Linfield community considering how common it is to be a student-athlete. Several of his teammates were involved in the Pi Kappa Alpha fraternity, and Marques decided he would follow in their footsteps.
It's not often that schools have the opportunity to play sports and be involved in Greek Life.
"It was fun to be on the soccer team, but also be able to build relationships off the field with guys in Pike. I was even able to build my resume through one of the many leadership opportunities that Greek Life offers," said Marques.
Marques took on the role of Interfraternal Council Social Media Chair in spring 2020. In this position, he ran Instagram for Linfield Fraternity and Sorority Life (FSL). He attended weekly meetings and collaborated with other chair members and fraternity presidents about how to display the positive aspects of Greek Life while also following COVID-19 restrictions that were in place at the time.
But that wasn't all.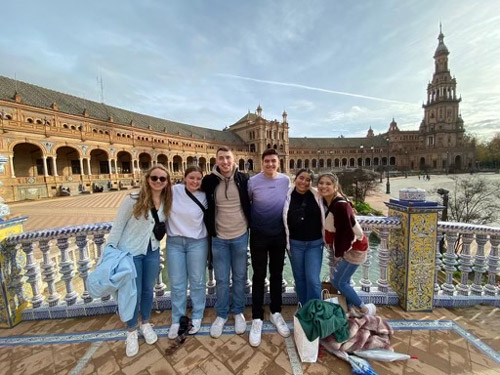 A fluent Spanish speaker, Marques knew he wanted Spanish to be incorporated into his education. He completed several challenging classes on top of his major and to complete his Spanish minor, he studied abroad in Spain for January Term 2023.
This month of time is very popular for Linfield students to study abroad, as they get a jam-packed travel and learning experience without being out of the country for an entire semester.
On a trip with 11 other students, the group started in the south of Spain in the city of Sevilla where they stayed with host families for a week, then made their way north, passing through Salamanca, Madrid, Bilbao and finally, Barcelona.
Marques was very interested to see the difference in culture that just a five-hour bus ride provides. He was also able to experience Spanish traditions such as the celebration of the Three Kings, where there is a national cabalgata – a parade-like festival. Marques also celebrates this holiday with his family at home, so it was fascinating to see the similarities and differences in how it is celebrated.
"Being able to experience a well-rounded cultural and historical trip of all Spain was more than I could have asked for," he said.
Having accomplished all of this in four short years would make any parent proud. But Marques knows that for his family, it means just a little bit more. 
"Some people may say it's a harder life for first-generation students, and at times it is. But I look back at what my parents have done for me and I do it for them and for my family. I have always known it was possible to achieve it and to be able to make my family proud, that's all I've wanted. I am fulfilling a chapter in my family's life that has never been opened. And I am the one writing it."
First-generation or not, one thing is for sure about Linfield University: you get to write your own story.