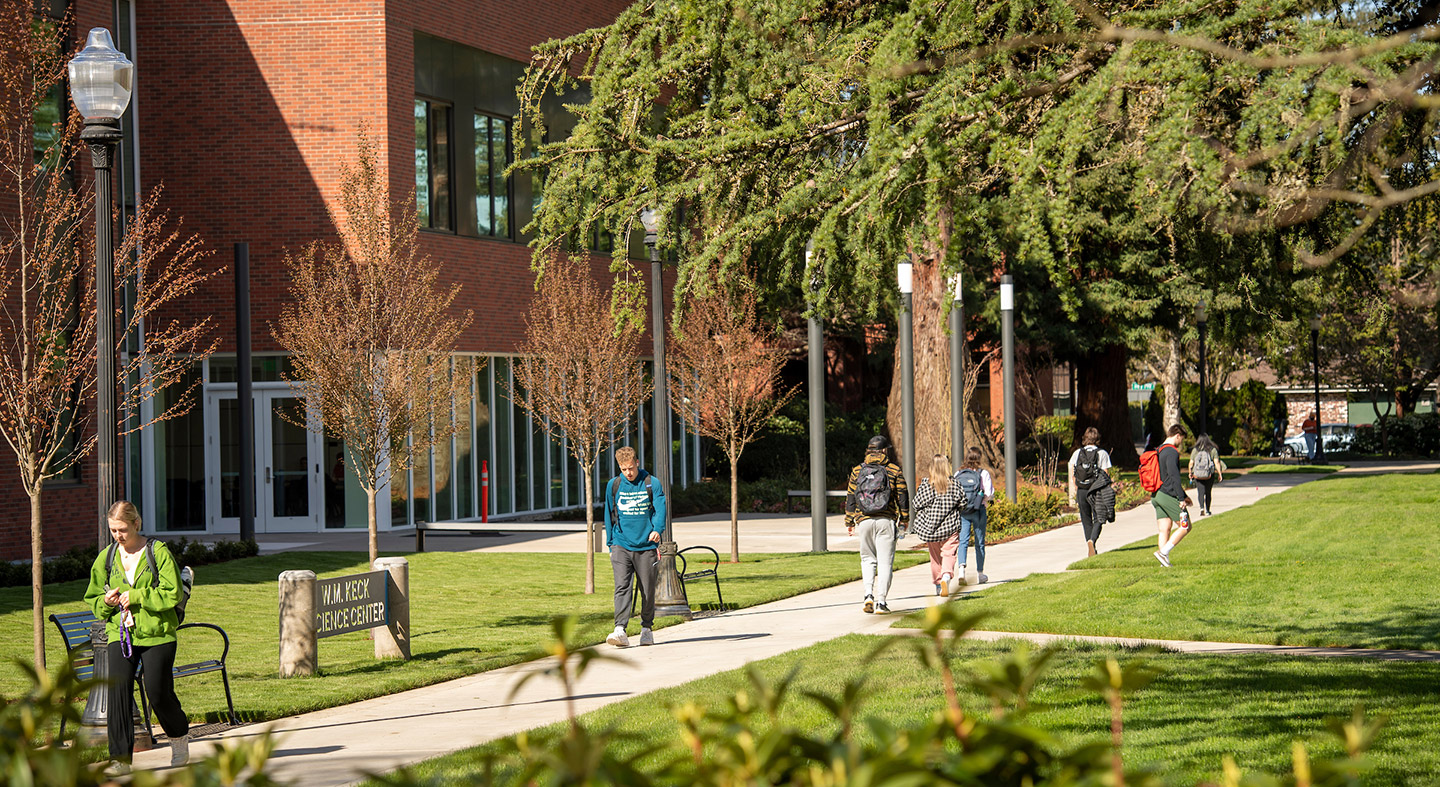 "I learned from one of my art professors that you should create something that is very personal as a representation of who you are," Sabrina Coleman-Pinheiro '12 says.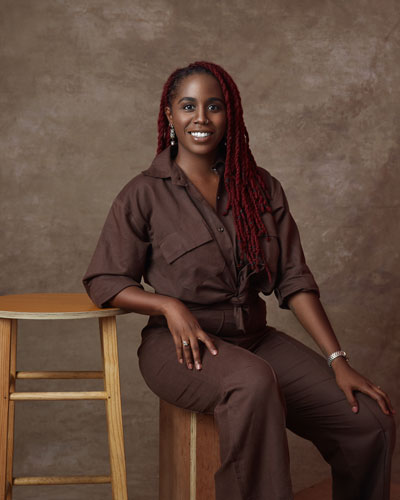 "It's not a copy of someone else with someone else's problems, or someone else's trauma or pain. It's coming from within." 
Linfield alumni and celebrated artist Sabrina Coleman-Pinheiro '12 creates pieces about mental health issues and their stigma. Her work represents real and prevalent issues that everyone faces internally each day in an attempt to help people feel understood and seen. 
When she graduated from Linfield in 2012, she initially went to work for a technology company in Toronto, Canada. Art was her passion, but she was nervous that pursuing it as a career would be riskier than a job in business. 
The work was stable, but she felt unfulfilled.
Then, tragedy struck when her cousin passed away from brain cancer. After that experience, it became obvious to Sabrina that it was more important than ever to do what made her happy. 
"Sometimes, it's really easy to go into yourself when you're dealing with trauma," she said. "If you mess up, you're the only one dealing with it in your head. By creating art and speaking to people about my own challenges, I'm able to kind of encourage people to be more open to it and let people know that they're not alone."
Sabrina moved across the world to attend Linfield from Nigeria, where she was born, raised and now currently lives with her two-year-old son Marcel. She quickly grew to appreciate Linfield and McMinnville as a home away from home, which she credits to the tight-knit community feel and helpful connections with Linfield's International Programs Office.
"I would say that it's scary sometimes coming into a new environment, a new country and a new continent, but I wouldn't trade my experience for anything in the world," she said. "International students should give smaller universities a chance because it's a much better experience coming into a community." 
At Linfield, Sabrina majored in business with a minor in fine arts. She was also a member of the International Club and Hawai'i Club for most of her time in McMinnville.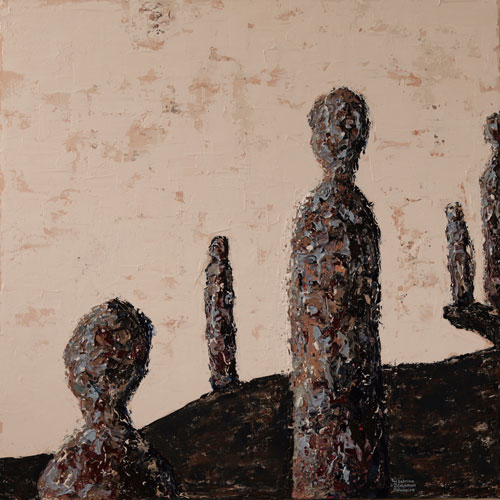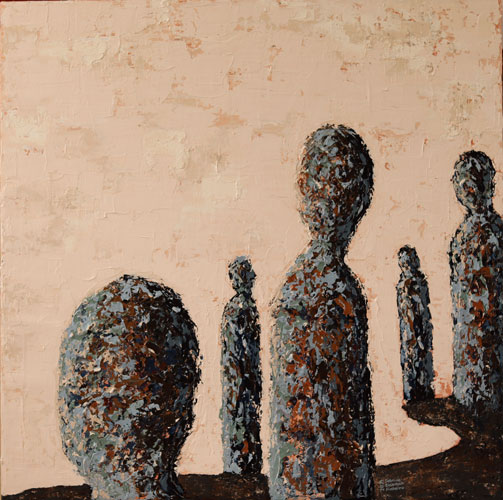 Sabrina's experience with the arts and business at Linfield helped to shape her work today.  
"The art department has an amazing collection of professors who are also artists as well," she said. "As an art student, it's important to have professors that still practice in some way, because it's not just theoretical knowledge they're giving you."
In fact, she still uses skills and processes she learned at Linfield in her work today, such as the skills she learned while creating an art portfolio her senior year. 
"I'm thinking of what I want to talk about and going through the process of creating a body of work, attempting to answer the questions my audiences might ask or what the piece needs to answer," Sabrina said. "I still have to go through that process and be the author of my own process."
Now, as a full-time artist, her business background has come in handy as well, helping with running her business and navigating legal conversations pertaining to contracts. 
In March, Sabrina was featured on Art News Africa's Instagram to do a live Q&A about her art. 
She loved the experience, and felt honored and appreciated by how intentional the participants were in making the conversation fun and productive. 
"I was happy that the conversation went that way," she said. "Like, super happy."
To check out more of her work, follow Sabrina on Instagram.