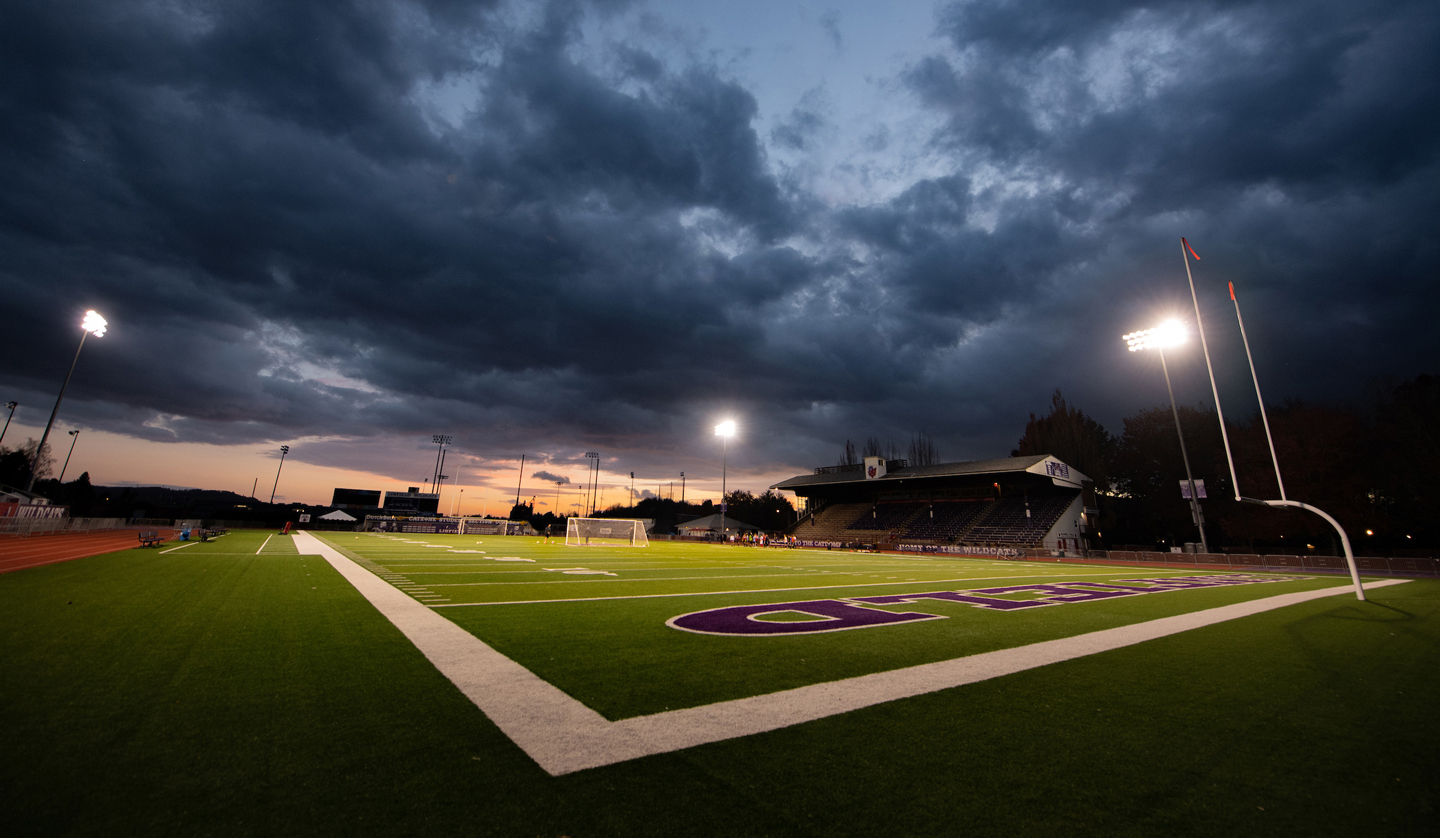 Uncommonly Driven
Man with a Plan
Artimus (Arti) Johnson came into Linfield with a love for football, but also a love for learning.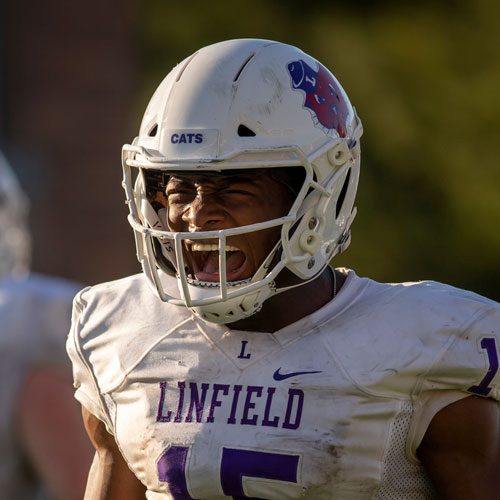 The Hoquiam, Washington native knew he was going into a family presence at Linfield prior to his arrival, but Arti was set on paving his own path on making his mark within the community right away.
Antoine Johnson, Arti's brother, spent four years at Linfield a part of the 2019 graduating class. Antoine is a big role model for Arti and the ways in which he impacted Linfield inspired Arti to do the same. Originally, Antoine came to Linfield to pursue medical school and become a doctor, like his dad. He quickly fell in love with acting and gave everything he had into being a figurehead for the Department of Theatre and Communication Arts.
"He did it and I am proud of him for that," Arti admits about his brother.
Antoine now has acting opportunities in California and plans to take his knowledge from Linfield College down to the Golden State.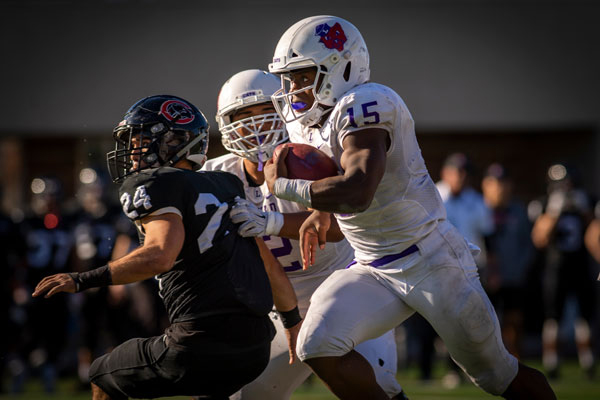 Arti is a talented football player. His production of the football field is evident, but his charisma around the Linfield campus makes him the all-around approachable person he is. Linfield's head football coach, Joe Smith, says, "Artimus has a personality that is contagious. He brings others up around him, and I am so impressed with his genuine positivity."
Arti's ability to be a role model only strengthens the ability to succeed not only as a team, but a community.
When reflecting on why Arti examined Linfield from an athletic perspective, he says, "The comradery and the feeling of brotherhood. They don't just look at you as a player, but help you become the best individual you can be." It is bigger than football and Arti knows he is becoming a better athlete and human.
Linfield football was a certainty for Arti, but the path he wanted to take academically took some processing. "I wanted to be a lawyer," Arti admits. "But I can't lie to save my life." He then thought about the medical school path to become a doctor along with his dad. After knowing he did not want to be in school through medical practice and wanted to make a quicker impact, Arti found two majors that fit his interests and future ambitions.
He is currently a double major in physical activity and fitness studies (PAFS) and journalism and media studies (JAMS). Arti says, "I enjoy the hands-on learning and being able to communicate with others." Arti is also a fan of music. Not just listening, but making his own. Arti jokingly states, "I just lost my singing headphones so maybe my priorities are back on track." The great thing about Arti is his ambition to do what makes him happy. As much as he cares about others, he knows taking the time to make himself happy is the key to a successful learning atmosphere.
Something Arti wants to make sure he accomplishes at Linfield is to try new things and emphasize learning through an open mind.
Arti spent some time in the Residence Hall Association (RHA) being a leader and role model within the dorms. Starting off his junior year, he admits a national championship in football is a huge priority, but so is enjoying all the avenues Linfield has to offer. "When I got to Linfield I was that annoying little freshman trying to know everyone's name," Arti says.
He understood how much it would pay off in the future and purely the fact how much he enjoys being a vocal-point on campus. "I just want to map out a plan and take action," Arti states. A huge part of college is finding a specific work routine and making sure it applies to only one's specific interests. The level of freedom provided in a college education allows the individual to accountability and action.
Arti understands the ball is in his court and he can dictate his future at Linfield and post-college. Arti's ability to be approachable along with a strong leader makes him the genuine person he is.
It is a true skill to lift others up while holding them to their utmost potential.
Arti is well-respected on campus and the way he carries himself on and off the field is a true testament to his character. He came to Linfield with the intention to follow the path of his family, but Arti is paving his own path and has the Linfield community rooting for his success.