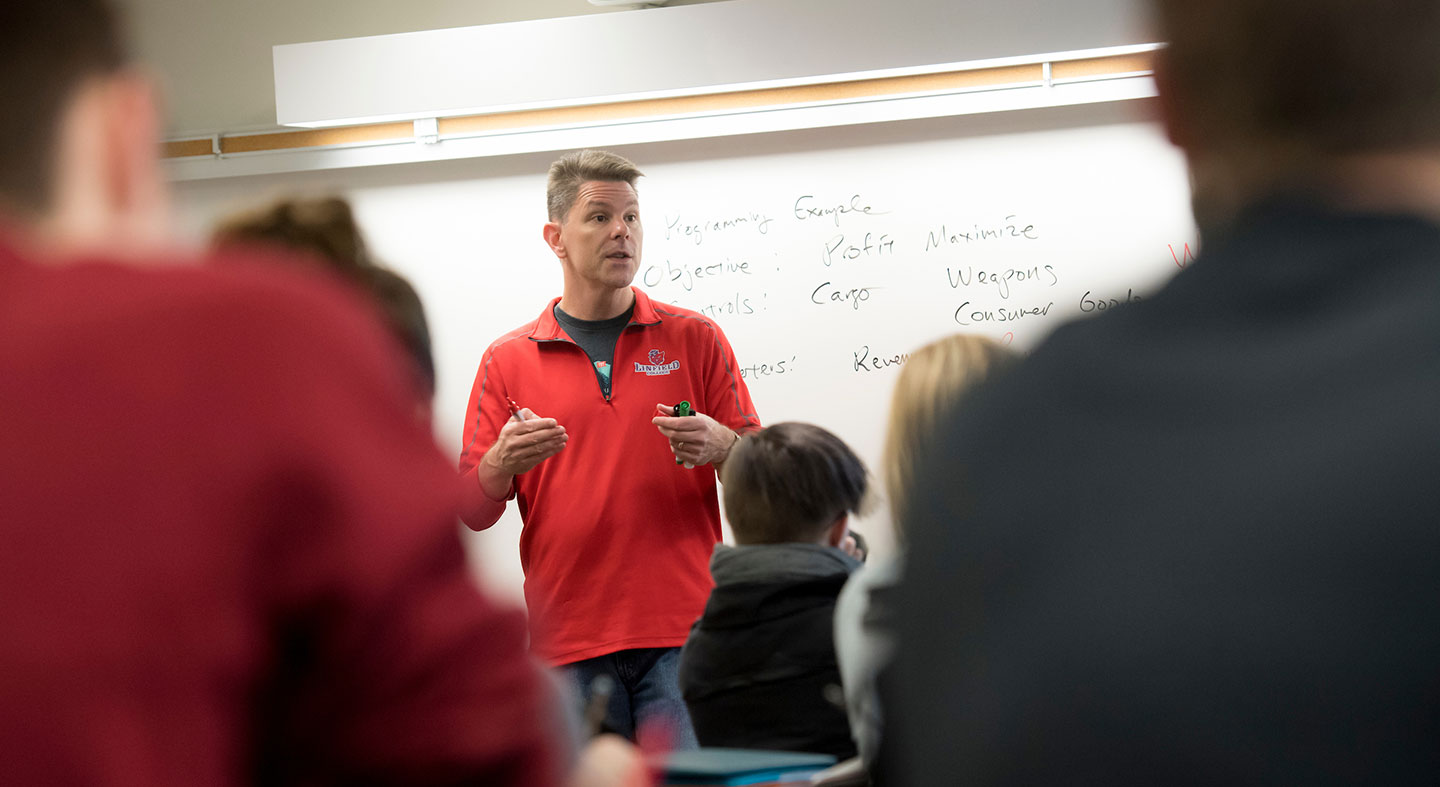 Studying economics at Linfield
The mission of the Department of Economics is to promote and foster economic education by building both on the knowledge of content and the development of critical thinking skills. Economics is a social science that shares an affinity with other social sciences and with mathematics. To this end, the department encourages its students to take classes in those fields.
Completing a major or minor in economics at Linfield will prepare you to continue the studies of economics or of other social sciences in graduate school or begin the study of law. You'll be in a strong position to begin developing a career in a variety of private, public or nonprofit organizations.
Perhaps most importantly, you will find that your understanding of economics provides an adaptable frame of reference that can be used to think critically throughout your life about a wide variety of personal, social and public policy issues.
Contact us
For more information about studying economics at Linfield, please feel free to contact our department chair. We look forward to connecting with you!
Randy Grant
Department Chair and Professor
900 SE Baker St, TJ Day Hall, Unit A504, McMinnville, OR 97128
503-883-2402
rgrant@linfield.edu