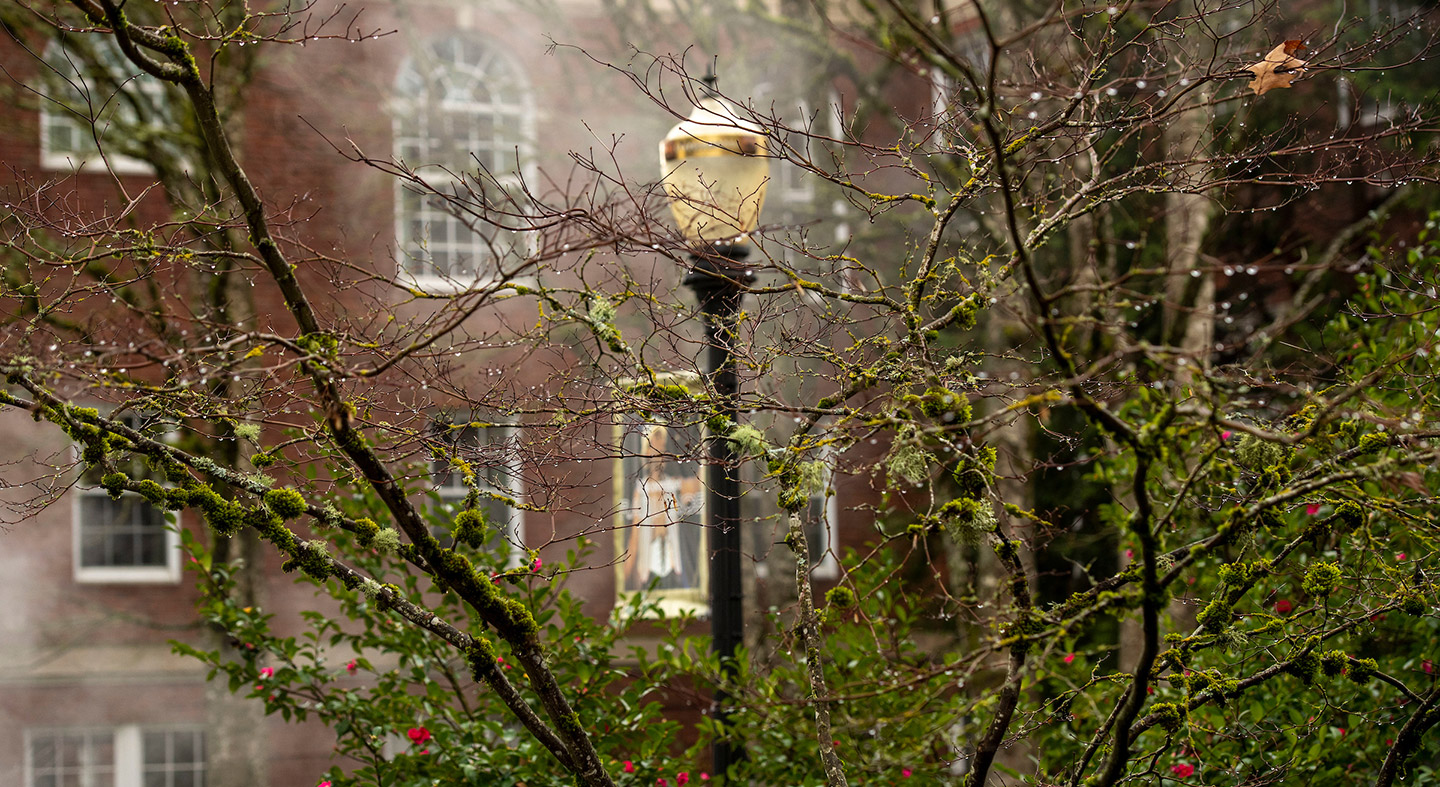 Giving Thanks to our Pride Community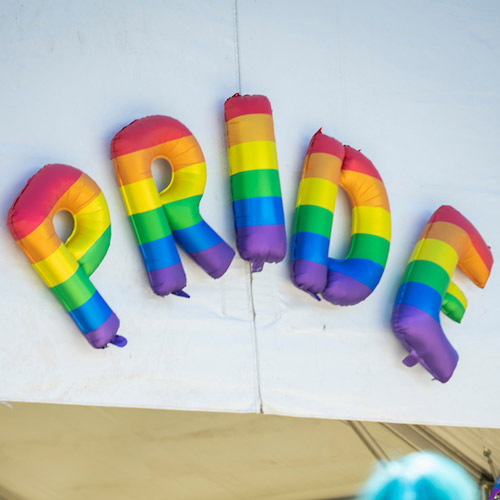 Creating our first Friendsgiving.
On Thursday, November 17, Linfield United in Pride, also referred to as LUP, held its first-ever Friendsgiving for Linfield's pride community.
The social event organized by Linfield's queer student union was full of food, laughter and community. 
LUP organizers ordered filled the Multicultural Center with fun fall decorations and candles, and brought in catering from Jose's Taqueria. Because this is a very inclusive club, all members of the student community on the McMinnville campus were welcomed.
According to co-head coordinator of LUP, Summer Eves (she/they), Linfield University's queer-alliance club is an inclusive organization for students of the queer community to identify with other queer people on campus or to experience the perspective of LGBTQ+ individuals as an ally.
Summer shared, "We wanted a nice, fancy setup so that everybody could have one last good time before the Thanksgiving break. For one, it's just fun to hang out with people that you know and can relate to. And also, there are a lot of people in our community that don't have the best home lives and not everyone will enjoy their Thanksgiving experience at home. So, we wanted to have a space and opportunity for members to enjoy that with like-minded individuals."
As attested by Ash Bates (they/them), "I think it's great to have a gay club. A lot of people come from weird backgrounds and we come to college hoping to find some kind of community. I think that having this here is a good way for queer people to get on their feet in a community they can feel safe in."
For a lot of LUP members, this Friendsgiving was an event to feel accepted and safe while socializing and sharing a meal with a supportive community.
Sapphire Perroni (they/them) expressed, "The Friendsgiving was really fun! I got to meet new people I haven't talked to before and I got to know everyone in my community better. And, it's always fun to eat food with other people. Sharing a meal together helps people feel more comfortable."
According to pride-ally, Jackson Brandenburg (he/him), he shares that LUP always has some sort of fun activity happening and enjoys joining their meetings and talking with one another.
"If you want to pull up to LUP just to check it out, do it! For me, I am just an ally. And, I think that there is this stupid idea that you have to be of a different sexual orientation to come to LUP events – and that is not true."
Thursdays at 5 p.m.
LUP is open to all students on campus.
LUP club meetings are every Thursday in the Multicultural Center at 5 p.m. and will continue throughout the spring semester. Head coordinators, Summer Eves and Hunter Durso (he/him), highly encourage students who support the community to experience the club's activities and get to know more about individuals on our campus.