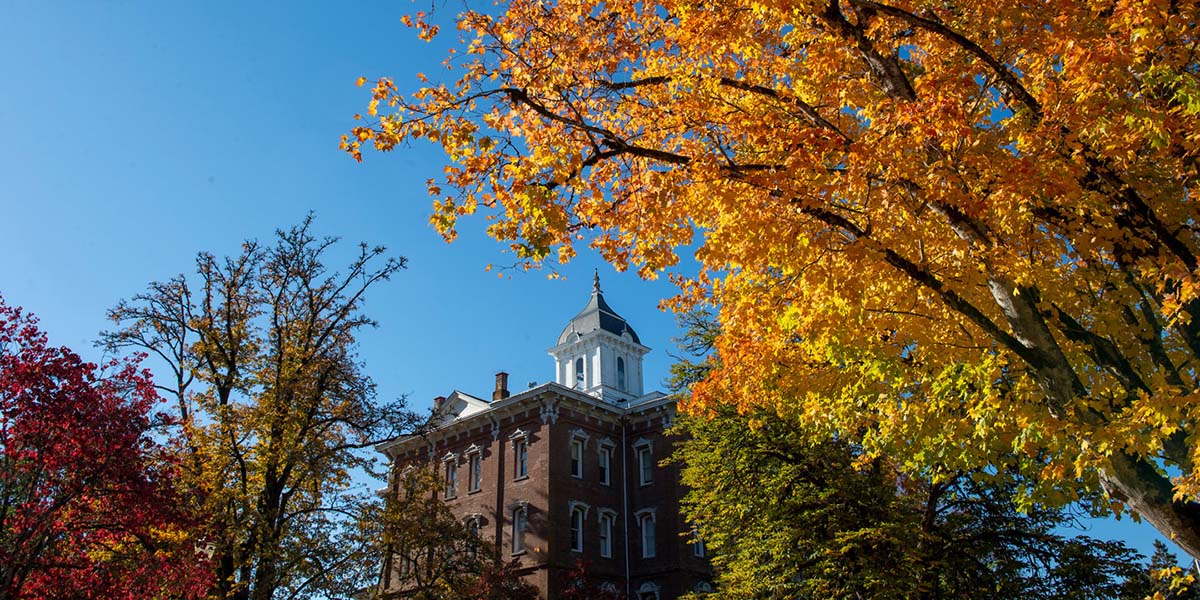 Meet Roya Al Hakani '24
Powered by Determination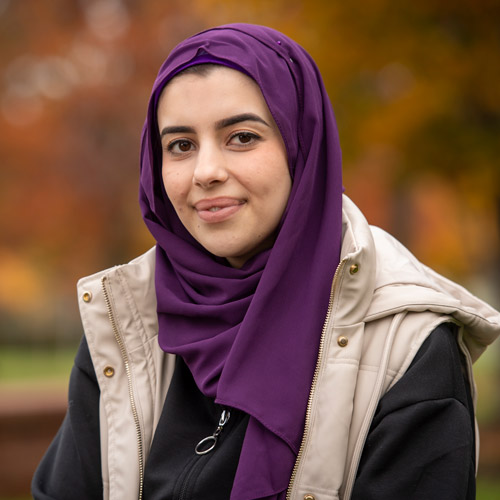 Roya Al Hakani '24 first felt the desire to become a nurse when she was delivering her two children, now ages 6 and 4. She fondly remembers her interactions with the labor and delivery nurses.
"I found myself intrigued by the nursing profession," she reflected. "I realized this would be my ideal job."
Having recently moved to Portland from Windsor, Ontario, Canada, she relied on internet searches to explore her options. She soon found the Linfield-Good Samaritan School of Nursing and applied for the accelerated Bachelor of Science in Nursing (BSN) program. But, Beth Woodward – Linfield's associate director of admission for nursing – quickly reached out and directed her toward Linfield's new Master's Entry into Professional Nursing (MEPN) program.
The first of its kind in Oregon, Linfield's MEPN program is an accelerated 15-month program for anyone who already holds a bachelor's degree in any field who wants to become a registered nurse and earn their Master of Science in Nursing (MSN) at the same time.
"Beth Woodward was a lot of help when I applied. I'm grateful for her direction," Roya said.
"The MEPN program is incredible because it allows us to further our education without having to go back for another bachelor's degree."
She is part of the first MEPN cohort, which is set to graduate in May 2024.
Halfway through the program now, Roya's third term consists of two courses and a hospital rotation at Kaiser Sunnyside one day a week for a full 12-hour shift.
"It's super challenging," she said. "My husband is my main support right now. I don't know what I'd do without him, honestly. And my kids are my motivation; they always wish me good luck on my exams."
Roya, who earned her bachelor's degree in English literature and gender studies, recognizes her previous education prepared her well for the demands of the MEPN program.
"There are a lot of papers," she said. "My English degree has really come in handy for that."
And she credits gender studies for giving her the ability to examine things from a social justice perspective.
"It's helped me identify those types of barriers when I'm working with a patient," she said. "Being from a diverse background myself makes me more aware of others' cultural backgrounds as well and I think because of that I'm comfortable discussing those topics with patients and my classmates. It's helped me diversify my ideas and thoughts."
What she wasn't expecting entering this program (but has been pleasantly surprised by) are the friendships and connections she's made with the other 20 members of her cohort.
"We're together all the time," she laughed. "We're a diverse cohort, which I think we're all grateful for and also kind of surprised by. Almost half identify as male, we have Black and brown students, and our ages range from early 20s to mid-50s. Some come from health care backgrounds, some have MBAs even. We all bring unique perspectives and helpful differences to the program."
When she's done with the program, Roya hopes to find a nursing position in women's health.
She remains open, though, to all her possibilities.
"It's really great hearing what our faculty have done with their degrees," she said. "I think that's what is really unique about this nursing program is that you can do so many different things and then earning the MSN too just adds to that list of possibilities."
Roya's advice to incoming MEPN students: "have a thorough understanding of the demands this program will put on you. Make sure you have a solid support system in place and remember to take care of yourself, however that looks like for you."
For Roya, that means exercising every single day "to get the endorphins racing," and spending time with her family to remind her of her 'why.'
And that also includes utilizing the community in the School of Nursing.
"Lean into your faculty and peers; they're there for you," she said. "Take advantage of all the resources you have available too at Linfield – Learning Support Services, the counselors, your advisors, the faculty. You honestly have a built-in support system here."