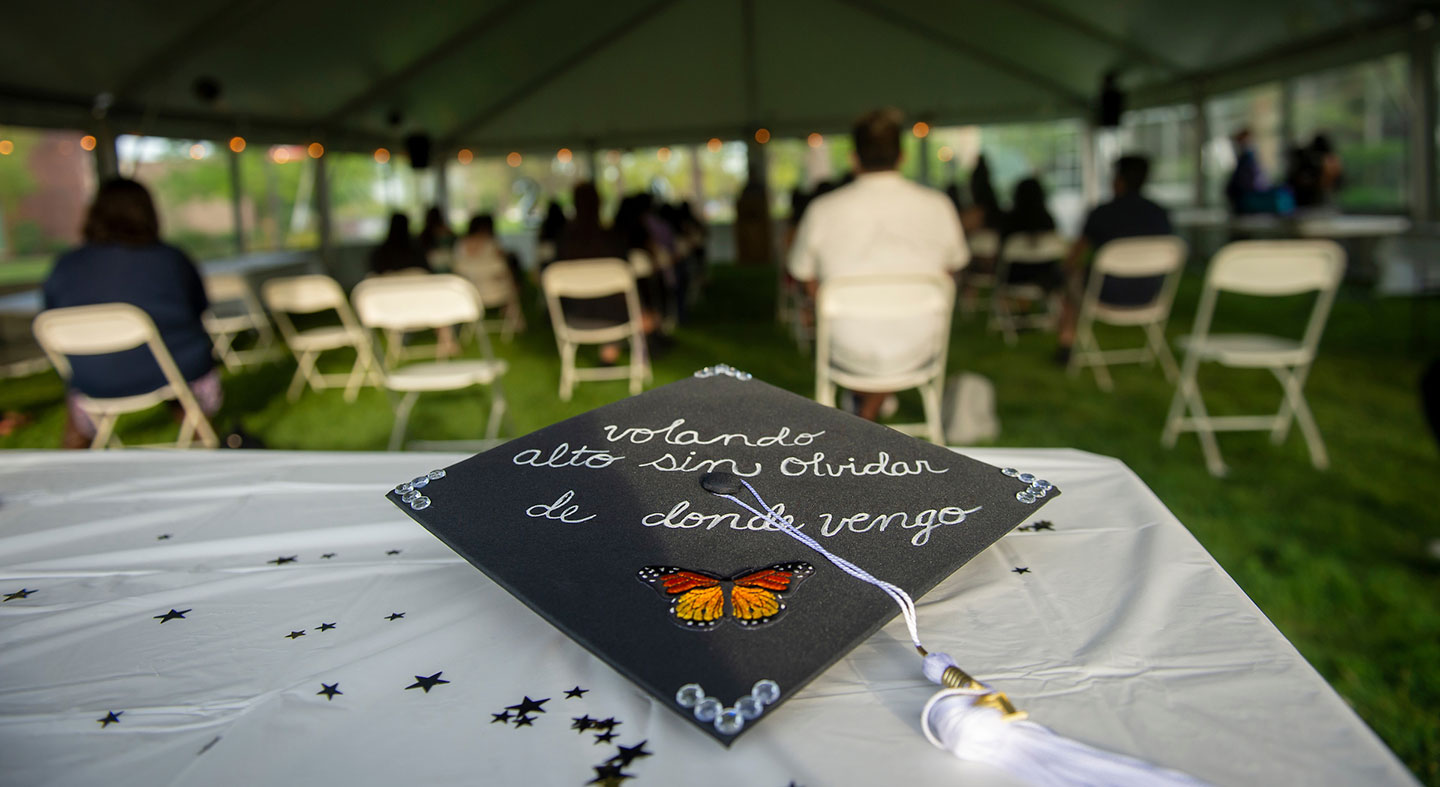 The class of 2021
Honoring Linfield's Latinx Graduates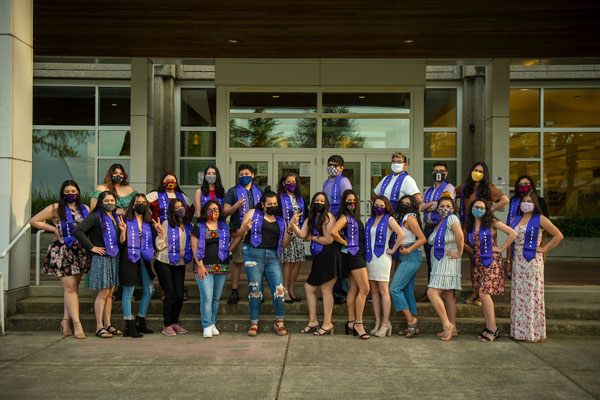 Linfield honored the Class of 2021 in a weeklong series of commencement events, including intimate in-person celebrations as well as virtual ceremonies. Our Latinx Senior Ceremony held on Thursday, April 29 honored more than 30 students and their achievements. Antonio Peña Anaya '21, who earned his degrees in Spanish and secondary education, spoke to the crowd. Here, he shares with us his inspirational words.
WOW! We made it. You made it.
Can you believe it? Sí? Porque yo no.
First of all, I want to say thank you to all the people who have helped us get here today. To our mentors and professors who have helped us be the educated and professional people we are today. To our friends and classmates who cheered us on along the way, who we occasionally disagreed with... but be honest, those were the best heated discussions in class. And, most importantly I want to say thank you to our parents and families who sacrificed everything for us to be here today. This is as much their diploma as it is ours; we are their American Dream come true.
Everything that they left behind, everything they did for us (from hitting us with the chancla, or the belt if you were that bad, to working multiple jobs or making tamales to help us pay for school).
Todo eso valió la pena.
There are not enough words to show my appreciation to them and there is no way I would be able to repay them. I hope I made them proud just as I am proud of them. Amá, apá gracias.
Today we become part of that small, but growing, community of Latino professionals with a bachelor's degree.
For some of us, we are the first in our family to graduate from college. We were able to navigate a system that was not made for people like us. We were able to accomplish many things that people never thought we would. We took many risks, we lived through many historical world events, but nonetheless, we made it.
The countless sleepless nights, the countless assignments and essays and exams we took are now behind us. I don't know about you, but there were multiple times when I would question whether college was the right choice or if my major of choice was the right one. I never imagined this day arriving so soon. But here we are, soon-to-be college graduates.
The pandemic definitely made our college experience unique but it made us more determined and more resilient. We adapted to various ways of learning and engaging with each other. El desmadre never stopped though. Some of my favorite memories from the past four years have been from this past year. No matter what, las pedas seguían y se armaba el bailongo donde quiera que anduvieramos, even if it was virtually o a escondidas.
When I look back at these past four years, there is no other place [I would want to be] or group of people I would want to do this with.
Every single one of you made an impact in your own way. Some of you became my second family. You made Linfield feel like a home. Think about the times you spent hours "studying" with friends at the library or in Riley. Think about the times you dreaded going to Dillin so you found friends to go get tacos with instead, or trying to hide from CPS or the RAs on rounds around campus. The countless trips to the beach to "do homework" and watch the sunset.
All the celebrations we had here and all the obstacles we overcame together as a family. All these memories will forever be some of the best highlights at Linfield and I'll never forget them, well... because they are saved in my Snapchat memories. So look out cause in a few years I'll be sending them to you!
I want to end by saying how hopeful I am of the future ahead of us.
Some of us will become teachers, nurses, lawyers, doctors, businessmen and women, and many other professions that will make a positive impact in our communities. I cannot wait to see the impacts you all make and where life will take you. The world will be a better place knowing that you all will be leading it.
I hope that your younger self is looking up to you right now, proud of who you have become. Now, as Latino graduates we must mentor the next generation of Latino students so that our entire community not just survives but thrives.
Pablo Neruda said "you can cut all the flowers, but you cannot stop spring from coming". Well, spring is here and we, we blossomed.
Felicidades Clase del 2021. Sí se pudo!