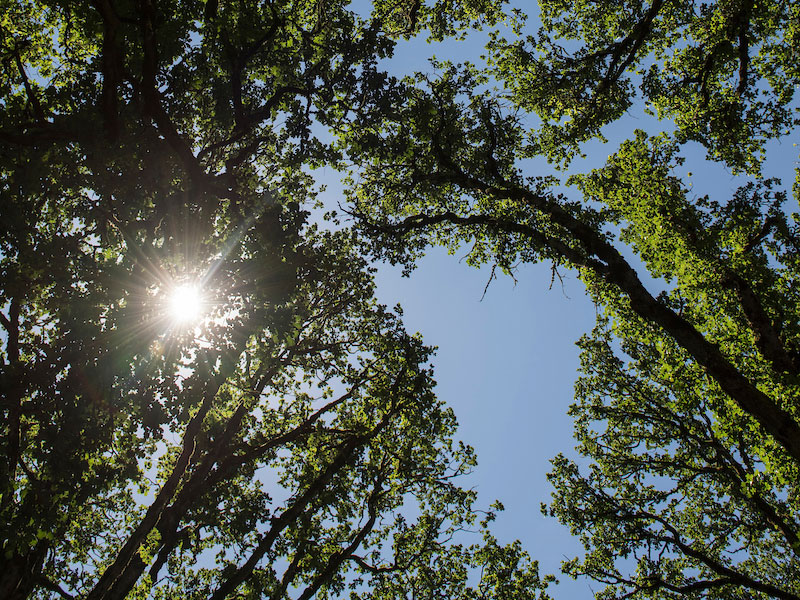 Meet Angel Harris '01
Aspiring Advocator
Angel Harris '01 knew that she was destined to become a nurse from birth.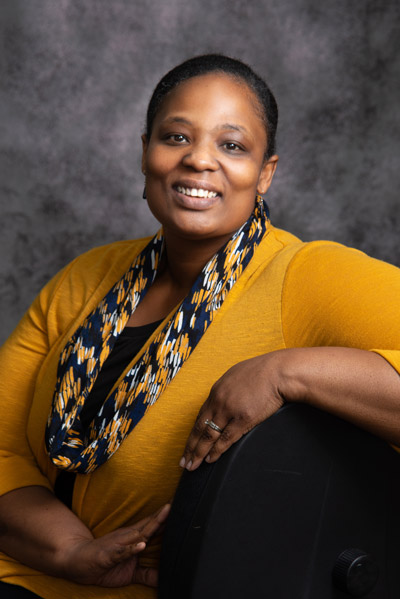 As a young child, she constantly found herself wanting to help other people. As she became older, however, she understood that her passion and dedication to caring for people was the foundation of a successful nursing career.
Angel spent eight weeks in high school as a nursing apprentice, where she learned about the different areas of nursing. She was able to see firsthand what nurses did in their diverse roles. Going into her senior year, she was positive that she wanted to be a nurse – specifically a geriatrics nurse.
"During my apprenticeship, I really felt I had a connection with elderly patients," Angel said. "Sometimes people put our elderly population in a box and assume that they have no value anymore, but they do. I saw the treasure that they are, and I wanted others to see the treasure they had as well. Now, I see that treasure in all the people I meet as a nurse."
After completing her prerequisites, Angel transferred to Linfield, where she received her Bachelor of Science in Nursing (BSN) in 2001.
Angel began working in different clinical settings, including as a registered nurse at Good Samaritan Medical Center and a charge nurse in a retirement home.
Listening to patients and helping them feels natural to Angel. For her, nursing didn't feel like work.
"To have a profession where you can do what you love is incredible," she said. "I didn't always understand the power of my career and all the things I could do with nursing. Even though I saw all these different roles, I still didn't understand the power of nurses' voices and changing people's lives, as I do now."
Angel found a way to use her voice in 2013.
She joined the Corvallis-Albany National Association for the Advancement of Colored People (NAACP) as a member and soon began serving in a variety of leadership roles. From January 2019 to January 2021, Angel served as chapter president of the Corvallis-Albany NAACP.
As president, she no longer advocated for patients in the hospital or nursing home. But, she was using those same advocacy skills for the people of Corvallis and Albany.
"Being a nurse empowered me more than I knew at the time," she said. "I didn't realize I was preparing to be the leader that I am today."
Whether at the NAACP or while nursing, Angel cared and advocated for both individuals and an entire community.
However, Angel's leadership journey was not done.
She wanted to keep learning and become better equipped as a nurse – and as a mother, wife and advocate for others.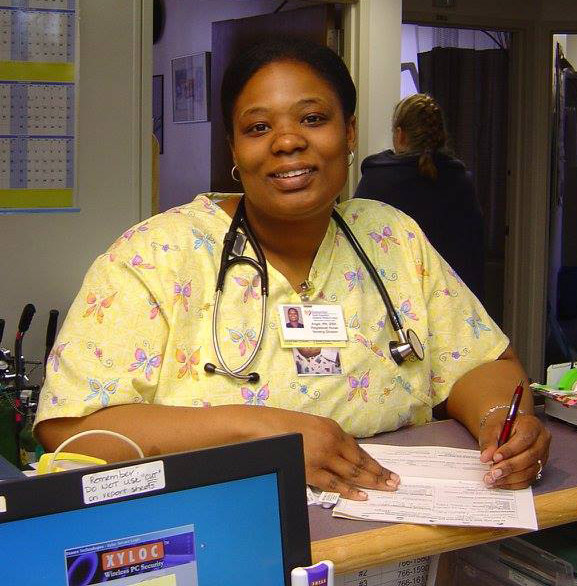 For this reason, Angel returned to Linfield as a student in the Master of Science in Nursing (MSN) program.
She realized earning her MSN would allow her to change lives by changing the system. 
"I knew that in order to make a difference in the way I wanted, I had to advocate more for my fellow nurses, as well as my patients," Angel said.
Angel's goal is to be a nurse that never identifies a patient by their room number. And she wants that for everyone.
Angel hopes that by advocating for improvements in the healthcare system, nurses will be able to focus on providing care and building connections with their patients, rather than working only to get the job done.
Her advice for current and future nursing students: don't limit yourself or fear what the future might hold.
"In nursing, there are so many possibilities," Angel said. "Don't limit yourself, and be open to learning. Know that you're going to grow, and you may want to change. You may want to do something different, and it's okay. That's the power of nursing."