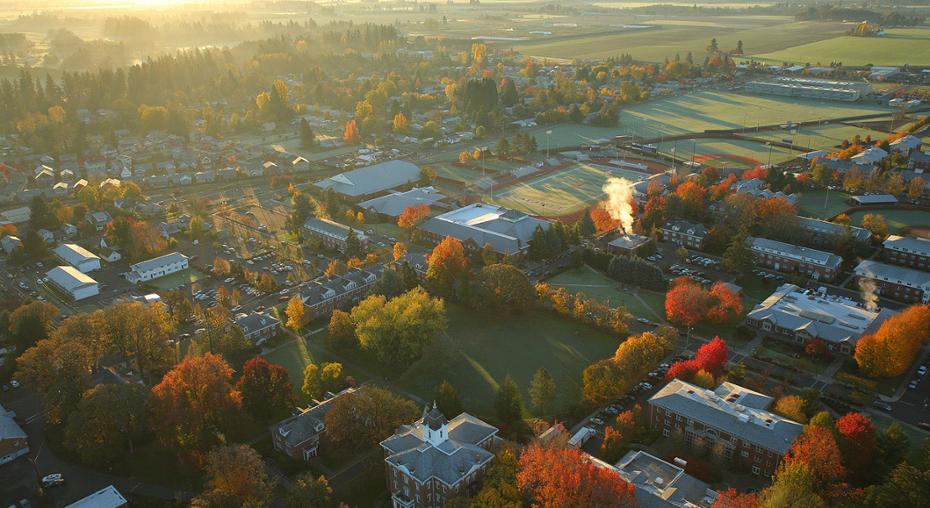 Introducing Linfield University's inaugural
NW Media Fest
Nov. 9 and 11, 2022
NW Media Fest: Entertainment, News and Gaming
Linfield's NW Media Fest is a two-day celebration of the wide-ranging media universe. Events connect leading creators, writers and media personalities with the Linfield community and the Northwest. Thank you to our generous sponsors, Cindy (Macho) '81 and Neville Johnson, for helping make the NW Media Fest possible!
Unless otherwise noted, events are free and open to the public.
Thank you for joining us!
Professor Jennifer Rauch and students speak to Pulitzer Prize-winning journalist Steve Kurkjian as he shares his experience writing his book on the largest art heist in U.S. history.

expand for image context information

Anne Toole and Liz Albl share their experiences writing for video game, TV and comics. Toole has written for the Stargate SG-1 TV series as well as Assassin's Creed: Curse of the Pharaohs video game. Albl's writing credits include the popular video games Assassin's Creed and Ghosts of Tsushima.

expand for image context information

Filmmaker and composer Liz Lachman and celebrity chef Susan Feniger lead a lively discussion on creating content for TV and film, including Lachman's recent documentary on Feniger's foray back into the restaurant business.

 

expand for image context information
The Oregonian's Editor and Vice President of Content Therese Bottomly and Pulitzer-Prize-winning journalist Steve Kurkjian joined us for a post-election review. They discussed the November election cycle and the role that media plays in ensuring democracy in America.

expand for image context information