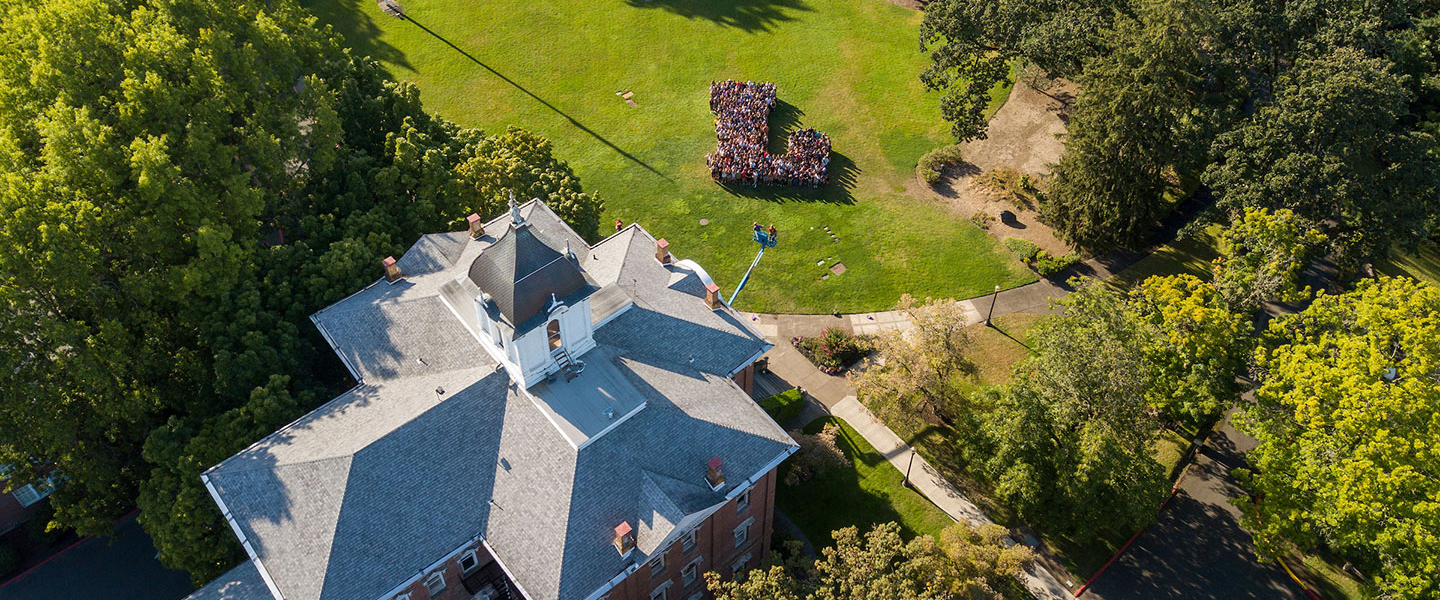 McMinnville Campus Clubs and Organizations

We'd love to have you!
Join a club
Find out ways you can get involved in one of the more than 70 opportunities on Linfield's McMinnville campus – or even organize a new club! There's always room to do more of what you love and share the passion with your peers.
Get involved
Browse by category
Linfield's clubs and professional organizations are facilitated through student government, ASLU. They provide social, cultural, athletic and recreational activities as well as opportunities for leadership development. Explore our more than 70 opportunities organized here by category.
Cultural
The cultural clubs on Linfield's McMinnville campus are some of our most active and add vibrancy to the fabric of our community.
View cultural clubs
Political
Gather socially and participate in thoughtful discussions with your peers on today's current events. These clubs are open to every student on campus, regardless of political beliefs.
View political clubs
Professional
Develop professional skills, network and make connections alongside your peers in clubs like Learning Across Boundaries (LAB) and the Business Student Association (BSA).
View professional clubs
Representing diversity
Take a deeper dive into some of our most popular student-led organizations on campus.
The Office of Student Activities
Contact Us
The Office of Student Activities on McMinnville's campus supports and connects students with activities and involvement outside of the classroom. Please reach out to us with your questions. We'd love to connect with you!