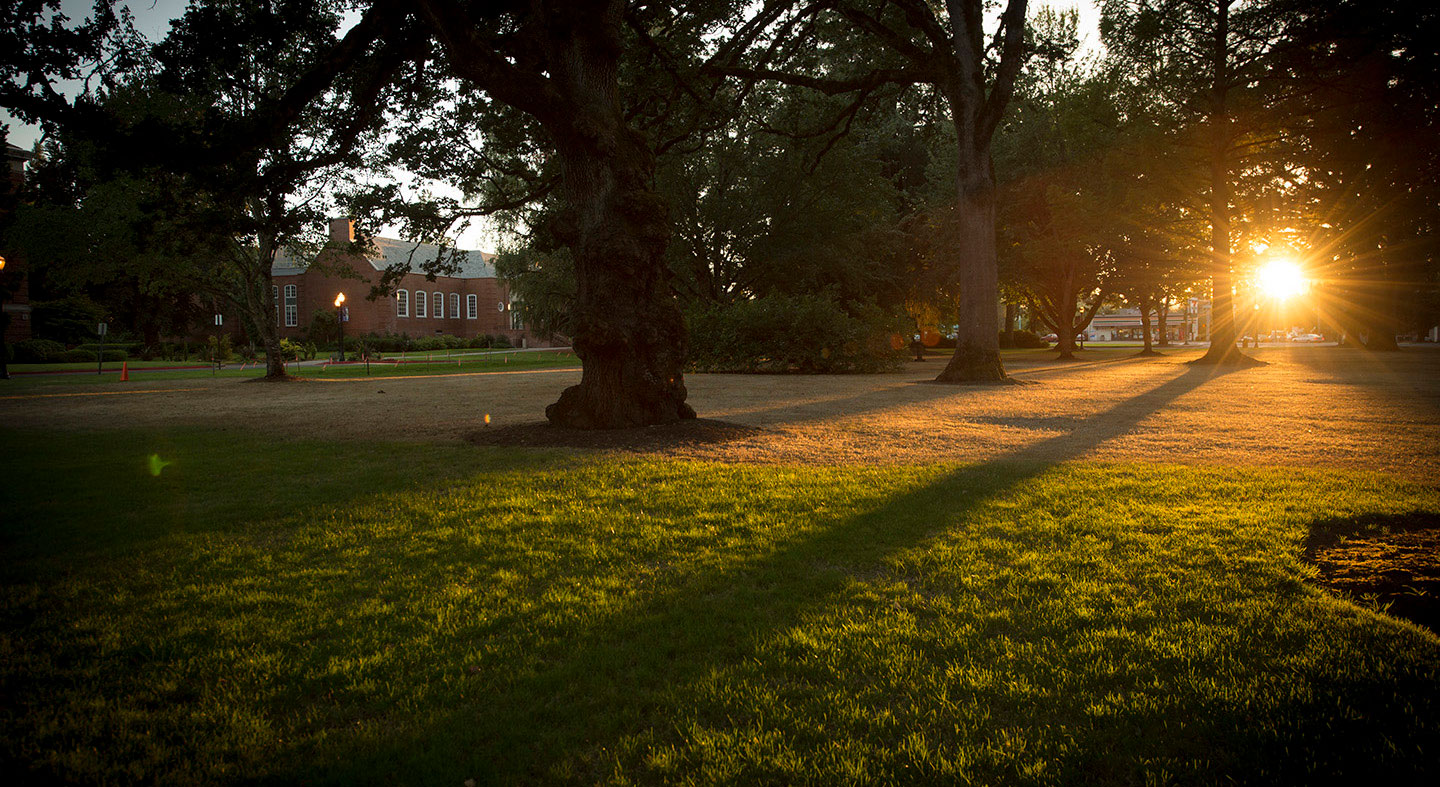 2022-23 annual report
Thank you for your impact
This annual report is our way of showcasing our fantastic donors and the impact they have on Linfield University and most importantly the lives of our students. You are a critical part of the success here and we want to thank you for all you do.
A note from Joseph Hunter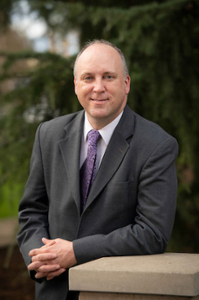 This year, so many incredible things happened on campus. We opened our brand new W.M. Keck Science Center, had the opportunity to host two Nobel Laureates on campus as part of our Oregon Nobel Laureate Symposium, held the inaugural NW Media Fest event to bring individuals with stellar media careers to campus to meet with students, etc. All these great things were made possible because of generous supporters like you who believe in Linfield and share our desire to provide students with access to a high-quality education rooted in experiential learning opportunities, rigorous academics and a variety of extracurricular opportunities.
This report serves as a way to share with you the impact of your gift and the collective impact of all of our Wildcat supporters. I hope that in sharing this information you will see the power of your gift and know that you are making a positive difference across our campuses. I am continually amazed at what this community of donors can accomplish for Linfield students.
Thank you so much for your commitment to Linfield.
—Joseph Hunter, vice president for University Advancement


Who you are, how you give
We are so grateful for the wonderful community of donors, all 3,213 of you, that supported our students during the 2022-2023 year. Together we helped make a difference in the lives of all Wildcat students! 
$680K
Raised during our record setting giving day.
98%
Of students received financial aid.
$34,609
Average financial aid package.
Why we give: Chris Miles '06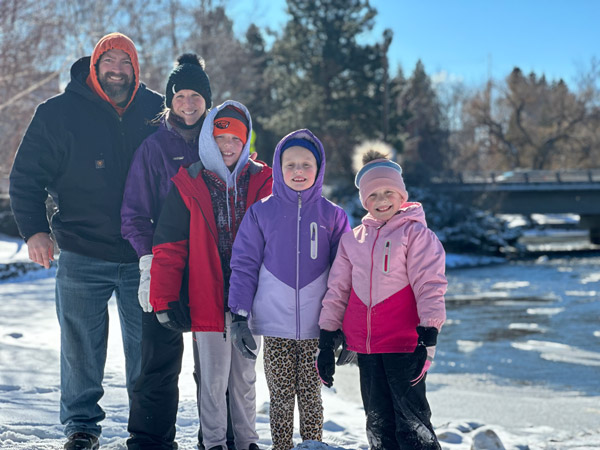 Linfield opened doors to avenues that I thought were impossible for me to navigate. Not only did I participate in one of the greatest athletics programs ever – not an understatement; Linfield holds the all-time, ALL-division streak for most winning football seasons at 66 and counting – we also won a National Championships in 2004 going undefeated in the process! Academically, Linfield pulled the best out of me, showing me that I could accomplish great things with hard work and determination, proving I was better than I thought I was.
I met so many amazing and wonderful people at Linfield – including my bride!
My wife, Danielle (Bielenberg) Miles '06, is still the school record holder in the discus as well as a top ten athlete in two other events for Linfield's track and field program. We both were throwers, putting shotputs, tossing discuses and chucking hammers. I truly thought I was a good athlete until I met Dani! She was amazing, beautiful and great at sports. Truly checked all the boxes for me; so, I asked her to marry me during Christmas break. Three months after graduation we walked another aisle.
Together we have a son, now 11, and twin girls getting ready to turn eight. And they all love sports, too!
They are my why!
Everyone's experience at Linfield will be different, I am sure of it. For me, I came away with athletic success, a beautiful bride, knowledge that allowed me to jump right into a career literally a week after graduation, and now an amazing family and life I truly dreamed of.
That's why we give to Linfield. To hopefully give someone else an opportunity to start a life as great as I currently have!
Go 'Cats!
—Chris Miles '06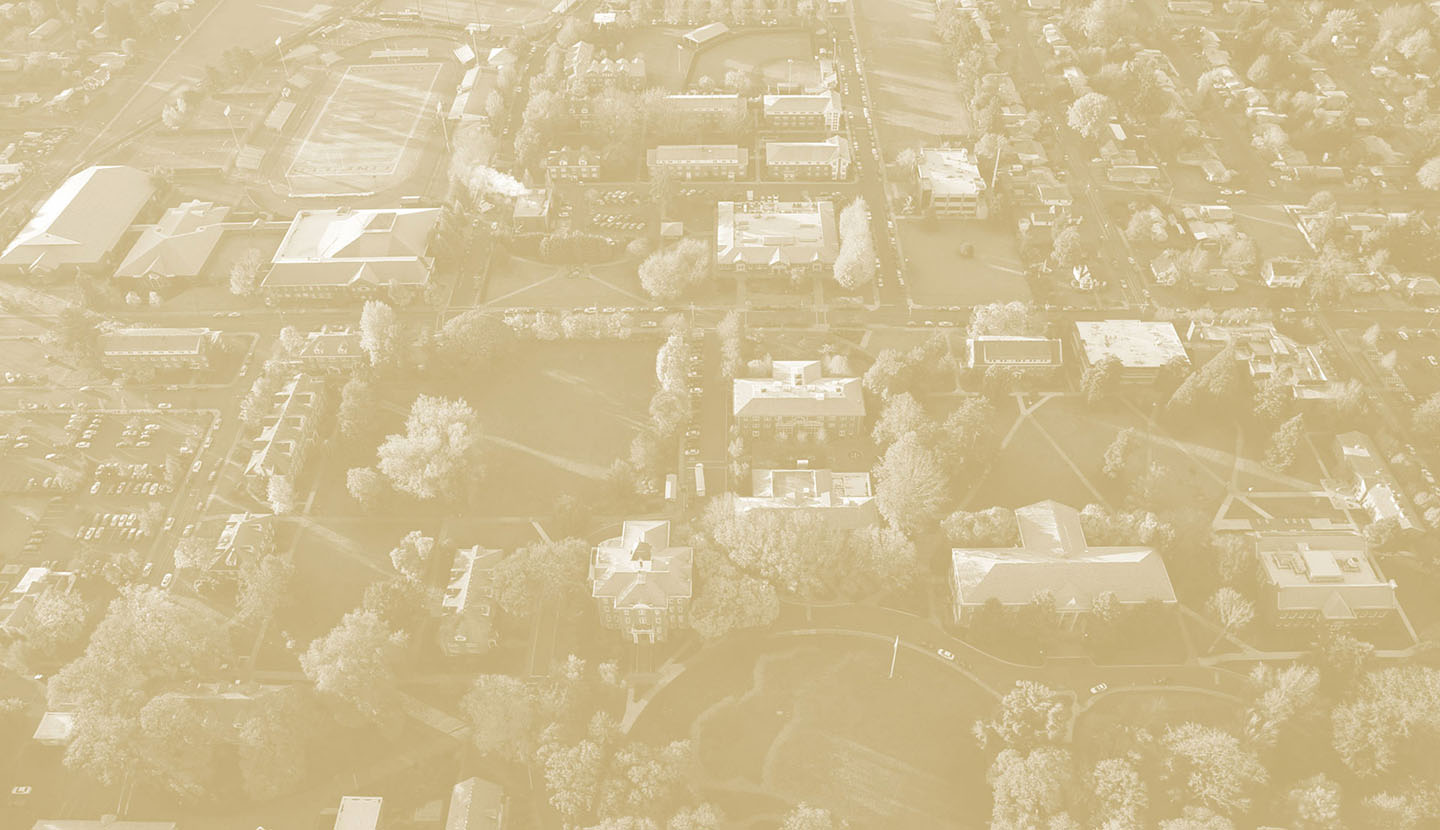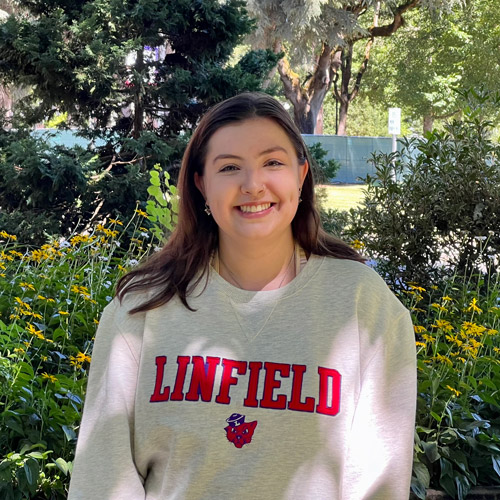 Meet Rosalie Covey '24
Student spotlight
Without donors like you, I wouldn't be able to attend Linfield. It means so much to me that people are willing to be so generous and help so many students here at Linfield.
—Rosalie Covey '24
All because of you
You are the reason our students are thriving. Students are provided unique opportunities that not only challenge but inspire. We could not have done this without you!
60+ student-led clubs and organizations
1,754 total students - 1,704 undergraduate and 50 graduate
37% of students were first-generation
79% of students live on campus
586 students were athletes
23 NCAA recognized teams
Study abroad in more than 25 program in 14 different countries
10:1 student-to-faculty ratio
50+ academic programs (undergraduate and graduate)
Uncommon excellence
What others consider uncommon is simply commonplace at Linfield. Because of you, students can immerse themselves in the unforgettable.
66 consecutive winning football seasons. The longest ever at any level of college football
590 students graduated during the 2022-23 academic school year
Oregon's top private university for bachelor's degrees, US News & World Report
Average class size of 14 students across all of Linfield
Top performer in social mobility for the fourth consecutive year, US News & World Report
Top 10 university for pet lovers, College Magazine
Thank you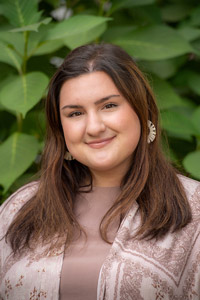 When you make a gift to Linfield you are investing in far more than a scholarship, athletic team, department or club. Your gift is a direct investment in Linfield students. It provides students with the tools and resources they need to discover and pursue their passions. Your gift is an investment in their talents and skills. It creates access to opportunities for students to learn, grow and find success.
Most importantly, when you give to Linfield, you are investing in the future.
I have no doubt that the students enrolled here today are going to change the world someday and your support will have helped them make that possible. On behalf of our students, faculty and staff, thank you for everything that you do.
—Ellen Braziel, director of annual giving