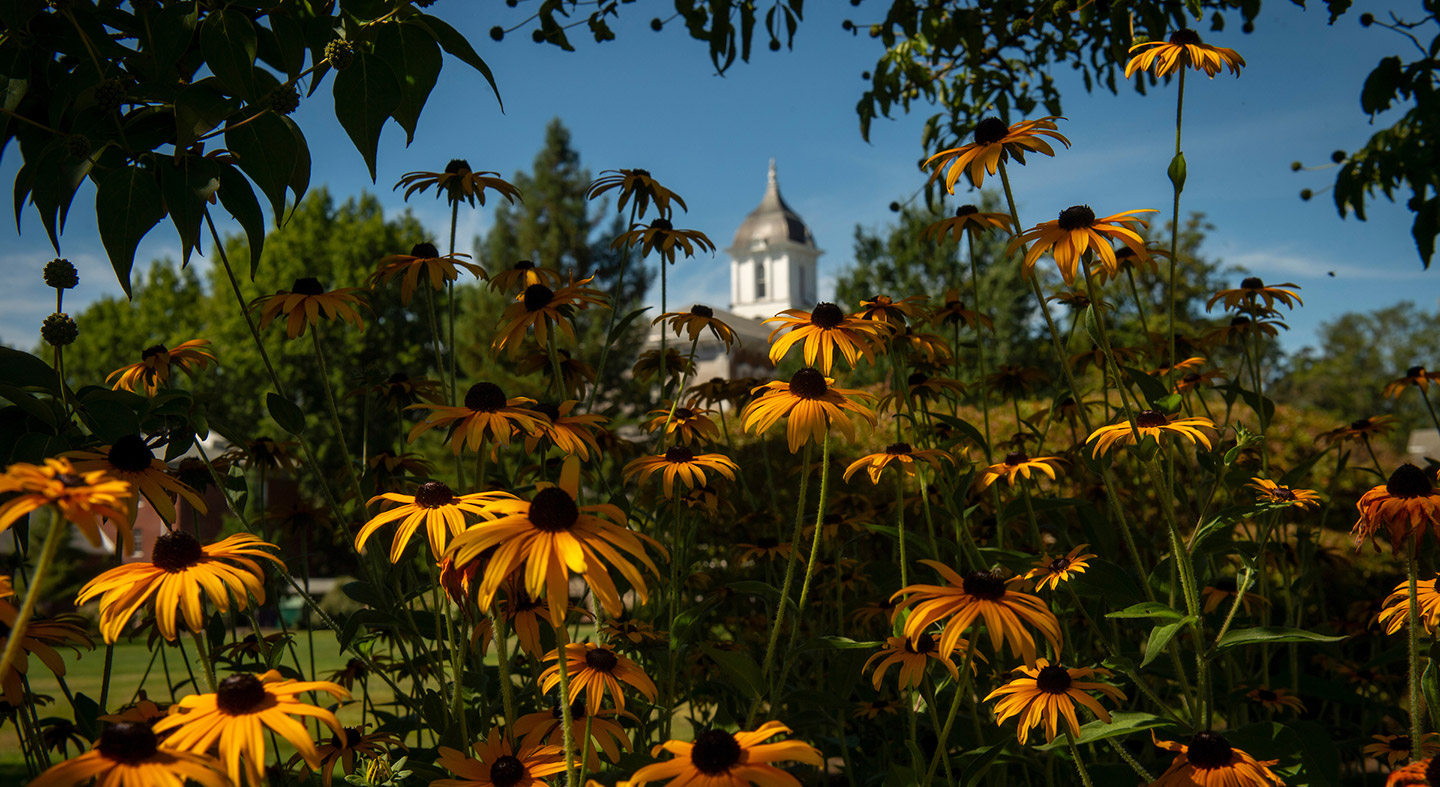 Back to Department
Victoria Moreira
Adjunct Professor of Flute
Vivian Bull Music Center 102
vcalderonemoreira@linfield.edu
With a passion for both new music and traditional orchestral performance practice, Victoria Calderone Moreira is a freelance flutist, educator and ensemble director based in the Pacific Northwest.
She is regularly in demand as a soloist and ensemble musician. She has performed with the OrchestraNEXT chamber ensemble with the Eugene Ballet, the Eugene Symphony Orchestra, the Eugene Concert Orchestra, the Bloomington Symphony and the Bloomington Chamber Singers, while soloing on Baroque flute with the Louisville Chamber Singers and on concert flute with the West Winds Flute Choir. An avid performer of new music, she has premiered several new works for the SEAMUS music festival, the Milwaukee-based new music ensemble PresentMusic, the Fresh Inc contemporary music festival and the Oregon Composers' Forum.
Ms. Moreira is a co-founding member of the Achelois Collective, a women-led cross-continental artists' ensemble dedicated to promoting the voices of underrepresented artists through performance, advocacy and education. She and pianist Eduardo Moreira comprise the Willamette Valley Duo, a flute and piano ensemble with regular performances spanning from the Pacific Northwest to the Midwest.
Ms. Moreira currently serves as adjunct faculty of flute at Linfield University. In addition, she actively teaches private students of all ages, both in-person in Western Oregon or virtually around the globe. As part of an Indiana University-led education partnership, she served as a virtual instructor for music students at Kenyatta University in Kenya. She co-founded "Does Your Brain Have a Soundtrack?", an educational program for preschool children in Highwood, Illinois. She currently conducts the West Winds Flute Choir, a Eugene-based ensemble for flutists of all levels.
Education
Bachelor of Music in flute performance, Indiana University Jacobs School of Music, 2016
Master of Music in flute performance, University of Oregon, 2019