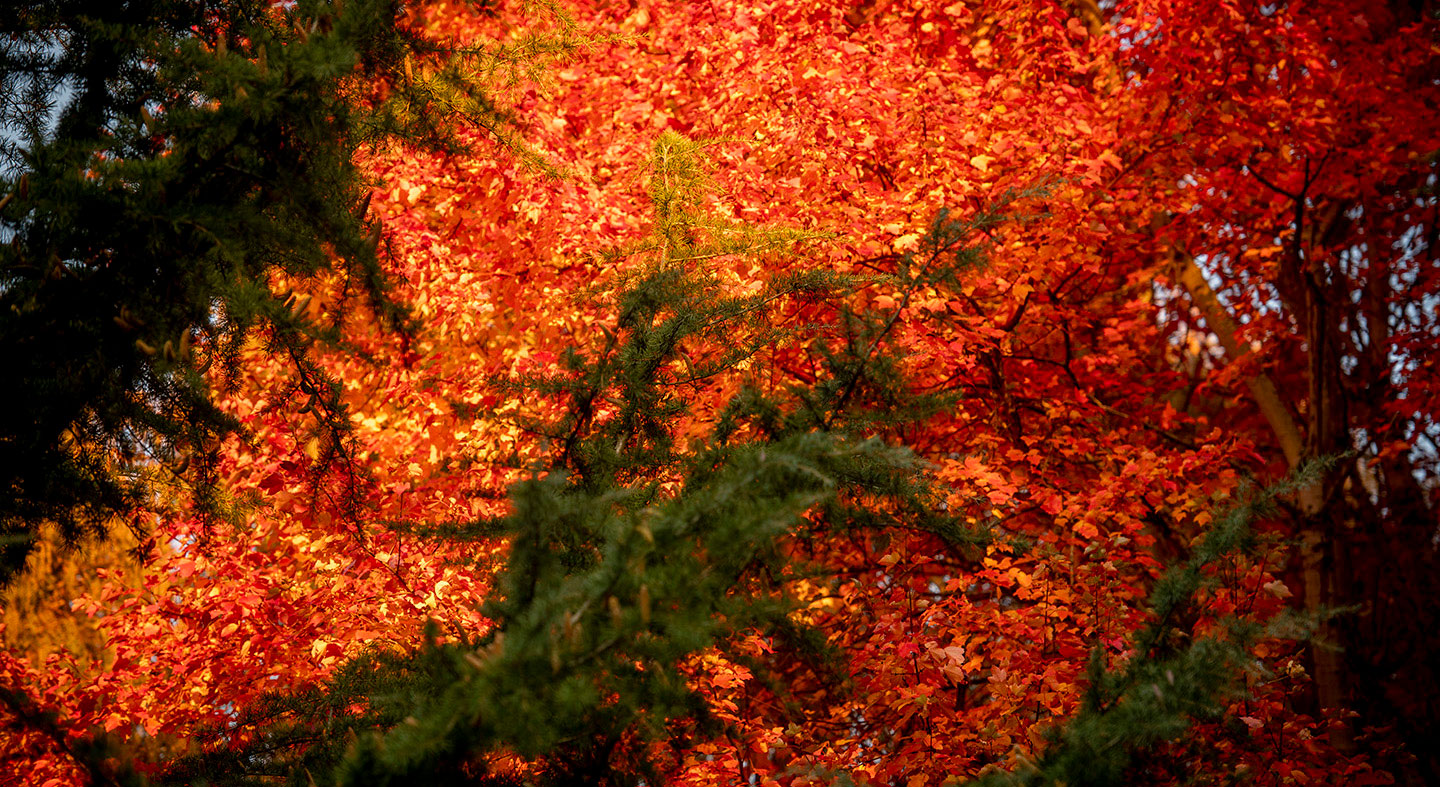 Tania Carrasquillo Hernández
Back to Department
Tania Carrasquillo Hernández
Associate Professor of Spanish and Latin American Studies
Walker 317
Since arriving at Linfield College in 2014, Dr. Carrasquillo Hernández has taught all levels of Spanish language courses as well as a wide array of Latin American literature and culture courses on topics such as gender and sexual identities, diasporic narratives, transgression and body politics in contemporary cinema, and the history of visual arts and music performance in the Hispanic Caribbean. She has published on queerness, the representation of boyhood and masculinity in contemporary Venezuelan and Cuban cinema, and the rearticulation of Hispanic naturalist literary production in Puerto Rico. Supported by a Princeton University Library Research Grant, her current research focuses on the interconnectivity between personal archives and the evolution of the conceptualization of gender, citizenship, and political identities in the literary works of Rosario Ferré.
Education
BA 2002 Music Conservatory of Puerto Rico: Music Performance
MS 2008 Southern Connecticut State University: Romance Languages/Certificate in Women's Studies
PhD 2013 University of Iowa: Spanish Literatures
"Las Isabelesde Rosario Ferré y Manuel Ramos Otero: Modelos de desconstrucción de género y sexualidad en la literatura puertorriqueña de la década del setenta." Revisiting Queer Puerto Rican Sexualities: Queer Futures, Reinventions, and Un-Disciplined Archives. Special Issue of Centro: Journal of the Center of Puerto Rican Studies (CUNY) 30.2 (2018): 88–113.
"Infancia (In)visible: La subjetividad de la niñez como transgresión a la marginalidaden las películas Conducta (2014) y Pelo malo (2013)." Literatures (A)cross Cultures. Colombia: Torre Gráfica, 2017. 59–87.
"La charca y la consagración del subalterno puertorriqueño: Una mirada desde el siglo XXI al naturalismo de Manuel Zeno Gandía." AU NATUREL: (Re) Reading Hispanic Naturalism.Ed. Juan Pablo Spicer-Escalante and Lara Anderson. United Kingdom: Cambridge Scholars, 2010. 77–94.
Scholarly Conference Presentations:
"El baúl de Miss Florence: mujeres viajeras y la (des)construcción del mundo azucarero de Puerto Rico." The Nineteenth Century in 2019: Mapping Women's Writing in the Long Nineteenth Century conference. California State University, Long Beach, CA. April 26–27, 2019.
"Antonio Martorell: El arte de la (re)creación en tiempos de crisis y resistencia." IX Congreso Internacional: Aportaciones y Retos de la Tradición Cultural Hispánica en una Sociedad Global. Asociación Hispánica de las Humanidades. Universidad de Extremadura, España. June 19–22, 2018.
"Las Isabeles: Literatura queer en la cuentística de Rosario Ferré y Manuel Ramos Otero." XIX Congreso de Literatura Hispánica. Buenos Aires, Argentina. March 8–10, 2017.
"Zona. Carga y Descarga: Cuerpo de desafíos y encuentros literarios." VIII Congreso Internacional, Consejo Europeo de Investigaciones Sociales de América Latina (CEISAL). Universidad de Salamanca, España. June 28–July 1, 2016.
"Infancia (In)visible: La subjetividad de la niñez como transgresión a la marginalidad en las películas Conducta (2014) y Pelo malo (2013)." Hispanic Literatures Across Culture Conference. Fresno Pacific University, Fresno, CA. October 6–8, 2016.
 "Imagen y evolución: El jíbaro en la literatura y las artes visuales de Puerto Rico." XVII Congreso de Literatura Hispánica. Mérida, Yucatán, México. March 9–11, 2016
"El San Juan metafórico que se reinventa ante la modernidad." Latin American Studies Association (LASA). San Juan, Puerto Rico. May 27–30, 2015.
"Sonata Antillana: Maelo y su palenque nacional." Tenth Conference on Cuban and Cuban-American Studies. Florida International University, Miami, FL. February 26–28, 2015.
"(De)construcción de la sacarocracia decimonónica: Discursos de género y nación en el Caribe." Latin American Studies Association (LASA). Washington, DC. May 29–June 1, 2013.
"La vuelta al pasado y sus (des)encuentros literarios: La representación de la hacienda azucarera en Maldito amor y Garduña." Graduate Student Conference: Ruptures and Transgressions. Brown University, Providence, RI. October 19–20, 2012.