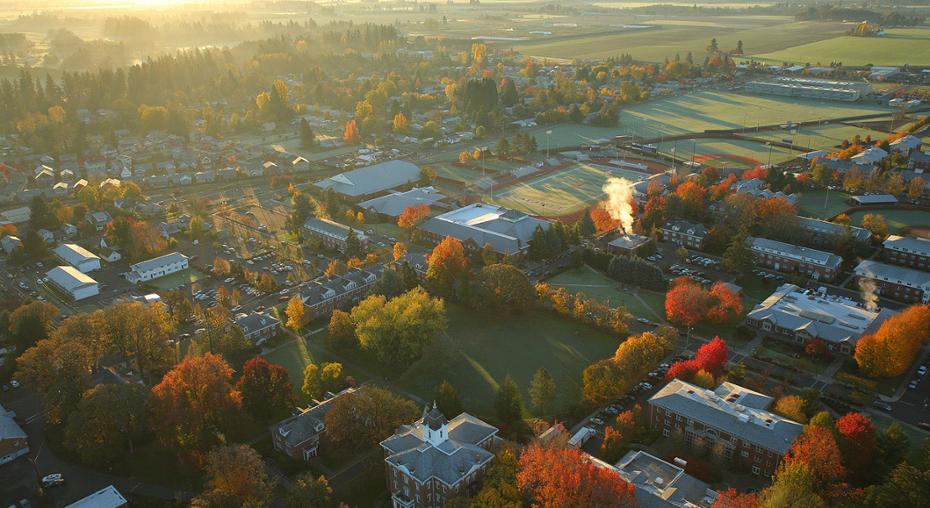 Welcome to Linfield University
Building toward a brighter future
As of July 1, 2020, Linfield College is now Linfield University.
This is more than a name change – it's a transformation. At an unprecedented time of change in higher education, Linfield University is rising to the challenge and growing strategically to serve the needs of students, today and in the decades to come.
Linfield University consists of the newly created College of Arts and Sciences, School of Nursing and School of Business. It also includes the university's first graduate degree – a Master of Science in Nursing. Specializing in healthcare leadership, this program is designed to advance the careers of BSN-prepared registered nurses and continue Linfield's legacy of nursing excellence. Additional graduate programs will soon follow.
With this name change also comes a new visual identity for Linfield. Visitors to Linfield's campuses and Linfield.edu will see updates to the signage, web design and print materials over the next two months as Linfield University gets ready to welcome its first class of students.
And while Linfield's name and structure are evolving, a Linfield education is unchanging. Linfield University remains a small, high-quality, liberal arts institution. The uncommon experiences that make up a Linfield education – the unique learning opportunities, understanding of new cultures and perspectives, and exploration of passions – will continue to thrive and grow.
Join us for an exciting new era, as Linfield builds a brighter future for our students, alumni and communities across the world.
Welcome to Linfield University.