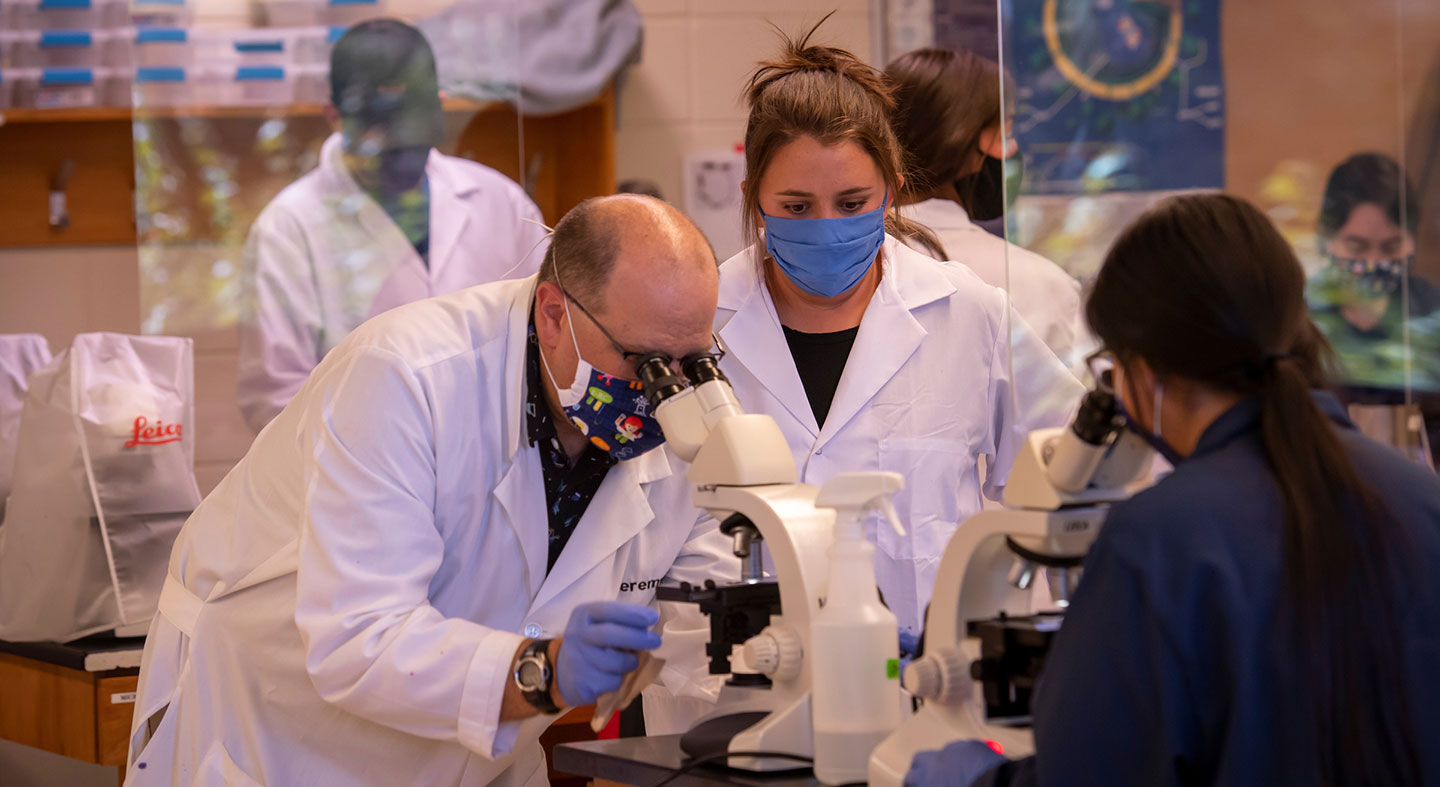 If you have questions about your application for admission to Linfield, please contact our Office of Admission.
Almost every aspect of our STEM Initiative programs are available to every science major at Linfield University, not just scholarship recipients.
If you have general questions about STEM programs and the many opportunities that await you as a student studying one of the STEM majors at Linfield please contact us at STEM-at-Linfield@linfield.edu.
If you have specific questions about the STEM majors that are a part of the STEM at Linfield Initiative:
For questions about biology:
Dr. Jeremy Weisz
Associate Professor
503-883-2704 
jweisz@linfield.edu
Ph.D., University of North Carolina at Chapel Hill; B.S., University of Wisconsin-Madison
For questions about chemistry or biochemistry and molecular biology:
Dr. Brian D. Gilbert
Professor
503-883-2469
bgilbert@linfield.edu
Ph.D., Indiana University; B.S., University of Arizona
For questions about mathematics or computer science:
Dr. Jennifer Nordstrom
Professor
503-883-2654 
jfirkins@linfield.edu
Ph.D., University of Oregon; M.S., University of Maryland, Baltimore County; B.S., university of Redlands
For questions about physics, applied physics and engineering:
Dr. Joelle Murray
Associate Professor
503-883-2427 
jmurray@linfield.edu
Ph.D., Michigan State University; B.S., Beloit College