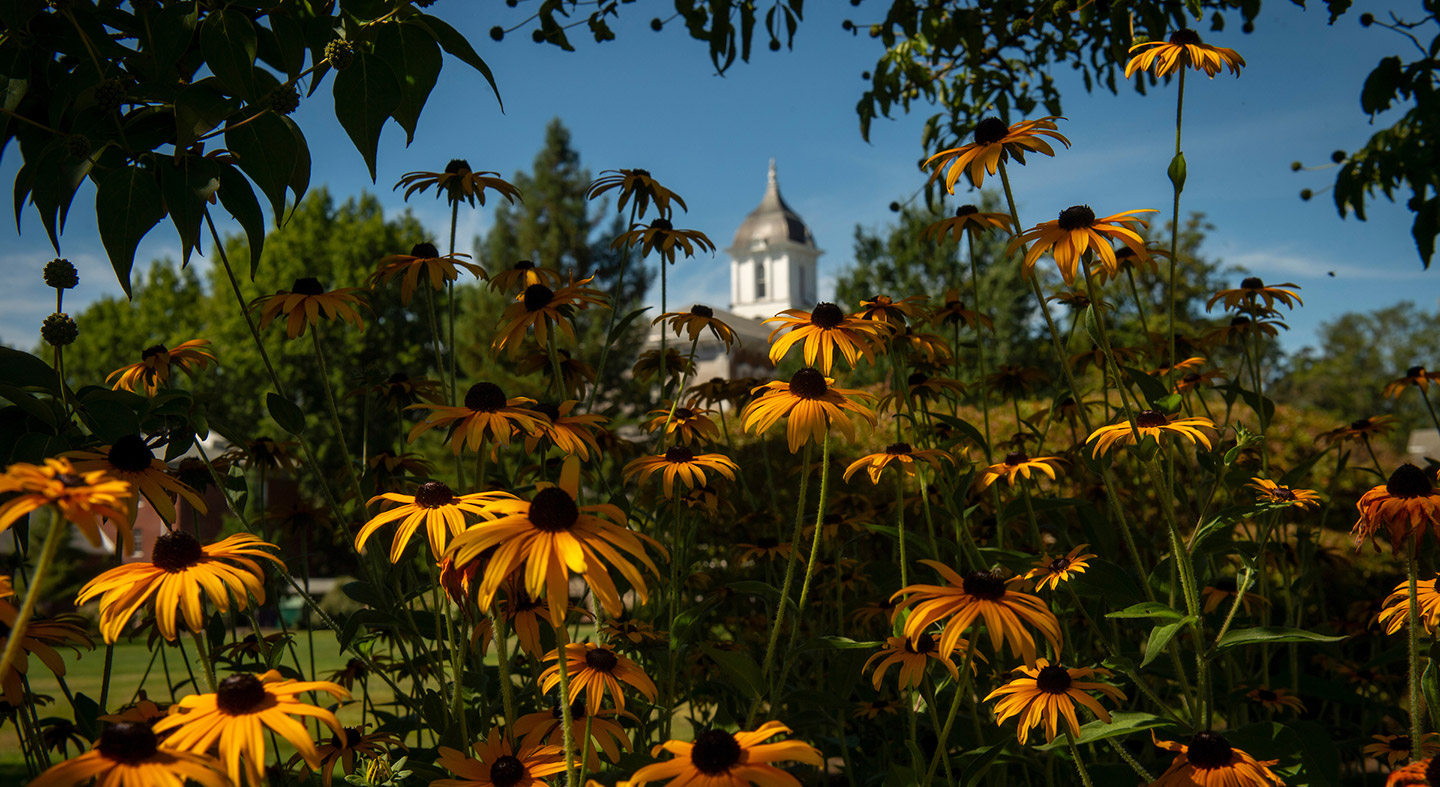 Linfield operates on a semester based 4-1-4 system. The fall and spring semesters follow the traditional semester system and are 15 weeks long. January term is a condensed semester of four weeks during which students can take up to 5 semester credits (typically one academic course and one paracurricular course). 125 credits are required for graduation. Colleges and universities on the quarter system (classes meet for 10 weeks) require 180 credits for graduation.

The table below illustrates the difference between semester and quarter credits in relation to the academic calendar. Although the credits earned per year (and upon graduation) differ because of the semester-quarter conversion (see below), both pathways provide the opportunity to earn a bachelor's degree. The credit values included in the table are intended to provide an example based on attending full-time; the number of credits you take during any given term may vary. Note that for either academic calendar system time in school is similar if course load averages 15 credits per term during the academic year.


Linfield (Semester System)
Fall Semester
~15 weeks
January Term
 ~ 4 weeks
Spring Semester
~15 weeks
Credits
15 cr
5 cr
15 cr
35 cr
15 cr
 
15 cr
30 cr
15 cr
 
15 cr
30 cr
15 cr
 
15 cr
30 cr
 
 
 Total Credits
125
Quarter System Schools
Fall Quarter
~10 weeks
Winter Quarter
~10 weeks
Spring Quarter
~10 weeks
Credits
15 cr
15 cr
15 cr
45
15 cr
15 cr
15 cr
45
15 cr
15 cr
15 cr
45
15 cr
15 cr
15 cr
45
 
 
Total Credits
180
To accurately reflect the work you've completed for a class, quarter-hour credits will be converted based on the system outlined below. For example, if you have completed an associate degree at a school on the quarter system you will have earned (at least) 90 quarter credits. If all of these credits are transferable, you will receive 60-semester credits in transfer at Linfield (based on a conversion of 2/3 credit from quarter system to semester system).
| | |
| --- | --- |
| Quarter Hour Credits Earned | Semester Hour Credits Transferred to Linfield |
| 1 | 0.67 |
| 2 | 1.33 |
| 3 | 2 |
| 4 | 2.67 |
| 5 | 3.33 |
| 6 | 4 |