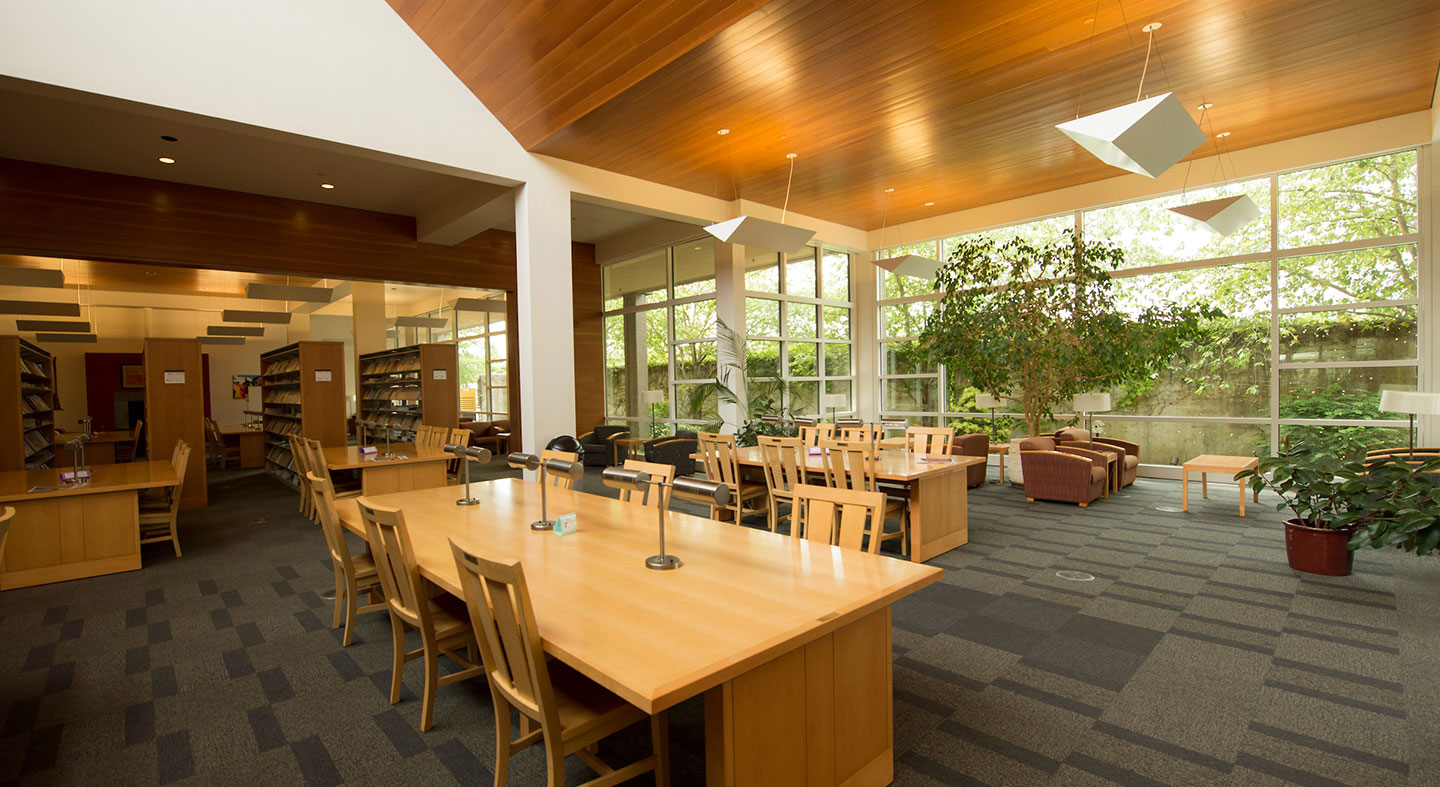 Gifts to the Linfield University Libraries
All gifts to the Linfield Libraries are accepted without restrictions. The Libraries reserve the right to dispose of gifts in whatever manner may best serve the needs of Linfield University. As an interested party in the transaction, the Libraries may not legally make an appraisal of the monetary worth of gifts; this policy is consistent with the position taken by the American Library Association on gift donations. Donors wishing to have materials appraised must do so before donating the materials. Appraisers are listed in various web or local phone directories, and current prices for used items may often be found online.
All gifts are evaluated for cataloging and inclusion in the collections in terms of the collection development goals of the Libraries. The Libraries cannot promise integration into the collection for a variety of reasons, including (but not limited to) condition, timeliness/relevance of content, the capability of the Libraries to process the materials and space restrictions. Because of the high costs associated with processing gifts, the goal is to acquire only materials that are highly relevant to the Libraries' mission. If gift materials are already held or otherwise not added, they will be dealt with primarily through Nicholson Library's bi-annual book sale, through exchange or through donation to Better World Books. The Libraries are unable to return gifts to donors.
Gifts are acknowledged via correspondence to the donor and a record of the acknowledgment letter is maintained for three years. With very few exceptions, donors receive confirmation of the number of items donated, not a list of specific titles. Donors may use the acknowledgment letter for tax purposes.
Questions about donations to the Linfield University Libraries, including monetary gifts, should be directed to the university librarian.
Gifts to the Linfield University archives
Gifts to the Linfield University Archives are reviewed by the Linfield University archivist and the library director to determine whether the gift fits within the collection scope. Gifts can be withdrawn or refused at any time dependent upon collection scope or the ability to care for and house the materials. Withdrawn gifts will first be offered to the original donor before alternative options are explored.
Questions about donations to the Linfield University archives should be directed to the Linfield University archivist.